by Staff writer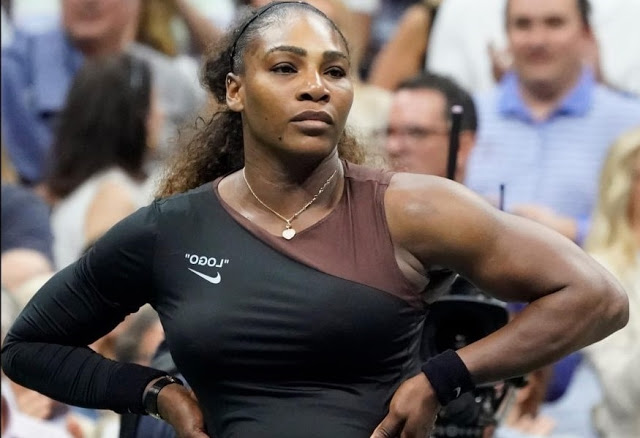 Following her controversial loss to Japanese player Naomi Osaka at the U.S. Open Women's Final on Saturday, Serena Williams has been fined $17,000 for breaking three game code violations.
Chair umpire Carlos Ramos came under fire for "sexist" officiating, after he accused Serena of cheating and handed her an uncalled-for game penalty court violation.

Serena was upset at the calls and insisted she committed no wrongdoing.
Defending herself, Serena said, "I don't cheat to win, I'd rather lose. I'm just letting you know." She then asked Ramos to apologize.


But instead of an apology, the tennis star was slapped with a fine.

The New York Daily News reports that Serena "has been fined a total of $17,000 for three code violations during the U.S. Open final."

The charges are "$10,000 for "verbal abuse" of chair umpire Carlos Ramos, $4,000 for being warned for coaching, and $3,000 for breaking her racket."

The money will be taken out of Williams' $1.85 million prize money as runner-up.

After the match on Saturday, Serena spoke out against sexism in tennis, yet again, during her press conference.

"I'm here fighting for women's rights and women's equality. And for me to say 'thief' and for him to take a game, made me feel like it was a sexist remark. He's never taken a game from a man, because he said thief. For me, it blew my mind."