by Staff writer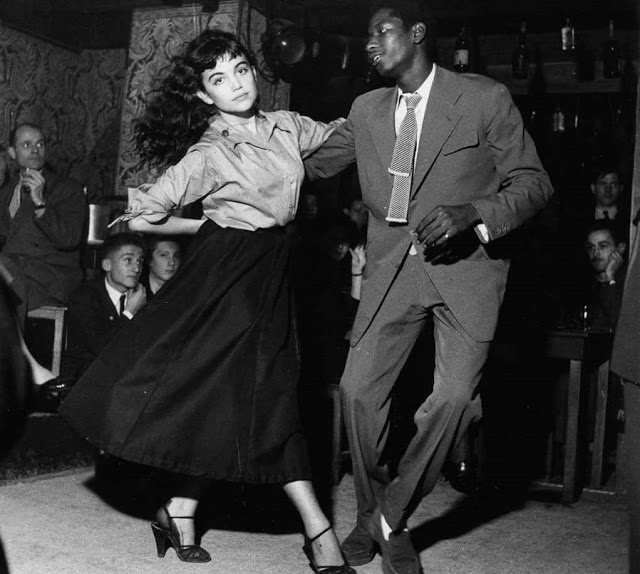 A 1958 magazine article advising women on how to attract a husband has surfaced on the internet, triggering a frenzy across social media.
Titled '129 Ways to Get a Husband', the article from American magazine 'McCall's' included a varied list of tips ranging from bizarre and desperate to downright sexist and politically incorrect.

If you struggled to find an eligible bachelor, the writers of the article suggested buying a dog and walking it round the park or purposely having your car break down at strategic locations.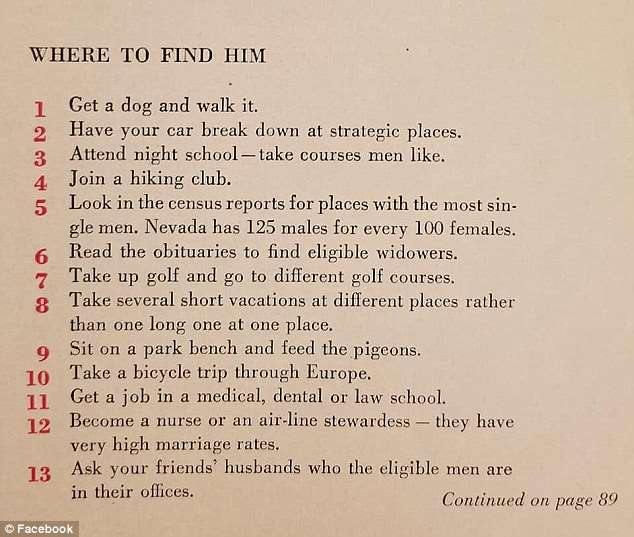 One of the tips also instructed single women to 'stand in a corner and cry softly' in the hopes that a man will come close and ask what's wrong.
Other advice included 'looking in the census reports for places with the most single men', reading obituaries to locate desirable widowers, becoming a nurse or air-line stewardess and working inside a medical, dental or law school to be in close proximity to educated, wealthy males.
The lengthy article has prompted a wave of responses from social media users, with one person writing: 'In this day and age it looks more like a manual of how to get kidnapped!'

'So apparently I'm doing a LOT wrong, is that why I don't have a husband?!' one woman wondered, ending her post with a string of laughing emojis.