Despite being one of the most successful movies of 2018, grossing over $1.3 billion worldwide, none of the cast and crew of Black Panther walked home with an award at the 2019 Golden Globes.
Black Panther was nominated in three categories: Best Motion Picture — Drama, Best Original Score, and Best Original Song — but lost in each category to Bohemian Rhapsody, First Man, and A Star Is Born, respectively.

Disappointed fans have taken to Twitter to share their dissatisfaction with the snub.
"Is it cause #BlackPanther was full of blacks or it never had #LGBTQ … I personally don't think boring "first man" or "bohemian rhapsody" would beat #BlackPanther in these categories," wrote one person on Twitter.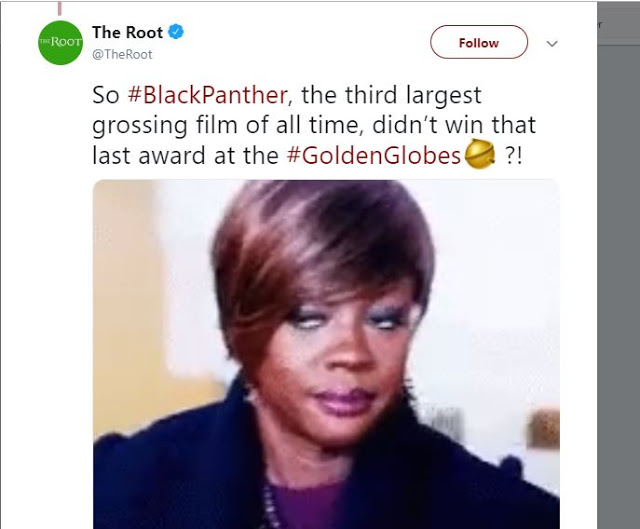 Some said they could understand why Black Panther did not win.
"It's not a popularity contest. The film was far from Best Picture material but I loved it for different reasons," wrote one user.
"Regardless of the representative, and cultural significance, you expected a Marvel film to get critical acclaim? I'm amazed it was even nominated," another joined.
"Neither of the two films that grossed more domestically [than Black Panther] even received a Best Picture nomination."