by Staff writer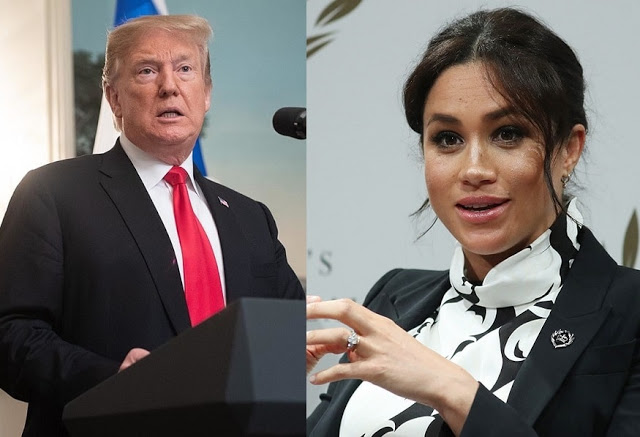 So Donald Trump called Meghan Markle "nasty" ahead of his diplomatic trip to England which starts today.
Meghan has already opted out of meeting Trump when he and his family come to England, but with a good reason.

While other royalties are all expected to meet with Trump, Meghan will be tending to baby Archie Harrison who is just less than a month old.
It has been before reported that the Duchess has previously called Trump "divisive" and "misogynistic" and was a public supporter of Hillary Clinton during the 2016 election.
However, it seems like Donald had no idea about any of this, and when a reporter from The Sun mentioned to Trump that he wouldn't be meeting Meghan, he responded, "I didn't know that. I hope she is okay."
But once the reporter mentioned Meghan's 'barbs' to Trump, he replied, "I didn't know that. What can I say? I didn't know that she was nasty."
Perhaps the president does not know that being a 'nasty woman' is a movement!

Donald Trump has denied calling Meghan "nasty" despite the comments coming from a recorded interview.