by Staff writer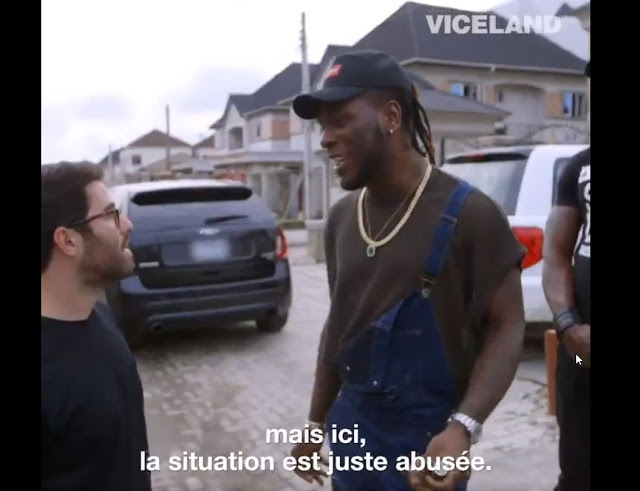 Nigerian singer Burna Boy puts the "C" in controversy.
In a newly emerged video on Twitter, the singer was seen walking out of an interview for a VICE documentary series.

In the video, Burna Boy sat with his grandfather and mom (who also manages him) for an interview.
Burna Boy's grandfather revealed during the interview that he once managed late Afrobeats star, Fela Kuti (from 1963 to 1974).
Burna Boy's mother and manager, who was the more professional one in the group, answered the interviewer's question skillfully, but when it got to Burna Boy, the singer complained about the interview being boring and getting up to leave.
The shock was apparent on both the interviewer's face and his mother's as Burna Boy walked out of the interview.
Here is the full video of Burna Boy walking out of an interview with VICE TV:



— VICE TV France (@VICETVFR) December 31, 2019