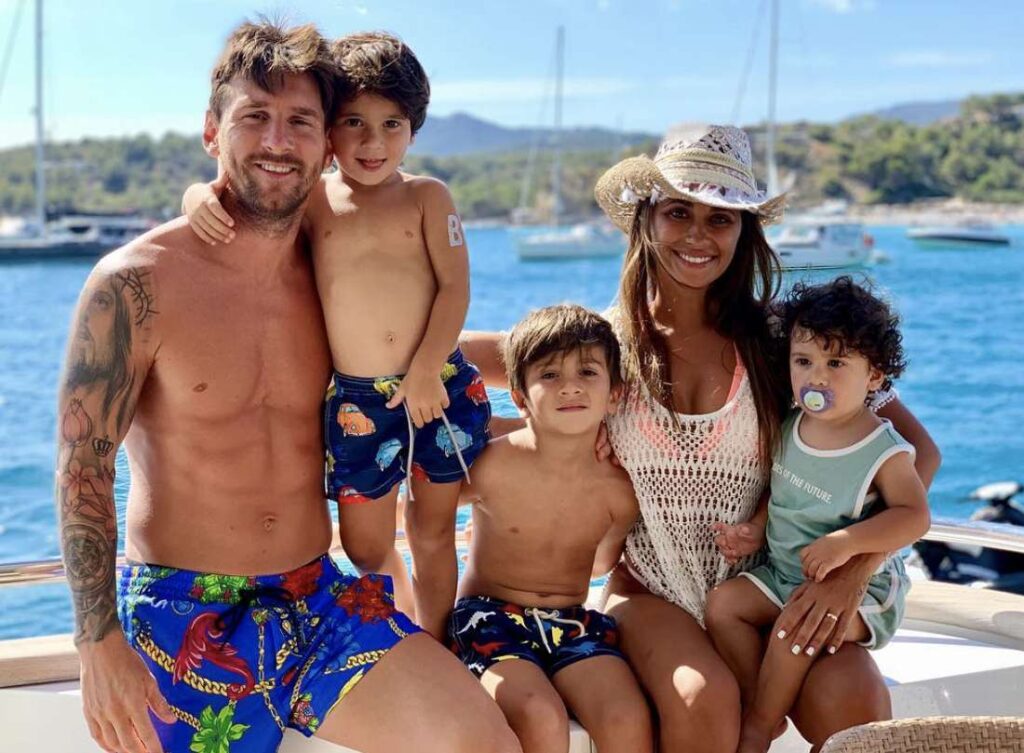 Who is Lionel Messi?
Lionel Messi is a talented Argentine footballer. He captains the Argentina national team and also plays as a forward for Paris Saint-Germain (PSG) football club. With lots of awards to his name, Messi is considered one of the most skilful football players of all time.
As a Ballon d'Or winner, Messi has been dubbed the greatest football player of all time alongside his perceived rival, Cristiano Ronaldo.
Lionel Messi's full name is Lionel Andrés Messi. He was born on June 24, 1987, in central Argentina. He is 35 years old as of June 2022. The talented footballer was born to his parents – Celia María Cuccittini (mother) and Jorge Messi (father). Messi's childhood days were quite rough. Aside from growing up in a poor home, the PSG player suffered from growth hormone disorder (GHD) at the age of 10.
Little Messi couldn't afford the treatment he needed. But thanks to his talent, Messi moved to Spain at the age of 13 to start his football career with Barcelona. As a young Barcelona player, he was able to afford his treatment of about $900 per month. Because Messi spent most of his early years in Spain, he doesn't communicate in English but speaks Spanish fluently.
No doubt, Lionel Messi shares a great bond with his parents. For instance, he has a visible tattoo of his mom, Celia, on his back. Lionel Messi's father, Jorge Messi, on the other hand, has been his agent since he started his professional football career. Jorge Messi, who used to be a steel factory worker, spent most of his life in the big industrial city of Rosario, the same city in Argentina where the stunning-looking Antonela, who is Messi's wife, comes from.
In fact, a major part of Messi's success in his early football career can be credited to his father, who was at the time a coach at Grandoli Sports Club. 
Lionel Messi's Siblings
Lionel Messi has 3 siblings – Rodrigo Messi, Matias Messi, and Maria Sol Messi.
1. Rodrigo Messi is Messi's oldest brother. He is one of those who helped develop Messi's football skills as they always played soccer together as kids. He currently works with Lionel Messi, as his daily schedule and public relations manager.
2. Matias Messi, on the other hand, runs the Leo Messi Foundation, a foundation dedicated to charity works. But sadly, he is in the news mostly for bad reasons. For instance, he was arrested on different occasions for crimes including possession of unlicensed guns. 
3. Maria Sol, Messi's only sister, is a fashion entrepreneur. She doesn't only work as the PSG star's fashion store manager but also owns her personal bikini collection.
Lionel Messi's Marriage and Wedding
As of June 2022, Lionel Messi is married to model Antonela Roccuzzo. Messi and his wife have a charming love story. They were only kids when they first met in the early 1990s through Roccuzzo's cousin, Lucas Scaglia who was Messi's best friend.
According to information gathered by DNB Stories Africa, Lionel Messi and Antonela Roccuzzo started as just friends. Their friendship later turned into a romantic relationship in 2007. Messi and Antonela had their wedding ceremony on June 30, 2017. The ceremony took place in a grand hotel located in Rosario, Antonela's home city. The event was graced by many top celebrities like Shakira and Neymar. Messi's marriage is currently blessed with three beautiful children.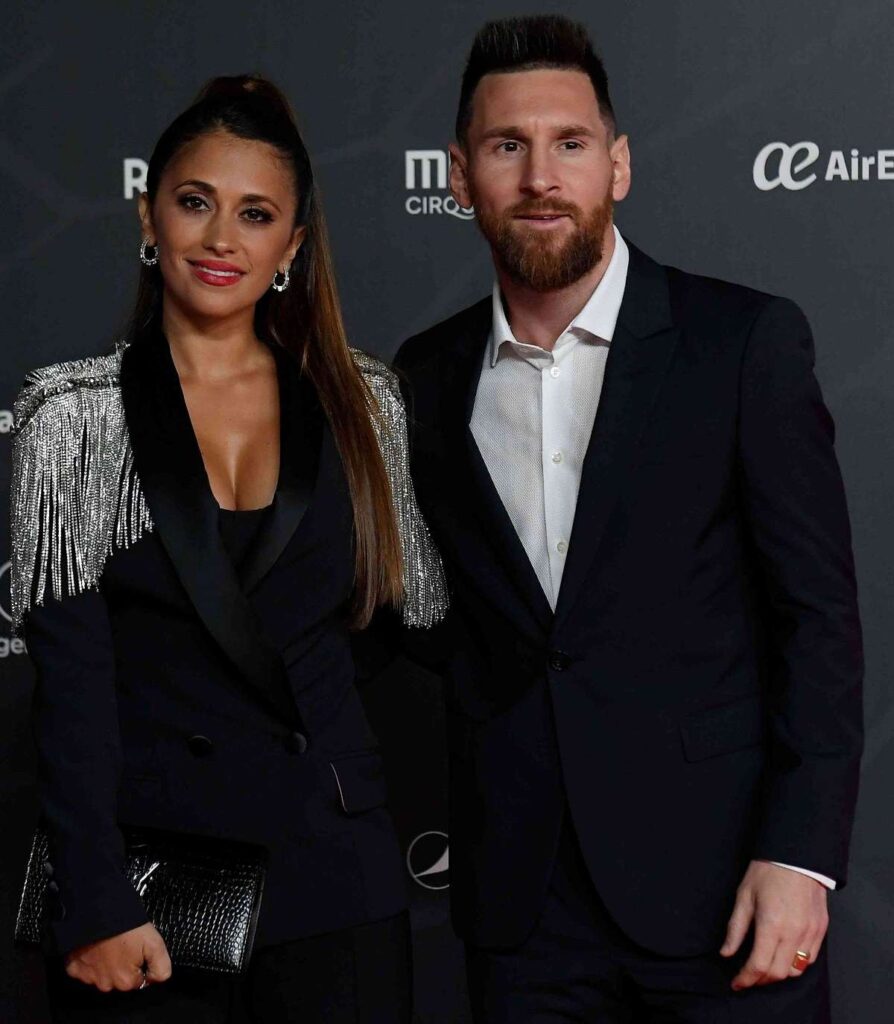 About Lionel Messi's wife – Antonela Roccuzzo
Lionel Messi's wife, Antonela Roccuzzo is a model and entrepreneur. She was born on February 26, 1988, in Rosario. She is 34 years old as of June 2022. The beautiful model is of Argentine descent. Unlike her husband Messi, Antonela Roccuzzo speaks English fluently.
Messi's wife studied odontology at the university but later changed to social communications. However, she soon picked an interest in modelling so she chose to pursue a modelling career instead. Currently, she works as a model for many big brands. For instance, in 2016, she signed a modelling contract with Ricky Sarkany, a popular Argentine fashion brand. Roccuzzo and her beau, Messi have known each other almost all their lives. However, they have only been married for 5 years now.
Lionel Messi's Children
Lionel Messi and his wife, Antonela Roccuzzo have three children together (all boys). All of Messi's children were born in Barcelona, Spain.
Full list of Lionel Messi's children
Here's the full list of Lionel Messi's children:
Thiago Messi
Matteo Messi
Ciro Messi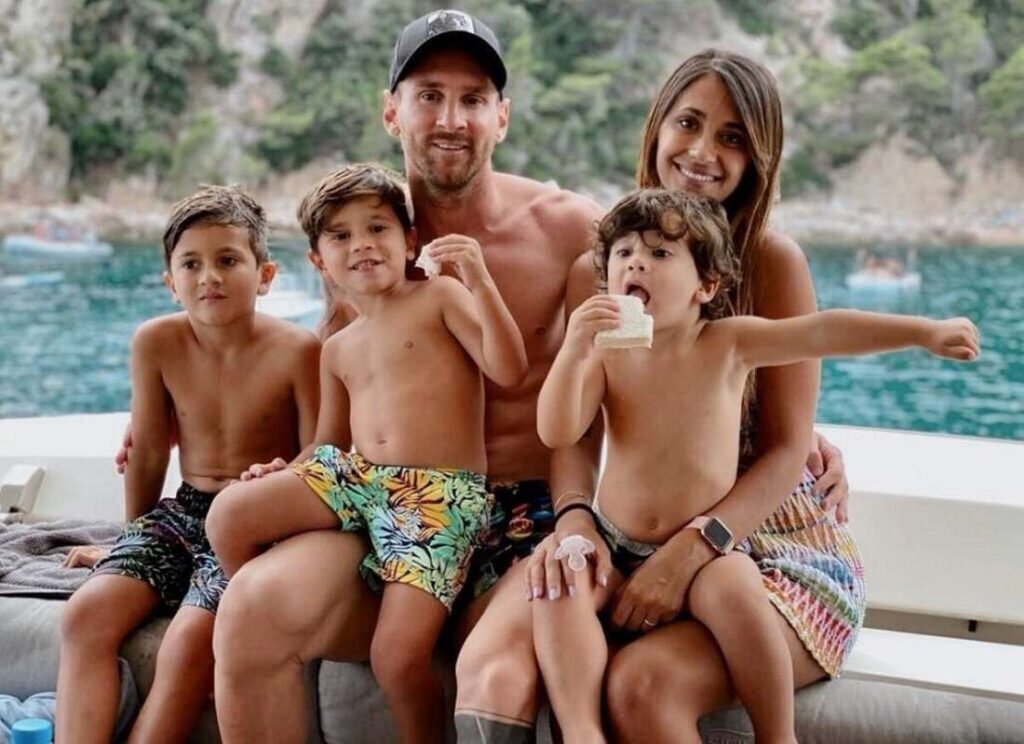 1. Thiago Messi
Thiago Messi is the first child and first son of Messi and his wife Antonela. He was born on November 2, 2012. Messi's eldest son is 9 years old as of June 2022. Just like his dad, Thiago loves playing football.
2. Matteo Messi
Matteo Messi is the second child and second son of Lionel Messi and his wife Roccuzzo. Messi's second child was born on September 11, 2015. He is 6 years old as of June 2022. Matteo also loves playing football. One of Messi's sons is likely to become a football star in years to come.
3. Ciro Messi
Ciro Messi is Lionel Messi's last child and youngest son. He was born in March 2018, and he is 4 years old as of June 2022. Shortly after Ciro's birth, his superstar father shared the good news on Instagram. The name "Ciro" is a Spanish word that translates to "sun".
List of Lionel Messi's girlfriends
Messi has been in a long-term relationship with his then-girlfriend and now-wife, Antonela Roccuzzo. She is often regarded as his first and only girlfriend before their marriage. Unlike other stars of his position, Lionel Messi has not been linked with several other women outside his relationship with Antonela Roccuzzo.