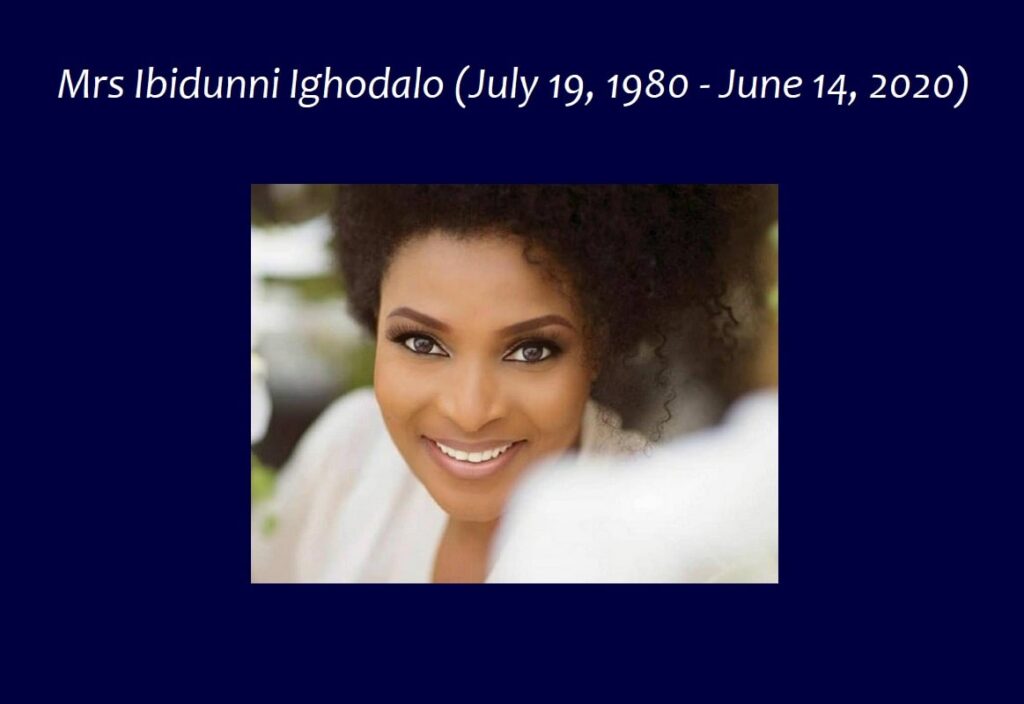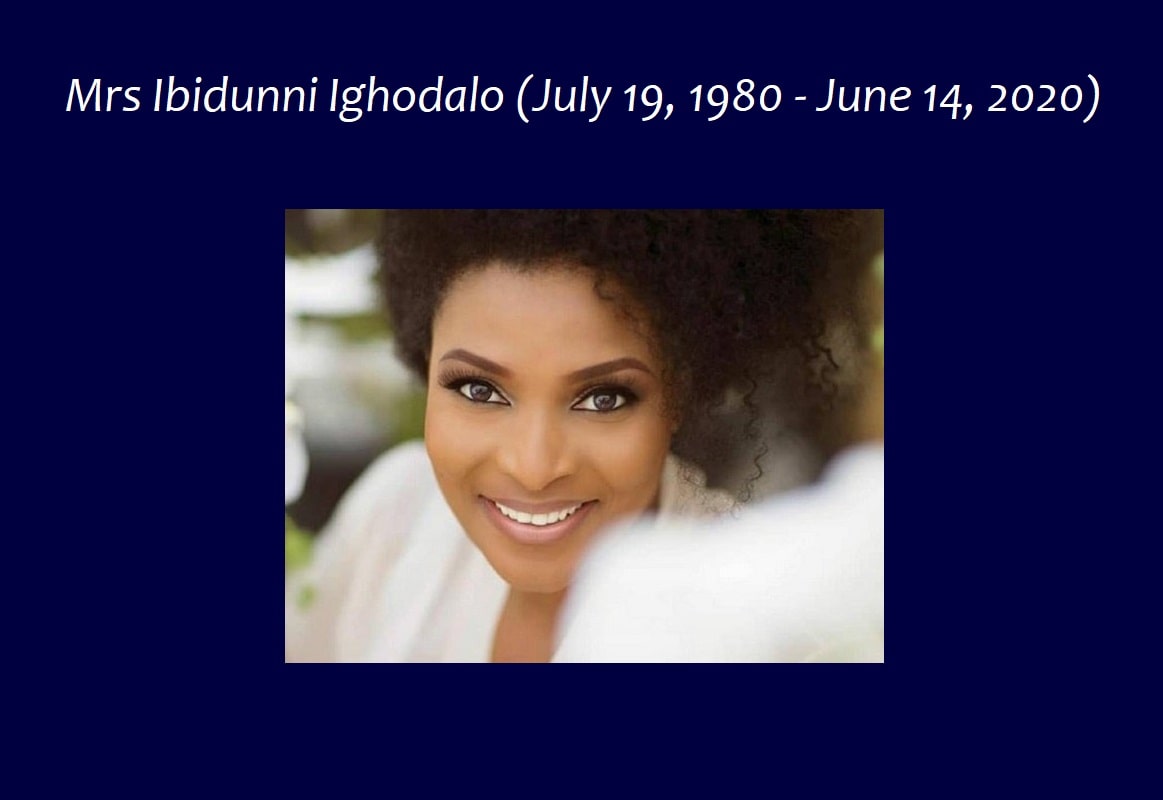 Late ex-beauty queen and wife of Pastor Ituah of Ighodalo of the Trinity House church was buried today, June 20, 2020.
Funeral rites for Mrs Ibidunni Ighodalo who died on June 14 in Port Harcourt began this week with a service of hymns held on Thursday.
A floral procession was put together by event industry professionals on Friday, followed by a night of tribute.
The final funeral service of Mrs Ibidun Ighodalo was conducted today June 20 and she was laid to rest.
Here are some pictures from the funeral service of late Mrs Ibidun Ighodalo today: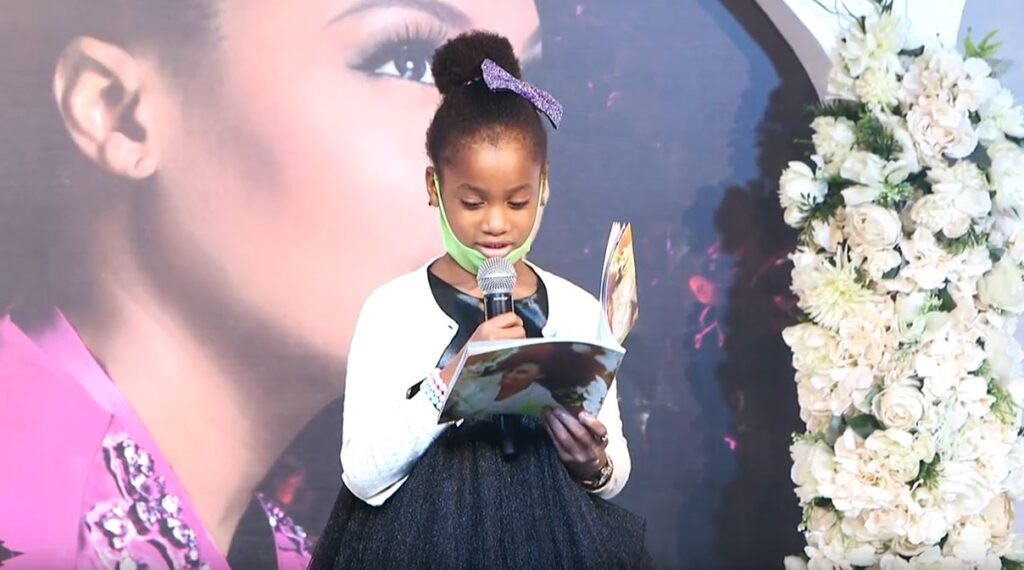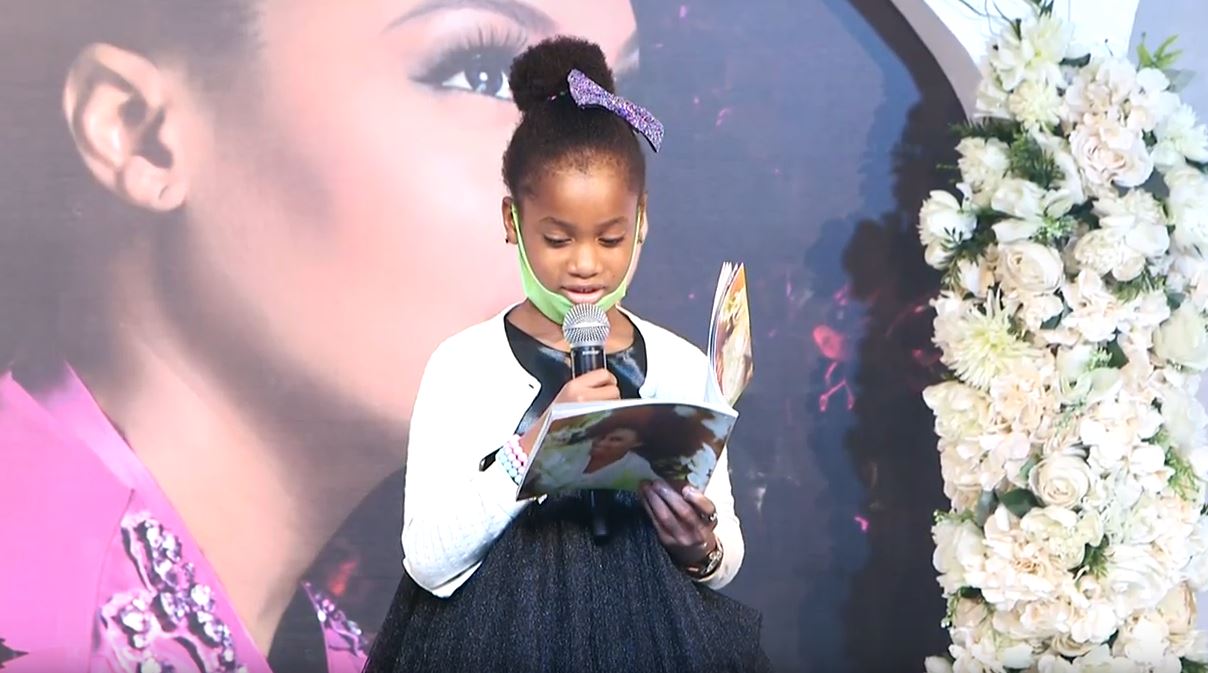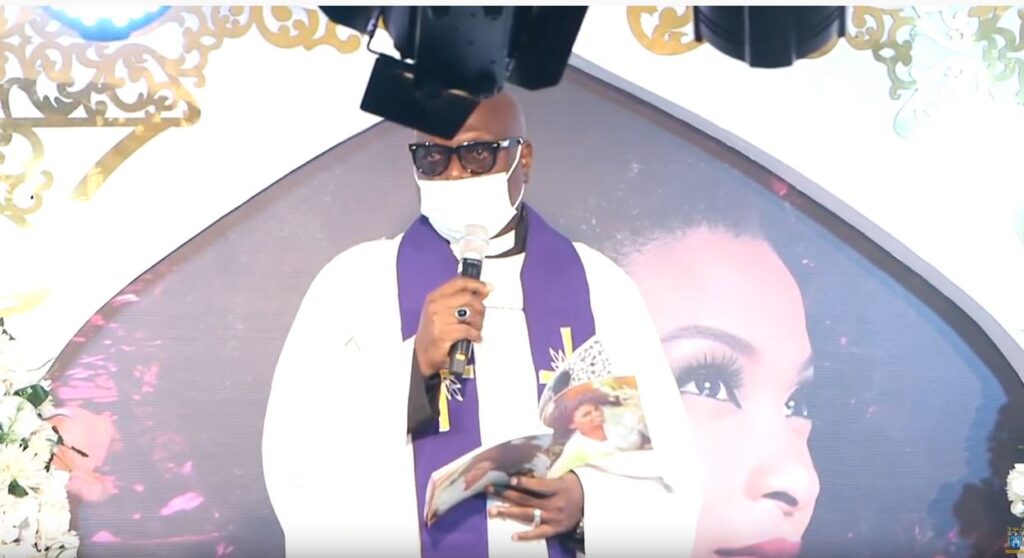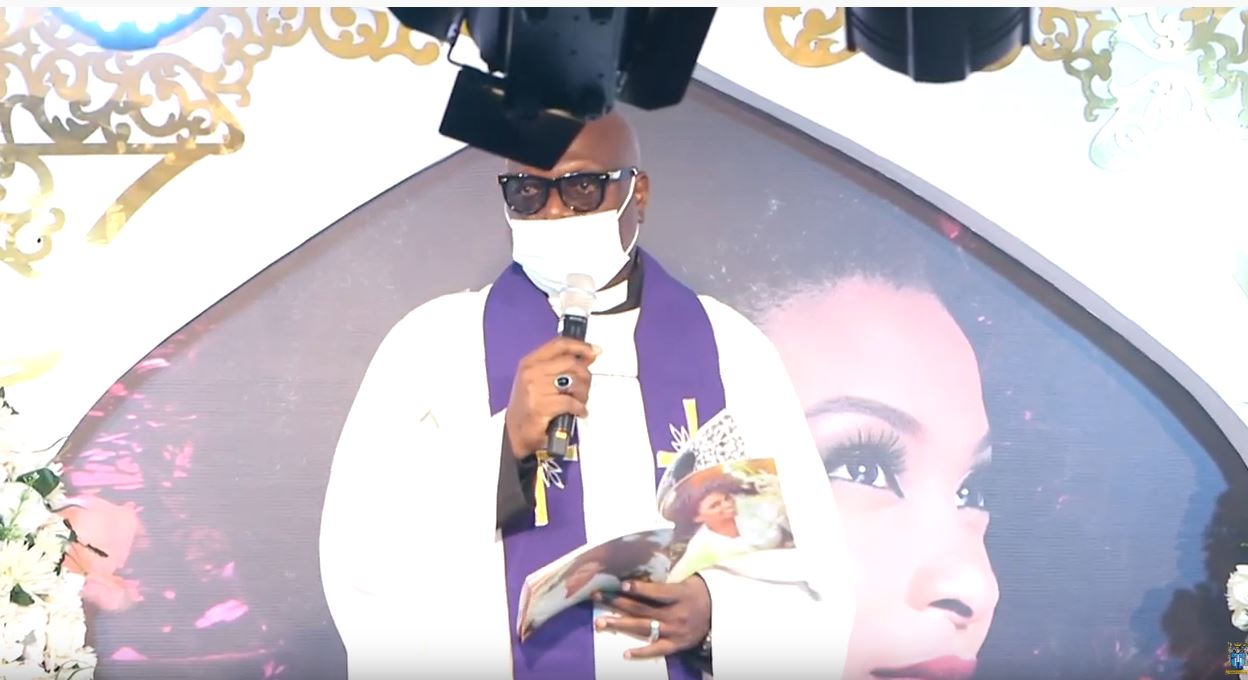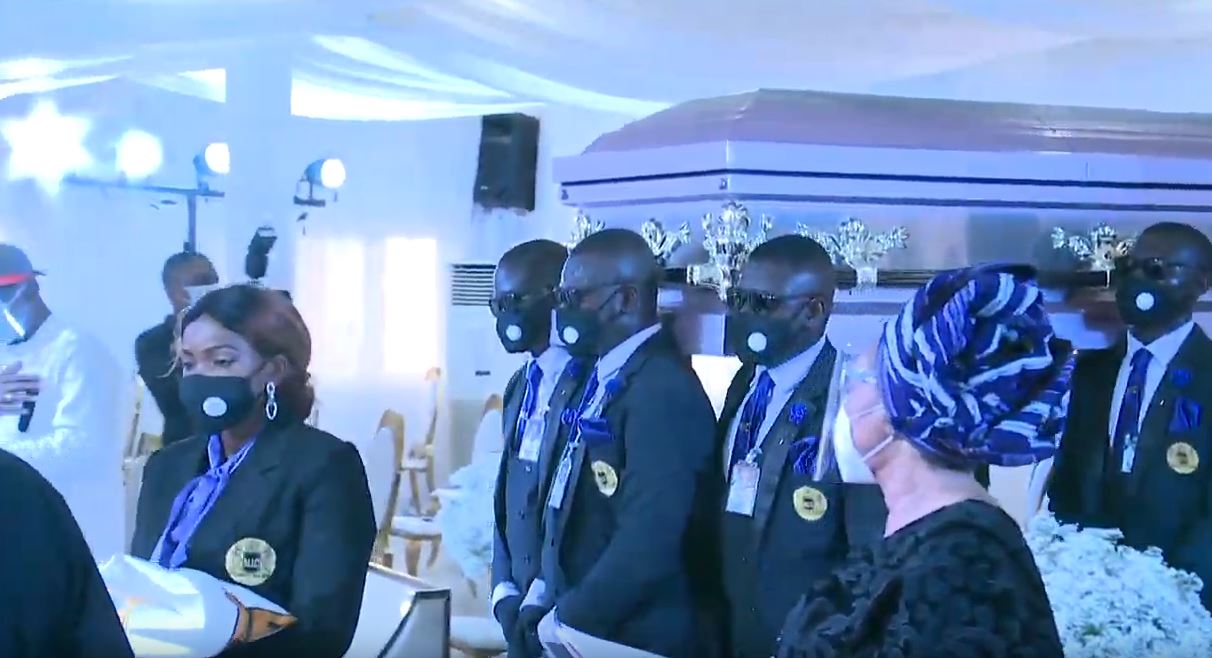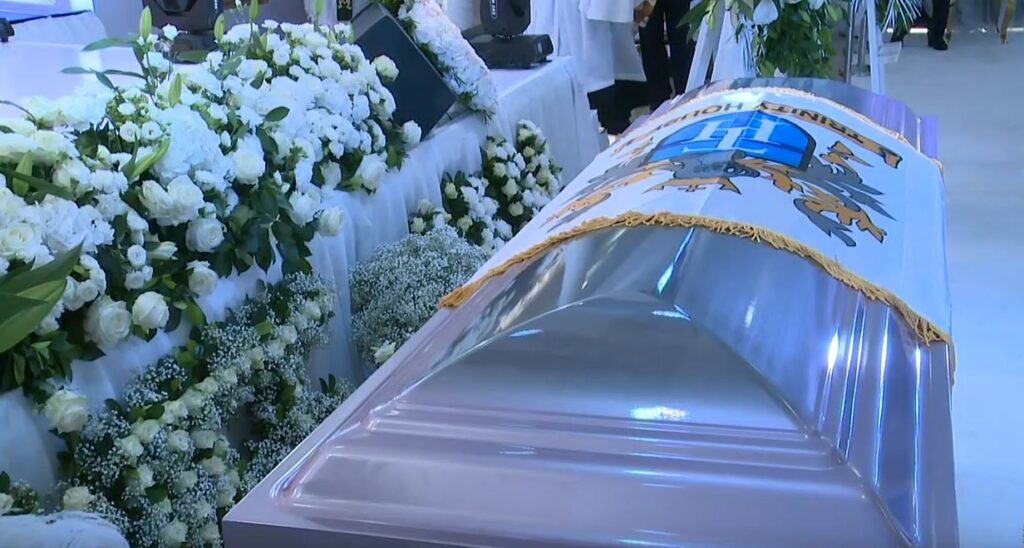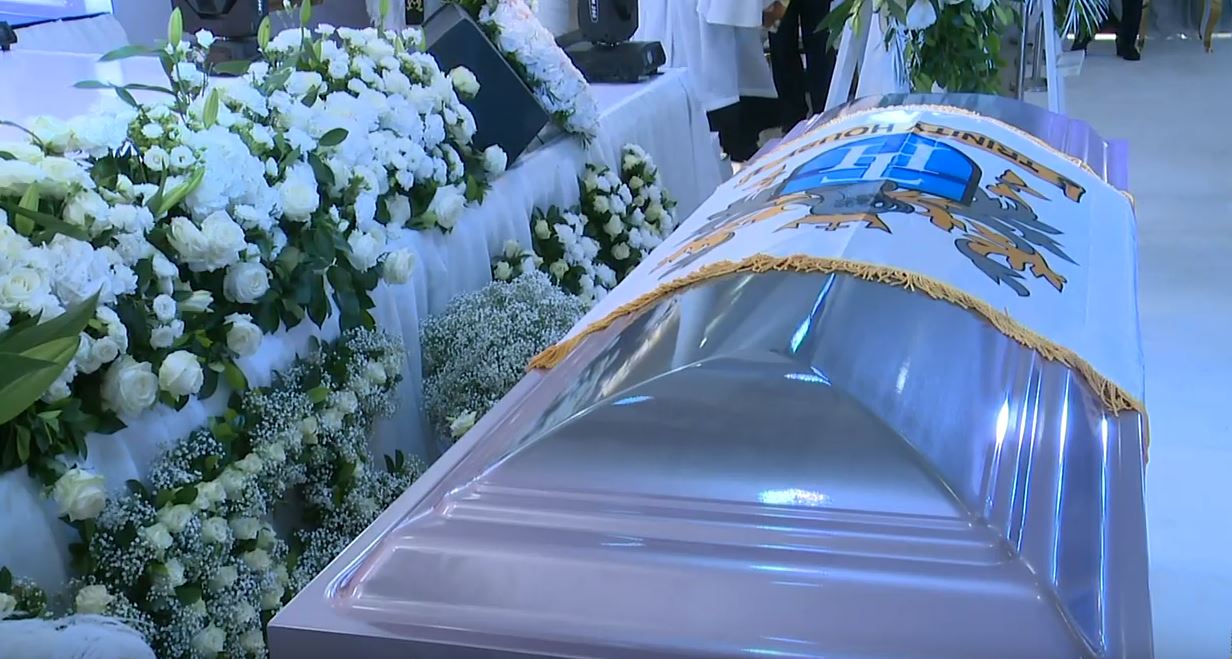 Mrs Ibidun Ighodalo passed away in the early hours of last Sunday, in her hotel room in Port Harcourt.
Mrs Ibidun Ighodalo had travelled to Port Harcourt to help set up a COVID-19 Isolation Centre for the state. She died before she could even begin.
Ibidun Ighodalo was the founder of Elizabeth R, a top events planning company in Lagos. She also owned a luxury bridal store called Avant-Garde.
Ibidun founded the Ibidunni Ighodalo Foundation which helps couples with fertility issues.
Mrs Ibidun Ighodalo was born on July 19, 1980, in Kaduna State. Her parents were Chief Olaleye Ajayi and Mrs Moyinlola Ajayi.
Ibidun Ighodalo's next birthday is supposed to be on July 19, 2020, and she would have been 40.