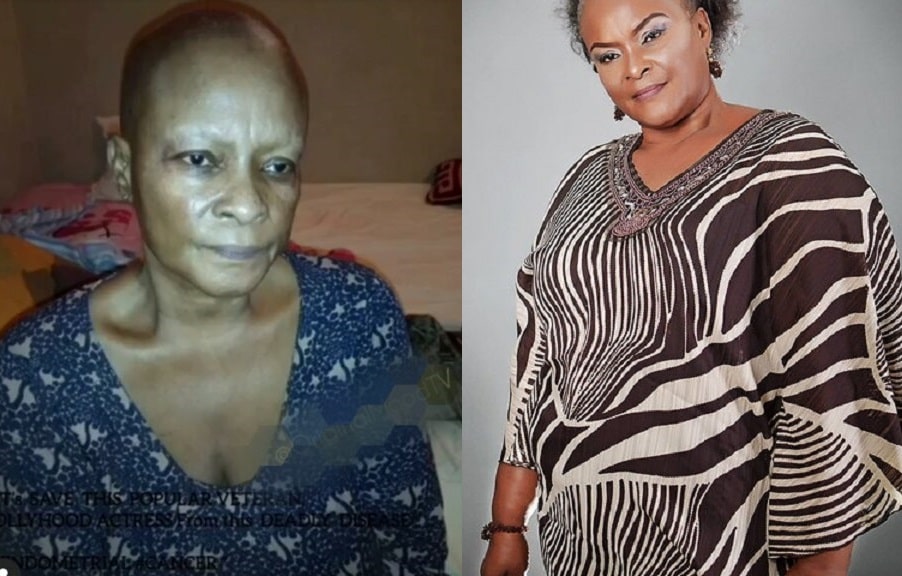 Nollywood veteran actress Ify Onwuemene is seriously down with endometrial cancer.
Her colleague Gloria Anozie Young shared the news on Instagram yesterday, June 28, 2020.
In an attempt to source for funds for Onwuemene's treatment, Gloria Young is appealing to well-meaning Nigerians to help out in anyway they can.
Gloria Anozie Young disclosed that all previous attempts by the ailing actress to raise funds for her treatment had been fruitless.
Gloria then appealed to Nigerians to come to her colleague's aid.
Young wrote: "Folks please we need help for our sister @ifyonwuemene an actress from the days of Sam loco and Enebeliuwa. I worked with her last on the set of Tajudeen Adepetu's Everyday People in the late '90s."
Gloria Young added:
"She is down with endometrial cancer. She has tried sourcing for funds on her own, but nothing is too small. Please send whatever you can to Ifey Onwuemene, Fidelity Bank 6010999993. Thank you."
Ify Onwuemene has been in the Nollywood industry for over two decades. She was most popular for her role as Sam Loco's first wife in the 1990s popular TV drama series, "Everyday People".
Endometrial cancer is cancer that affects the endometrium (the lining of the uterus or womb). More than 95% of endometrial cancer cases happen in women over 40.