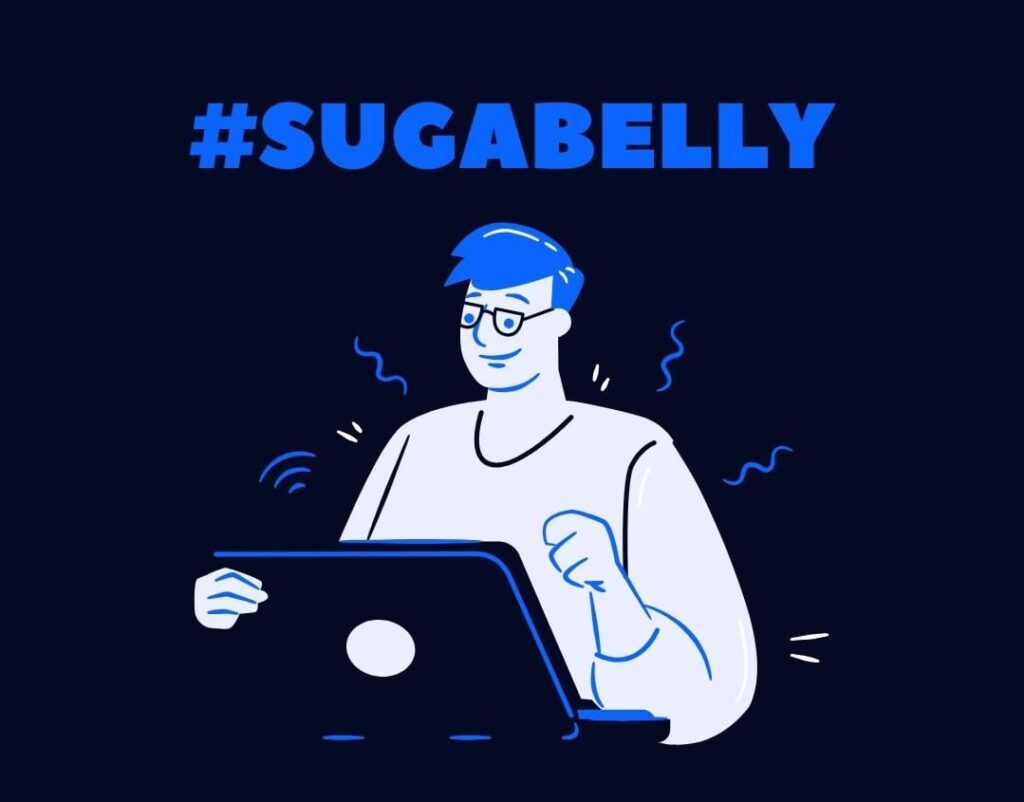 The hashtag #sugabelly has been trending on Nigerian Twitter for hours and many Nigerians are still lost on the story.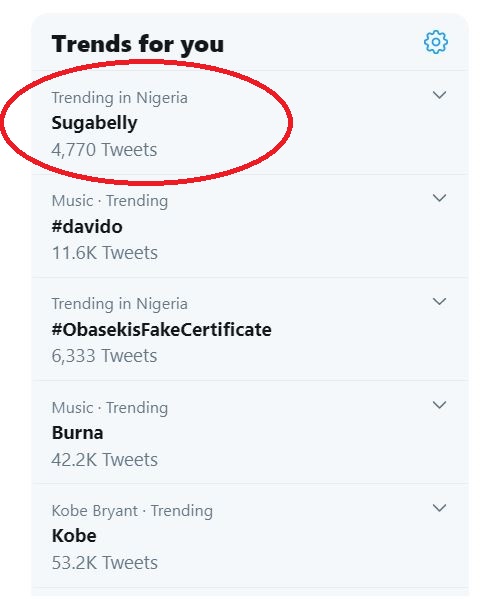 Nigerian blogger Lotanna Igwe, popularly known as Sugabelly was one of the earliest women to come public on social media about an alleged rape experience.
Back in 2015, five years ago, Sugabelly publicly accused Mustapha Audu, the son of the late Abubakar Audu and his friends of raping her.
Here is another link to the 2015 alleged rape story.
Back then, rape issues were still surrounded by a culture of silence and women who come out to say they were raped are often shamed or called names.
A lot of Nigerians were dismissive of Sugabelly's rape allegations against Mustapha Audu. Mustapha said during an interview that she did it for fame.
He said:
"It's fame. It's simple. Fame. She has skills and in her heart, she's found out that you know what? My blog isn't really getting a lot of traction, I've been working on this story, I've been writing a book, so let me put out this story first. First, she got some Twitter people to put it up, when that didn't get as much traction, she resorted to this. That was the groundwork for this. Now she has put this on her blog and everybody is going to her blog, she is about to launch a book on surviving rape in Africa; all of this is some sort of elaborate plan to make money and fame to the detriment of someone who hasn't done anything to her."
It is clear things are different today and the society is more willing to listen to the stories of rape victims and push for justice for them. Nigerian men are also relearning what truly constitutes consent as a lot of them obviously got it wrong initially.
Now Ms Lotanna Igwe aka Sugabelly has made a series of tweets where she reminded the Nigerian Twitter community how badly she was treated years ago when she shared her own rape story.
She wrote on Twitter:
"Suddenly all of you have woken up to the fact that rape is wrong, that sexual assault is wrong, that filming people without their permission is wrong. When I tried to tell you since TEN YEARS AGO all you had for me then were insults and mockery. Suddenly you're mad? Stay mad."
Sugabelly also lashed out at people she called "hypocrites".
"I fought a righteous war for all of your sakes you filthy ingrates. If you don't like me or you think I'm a vile person, choke on some supersized virus particles and drop down to the core of the earth and die there. Death, destruction, and endless dismay to hypocrites."