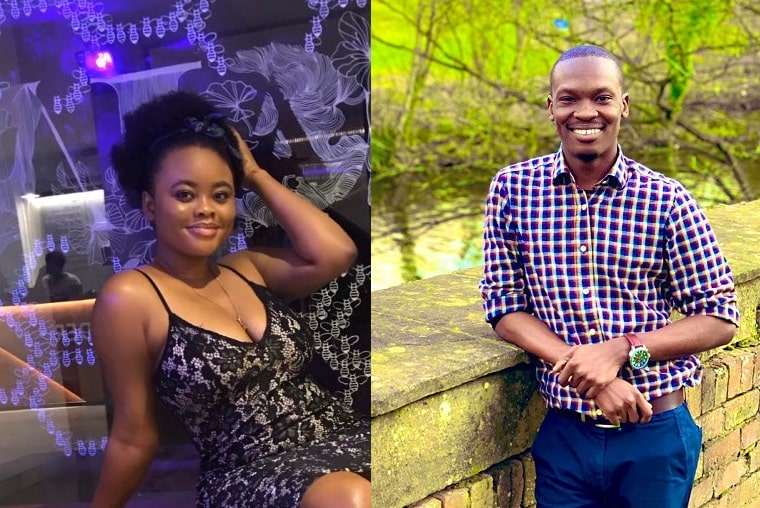 UK-based Nigerian doctor Olufunmilayo Ogunsanya Harvey said he has been exonerated of the rape allegations levelled at him by Miss Bola Aseyan.
Bola Aseyan who is also doctor and a former acquaintance of Dr Olufunmilayo had in June 2020 accused him of sexually and emotionally abusing her.
Aiming to clear his name, Dr Olufunmilayo who goes by the moniker @OurFavOnlineDoc on Twitter took legal action against his accuser.
The letter of notice forwarded to Bola Aseyan's address said that her statements were defamatory against Dr Olufunmilayo and that he demands £10,000 for damages as well as a written apology and withdrawal of all defamatory statements.
Bola Aseyan failed to acknowledge the notice.
Dr Olufunmilayo has revealed that investigations into the matter have been concluded and he has been subsequently exonerated of the allegations.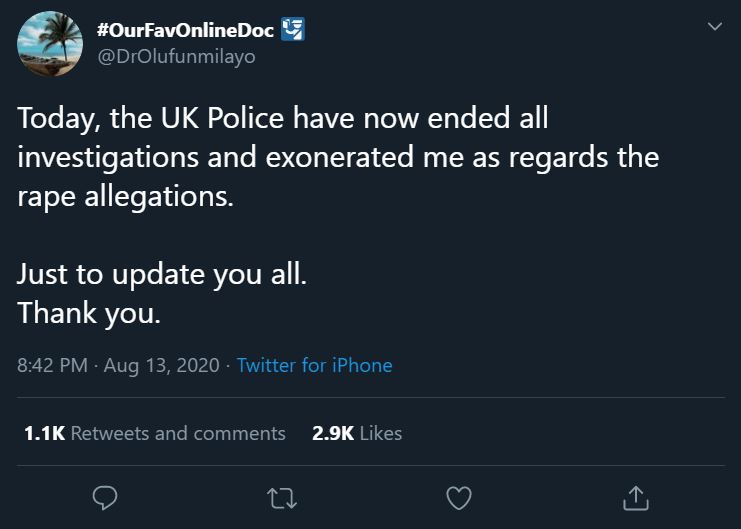 "Today, the UK Police have now ended all investigations and exonerated me as regards the rape allegations. Just to update you all. Thank you," the UK-based doctor tweeted.
In another tweet Dr Olufunmilayo urged people to spread word of his exoneration with "the same energy" they used to spread the false allegations.
He wrote: "Pls kindly retweet this with the same energy you used to retweet all those false allegations. Thank you."