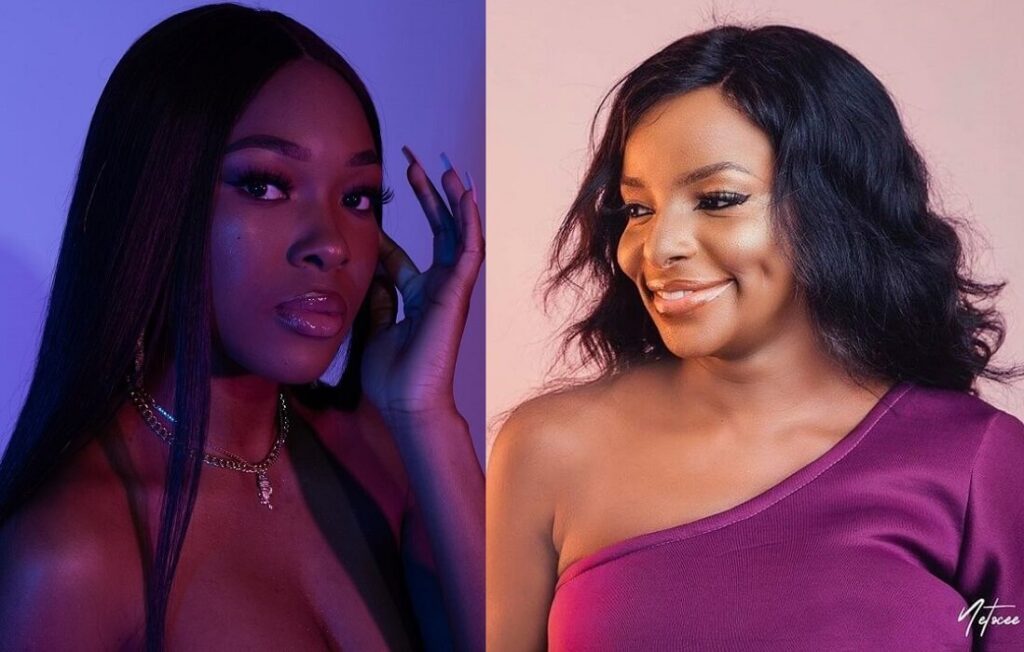 BBNaija housemates Vee and Wathoni had a quarrel last night over bed space.
Wathoni had earlier complained to Brighto and Kaisha about how Vee told her to leave the bed close to her that she was initially occupying.
Vee, overhearing the side talks, talked to Neo about it. While Neo and Vee were talking about Wathoni, she rose and confronted Vee.
The matter soon blew up into a noisy squabble with Vee telling Wathoni that she was fed up with Wathoni constantly making an issue over the bed matter and explained that her asking her to leave the bed was so that she could have more space for her stuff somewhere else.
In the heat of the argument, Vee told Wathoni that she is not okay in Yoruba language. Wathoni complained bitterly about the insult.
But instead of Vee apologizing, the argument got more intense, with Vee telling Wathoni that she would show her pepper.
She called Wathoni "stupid" and "olodo" before storming out of the room.
Watch the video of BBNaija Vee and Wathoni fighting over bed space: