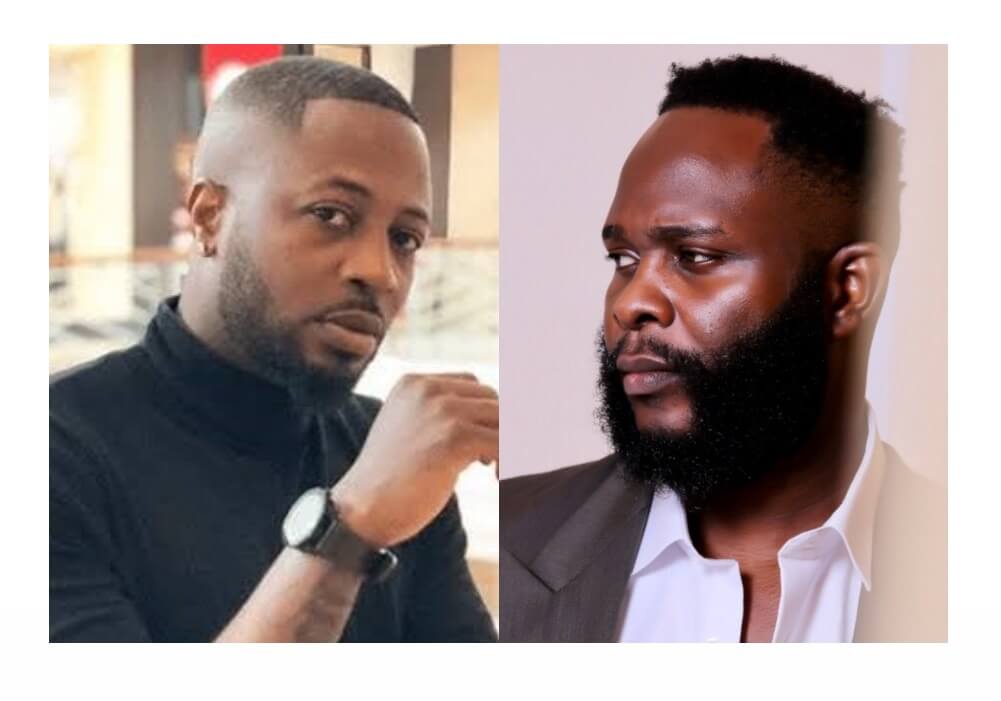 The "beef" between US-based psychologist and relationship expert Joro Olumofin and Instagram blogger Tunde Ednut has taken a different turn after Joro Olumofin proceeds to take legal action against Tunde Ednut.
The two men have been fighting off and on on social media since last year. In July 2019, Tunde Ednut shared a post on his Instagram page insinuating that the messages Joro Olumofin claim he receives from his readers were all fake.
Tunde Ednut shared a meme of a man operating multiple devices and wrote the caption: "Joro sending emails to himself and starting them with 'Uncle Joro please keep me anon" – alleging that the messages Joro Olumofin post do not actually come from real people.
Joro Olumofin fired back at Tunde Ednut after the post, calling him a failed musician and comedian, yahoo boy and petty thief. Joro Olumofin also said Tunde Ednut was deported from the UK for stealing an iPhone.
The fight between Joro Olumofin and Tunde Ednut did not end last year. For weeks, Tunde has continued posting jabs directed at Joro, an act that has prompted Joro Olumofin to take legal action against him.
Joro Olumofin shared on his Instagram page documents confirming he has placed a petition against Tunde Ednut to the US Department of States for cyberstalking and criminal defamation, and also for allegedly overstaying his visa in the United States.
In the petition forwarded to the United States Department of States by Joro Olumofin's lawyers, the psychologist prayed to the agency to ensure that Tunde Ednut faces "the consequences of overstaying in the United States in violation of the terms and conditions of his visa."
In the official petition document, Tunde Ednut whose real name is Adekunle Tunde Olaoluwa was referred to as an "illegal immigrant".