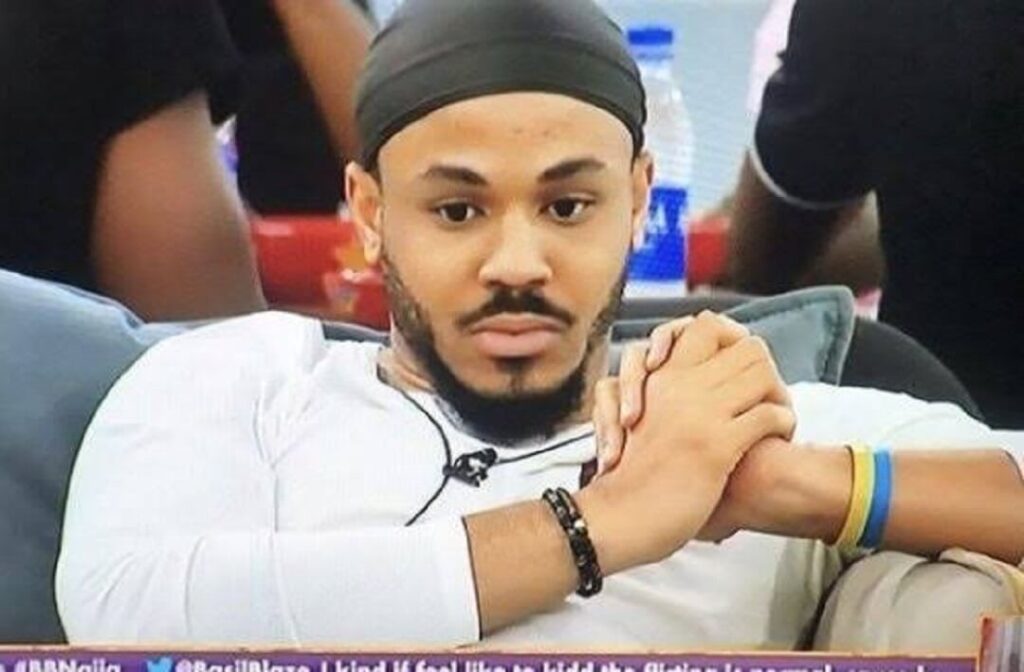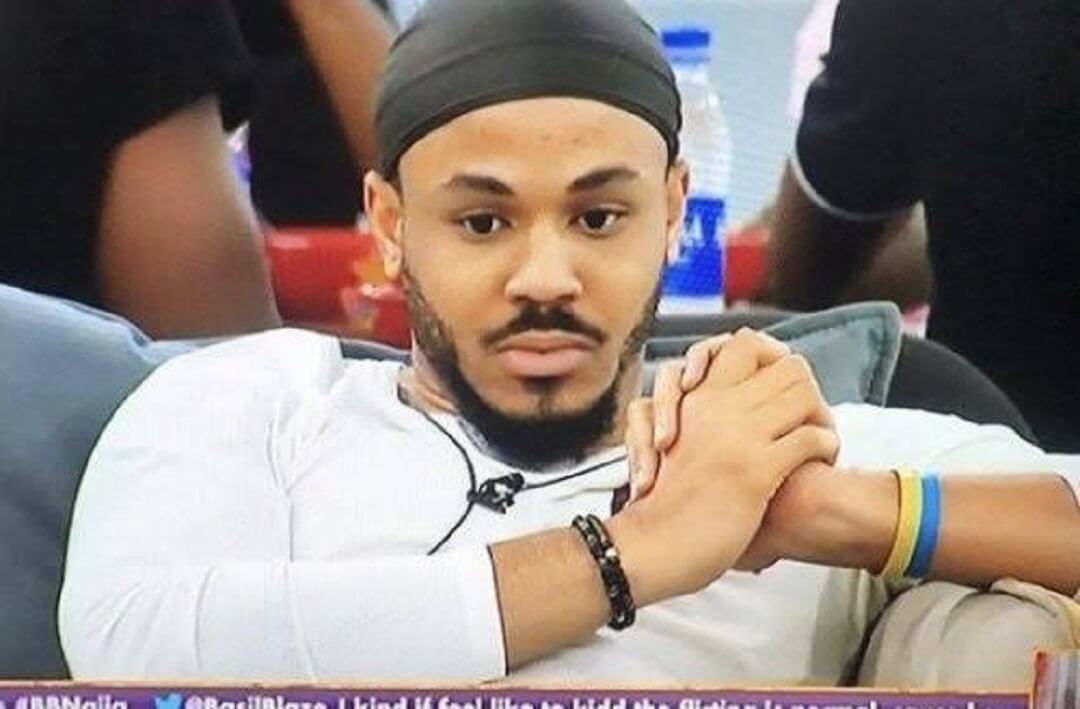 BBNaija Lockdown housemate Ozo seems to have fallen irredeemably in love with co-housemate Nengi. Though Nengi has made it clear to him on several occasions that they are not in a relationship, a love-struck Ozo hasn't backed down.
During their BBNaija wager challenge yesterday, while other housemates were getting ready for the task ahead, Ozo used the opportunity to write love letters to Nengi.
He wrote the love letters in a paper towel and placed them in the wager task folder before passing to Nengi. In one of the notes, Ozo called Nengi "my favourite movie". In another, he used the pet name "NG Baby" to describe her.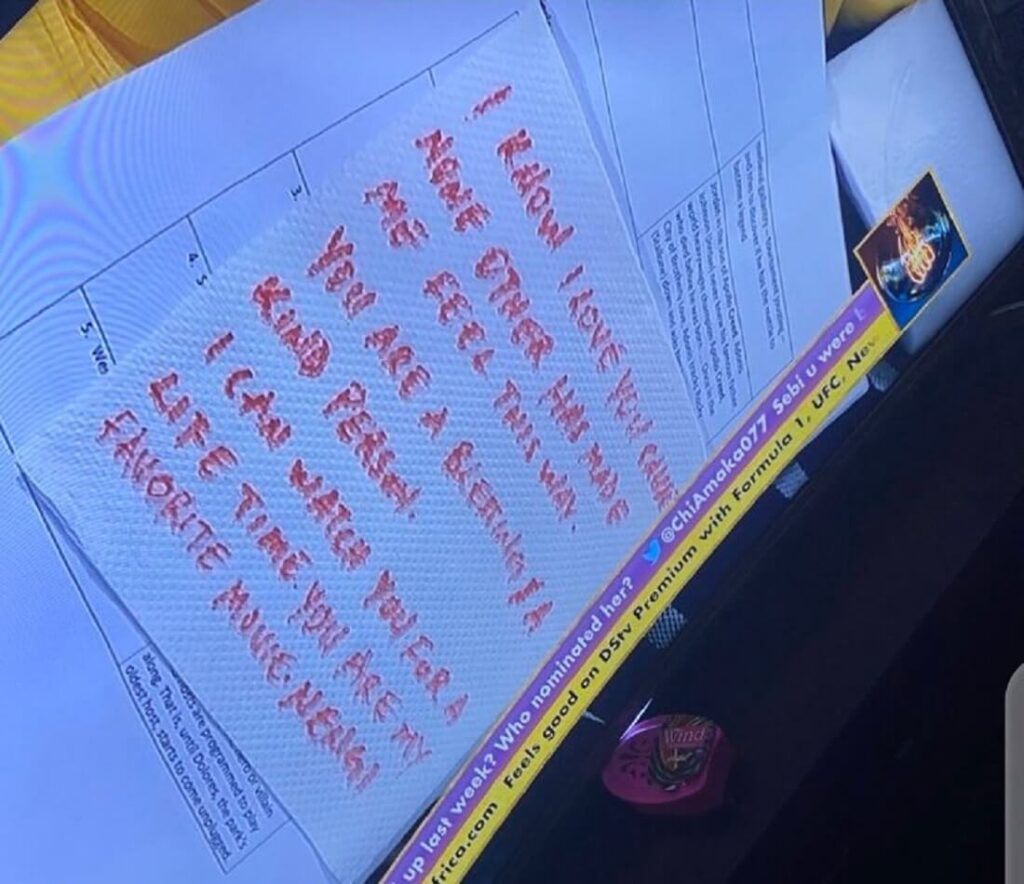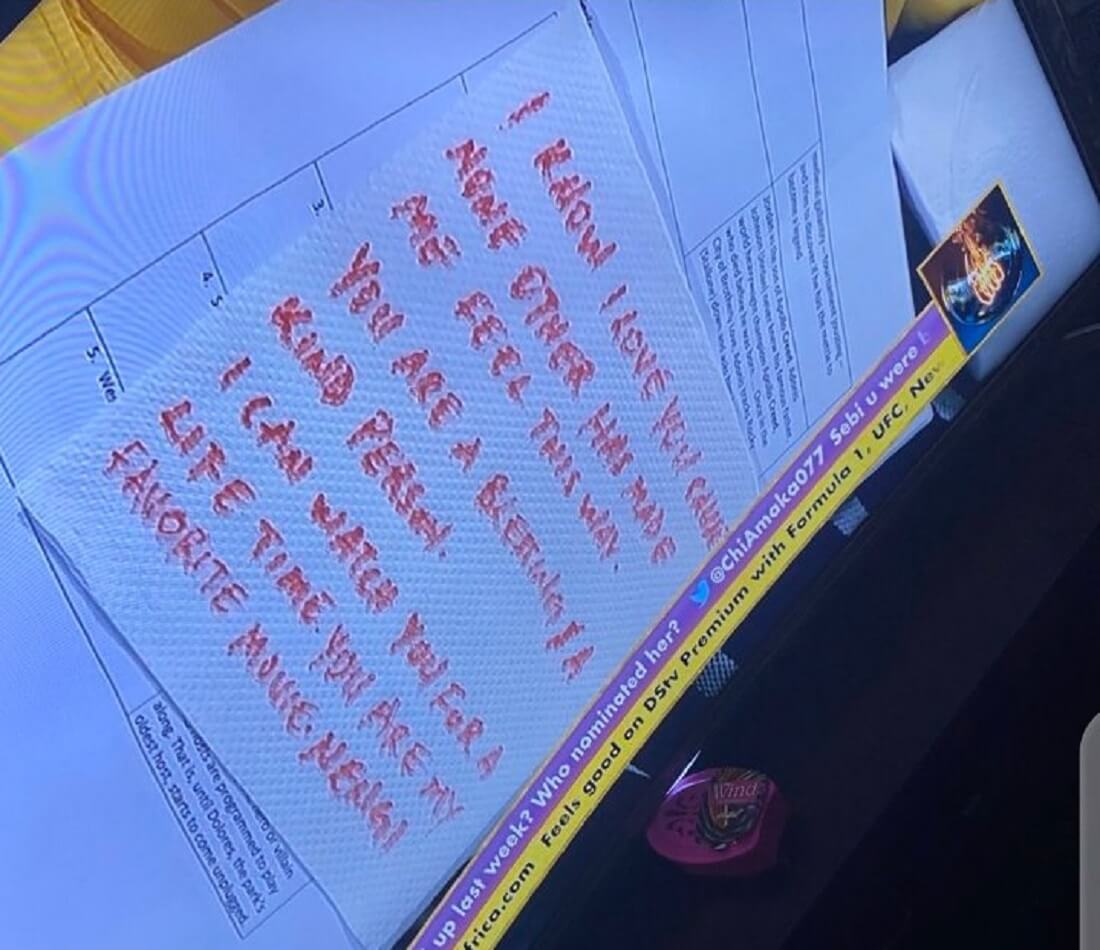 Read the full content of BBNaija Ozo's love letters to Nengi:
Note one reads: "I know I love you cause none other has made me feel this way. You are a blessing and a kind person. I can watch you for a lifetime. You are my favourite movie. Nengi."
Note two reads: "With you I want everything. With you, I'll always have a friend & lover. Your smile and laugh gives me joy."
Note three reads: "I've met many and none made me love the idea of love like you have. 'NG Baby' my love for situationships does not exist cause of you."
BBNaija Ozo's constant display of emotions for Nengi has continued to stir a wide array of reactions from Nigerian social media users with many pointing out that the attraction is now gradually turning into an obsession.