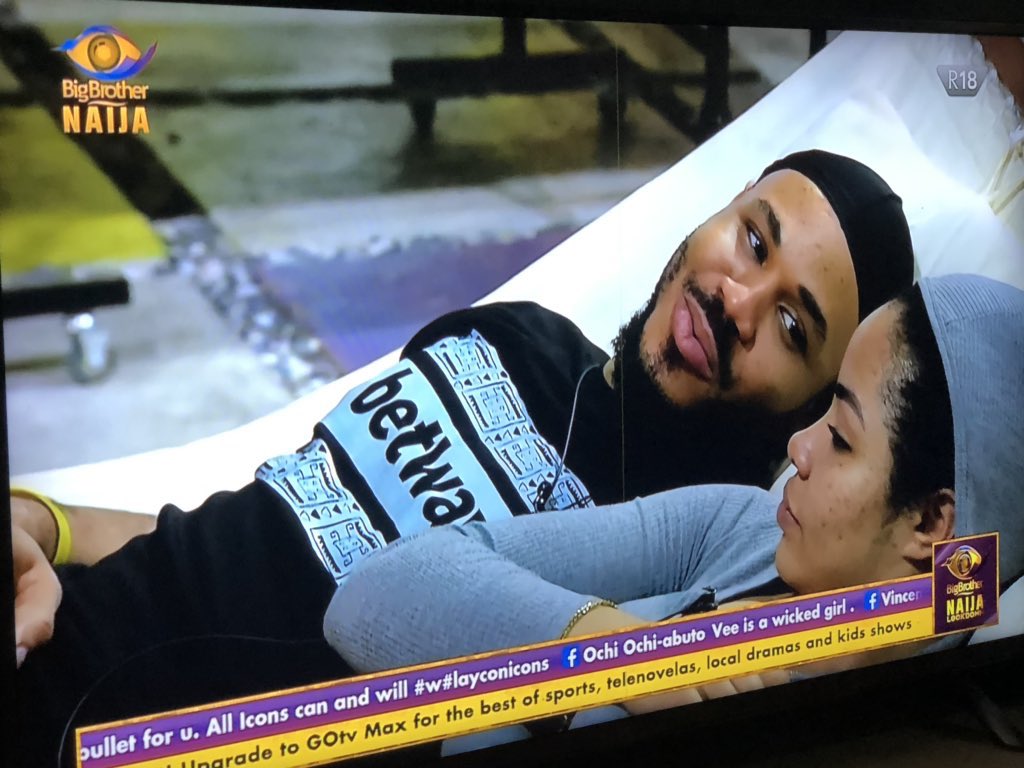 BBNaija Lockdown housemates had crazy fun Saturday night with DJ Switch spinning the wheels.
Some minutes after the party ended and the housemates retired into the house, the camera cuts to Ozo and Nengi having a conversation in the head of house lounge.
Ozo complained to Nengi about a moment he saw her with Kiddwaya and he was fastening her zipper.
Nengi told Ozo that it was nothing serious and that she had personally asked Kiddwaya to help her do her zipper right as it was coming off.
Nengi also told Ozo that Kiddwaya is like a brother to her just the same way she sees Ozo as a brother too.
Seeing how Ozo kept staring expressionlessly at her, Nengi asked him how many bottles he took, to which Ozo replied he couldn't even count. Nengi then told him she took five bottles of Guinness herself.
Nengi later came to the main house to talk to Kiddwaya about how she feels he's been avoiding her. Kiddwaya assured her they are cool, saying sometimes he just gets bored of her.
Nengi told Kiddwaya that she considers him a friend and don't get bored with people she calls friends.
Ozo was later seen having a discussion with BBNaija Neo where he hinted that he is convinced something is going on between Kiddwaya and Nengi and that she has been lying to him.
"If I can't trust someone, it is a huge problem," Ozo told Neo.
In related news, DJ Switch who spun the house to magic-land tonight has confessed she actually played Laycon's new song "Senseless" contrary to what some Twitter users were thinking.
According to her, the show was cut to advert during the period she played Laycon's newly released song "Senseless".
The horde of Laycon's fans on Twitter – the Icons – are already complaining that DJ Switch snubbed Laycon's song but the 36-year-old DJ later clarified things on Twitter and the Icons thanked her.
DJ Switch wrote on Twitter: "I played Laycon's Song o! Ask Laycon when he is out. I played vee and Laycon's senseless … They played advert. Anyways when I no release the mix you will hear for yourself. Make Una no vex."
She begged Laycon's fans not to "swear" for her:
"I just heard they played advert when I played senseless … Man facepalming. Anyways you all can confirm from Laycon when he comes out… Pain me Tired face. Make Una no swear for me."