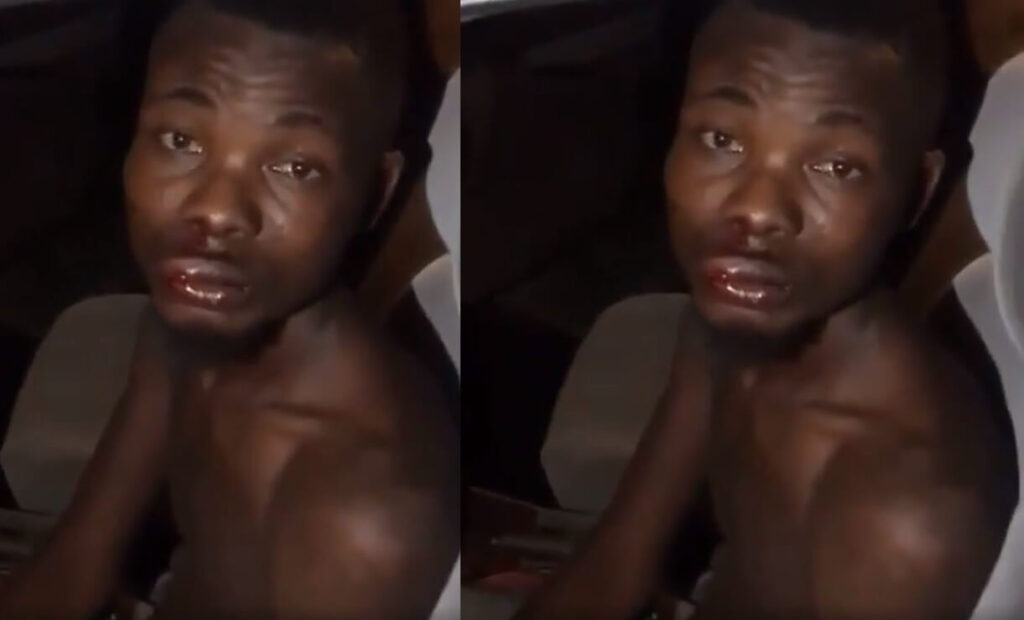 A car snatcher was apprehended two nights ago in the Ikota area of Lekki with a stolen vehicle.
The car thief who was armed was caught at Askamaya Hotel and Suites in Royal View Estate, Ikota.
They were a gang of three trying to snatch another vehicle when "boys in the area" intervened, it was reported.
Two of the men escaped while one of them was caught. A Toyota Corolla car with plate number Lagos EPE-184GA was recovered from him.
Watch the video below: