by Staff writer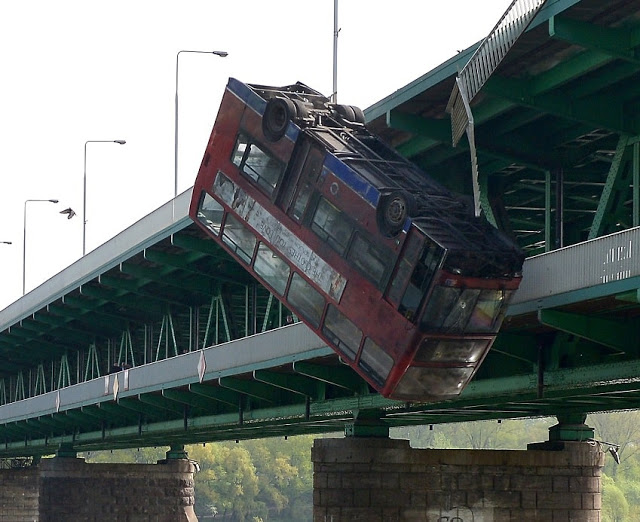 A heart-stopping footage has revealed the true cause of the tragic Chinese bus accident that claimed the lives of all 15 people on board, including the driver.
According to the video clip, an angry passenger who had missed her bus stop triggered the catastrophe when she began attacking the driver.

When the passenger slapped the driver, he turned to hit her back, and in the process the driver lost control and the bus plunged into the Yangtze River, killing everyone on board.
Thirteen bodies were found after the crash that took place in October, and two people remained missing, according to a report by Chongqing police.
15 people were on board the trip, police said, and no one survived.
Bus surveillance video obtained by Chongqing police, as well as other evidence, shows that a 48-year-old female passenger, identified only by her last name, Liu, missed her bus stop and asked the driver to stop immediately, the outlet reported.
When the 43-year-old driver, also identified by his last name, Ran, refused, Liu hit him over the head with her cellphone. The video shows the pair swinging at each other, with the driver still attempting to steer the bus in between blows.
Suddenly, the bus swerved onto the wrong side of the road before striking another car, breaking through a guardrail and plunging into the river in Wanzhou, Chongqing.
In the footage, passengers can be heard screaming as the driver loses control of the bus, crashing through a safety barrier on the other side of the bridge, and plunging into the water far below.
The bus was airlifted out of the water by around 11:30pm. Wednesday, police said.
Zhao Hu, a lawyer, told the outlet that the victims' families have the right to seek compensation from the bus operator as well as Liu's family.