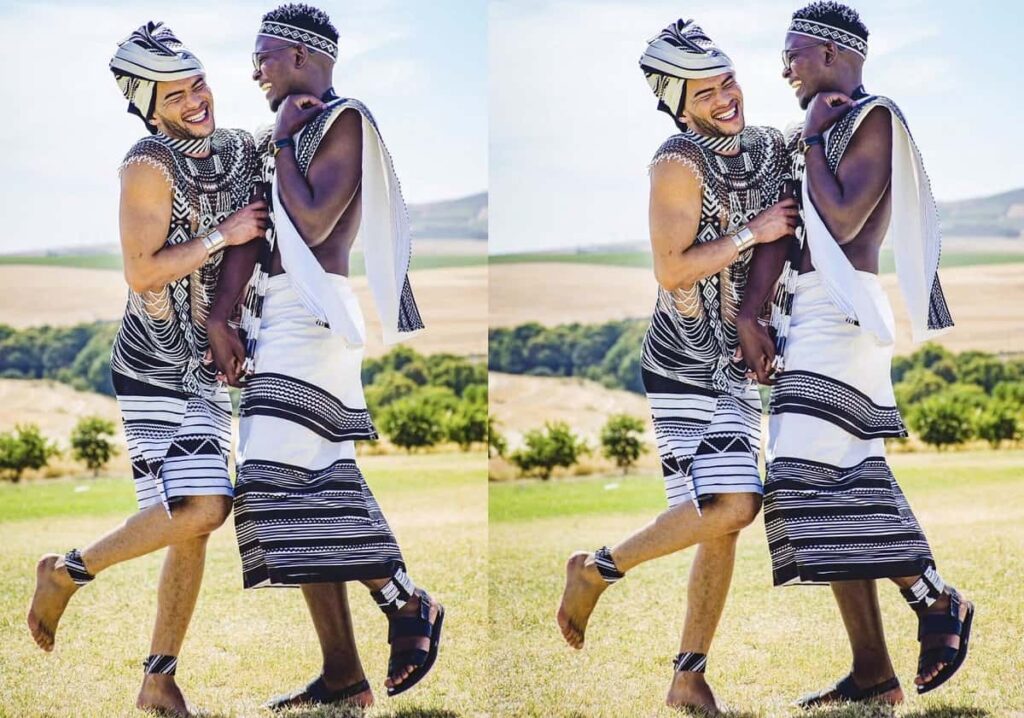 A South African gay couple has caught the attention of social media users after wearing matching traditional attire at their wedding.
The couple looked very happy together as seen in the photos they shared online.
One of the couple, Sandile Fuba, who is a high-paid commercial lawyer in South Africa announced their wedding on social media, writing:
"I married my best friend last Friday."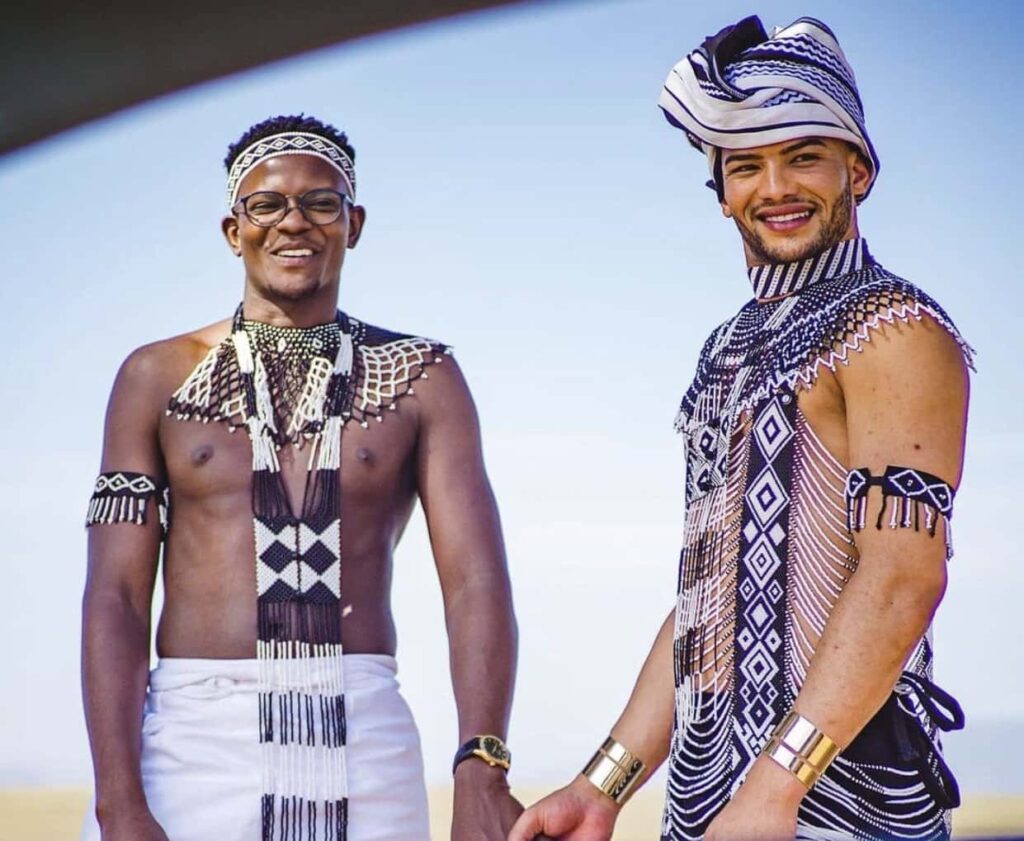 Fuba and his husband have been together for years before they eventually decided to get married.
Reactions to the marriage have been mostly mixed. While some people congratulated the couple and wished them well, others called them "sinners" and told them to prepare for the full wrath of God.