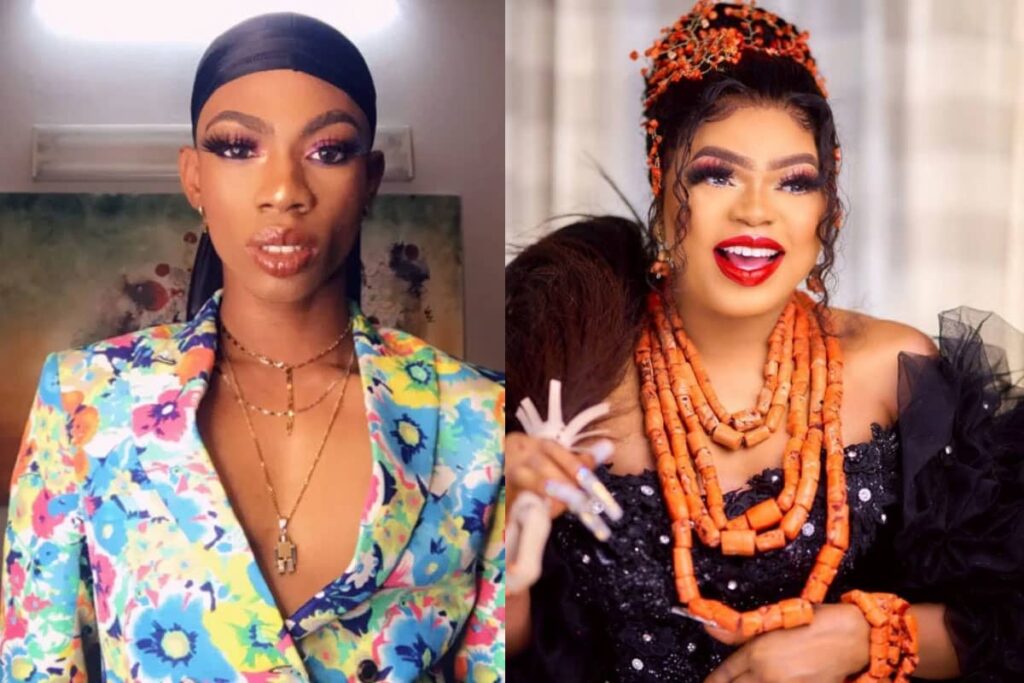 Popular Nigerian crossdresser and socialite Bobrisky has threatened to have his fellow crossdresser and industry colleague James Brown locked up over accusations he made against him.
James Brown had in an earlier video made online claimed that Bobrisky called him to accuse him of stealing content ideas from him. Brown also alleged that Bobrisky threatened his life.
Reacting to James Brown's video and also confirming their fight, Bobrisky described James as a "tiny rat" and threatened he would get him locked up in a cell.
Bobrisky wrote:
"We know how to deal with those tiny rat clout chasing…wait guys them go do video for cell to beg. Watch out!!! If you don't have money for case don't go and find trouble. Na for inside cell you go treat that ur HIV with wide mouth. Shebi your mouth sharp wait."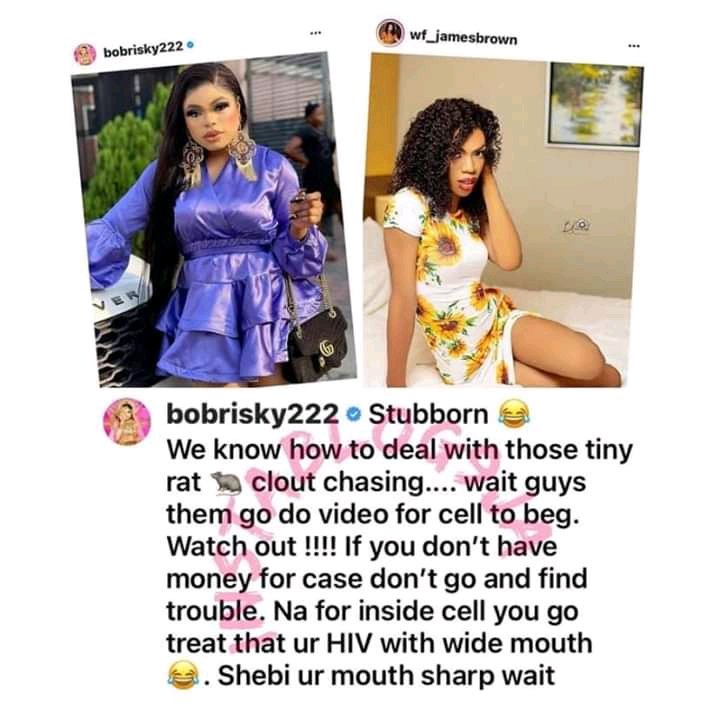 Many of Bobrisky's fans criticized him over the comment, especially the part he mentioned that James Brown has HIV. The Instagram celebrity later apologized.
Nigerian social media users have been having a field day over the recent fight between Nigerian crossdressers Bobrisky and James Brown Obialor.
Check out some of the funny reactions: