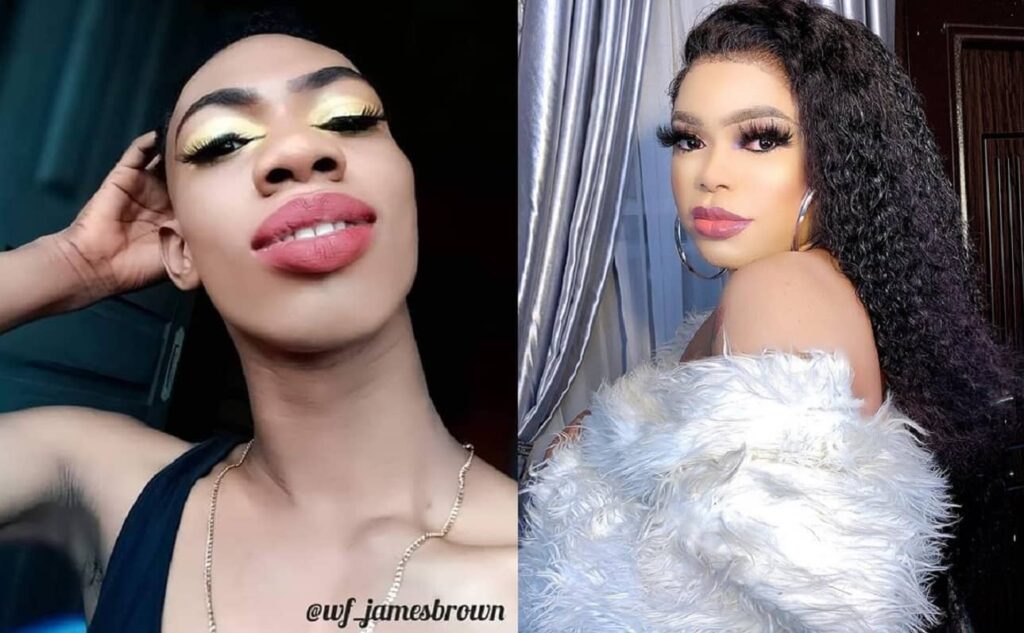 It seems two Nigerian crossdressers are at war.
Nigerian crossdresser and fast-rising social media personality James Brown has alleged that he was recently threatened by Bobrisky over his style of content.
James Brown said he got a call from Bobrisky who accused him of stealing his content ideas and told him to immediately stop all the posts he is making on social media. Brown said Bobrisky also threatened his life.
James Brown said he respects Bobrisky and feels grateful to him for reaching out to help him when he was arrested and accused of being a homosexual but denies trying to copy him.
James Brown also revealed that it wasn't just Bobrisky that helped him during his arrest, stating that he was the only one that posted it on social media.
James Brown reiterated that his type of content differs greatly from Bobrisky's and he is in no way trying to copy him.
Watch the video of James Brown revealing he was threatened by Bobrisky below: