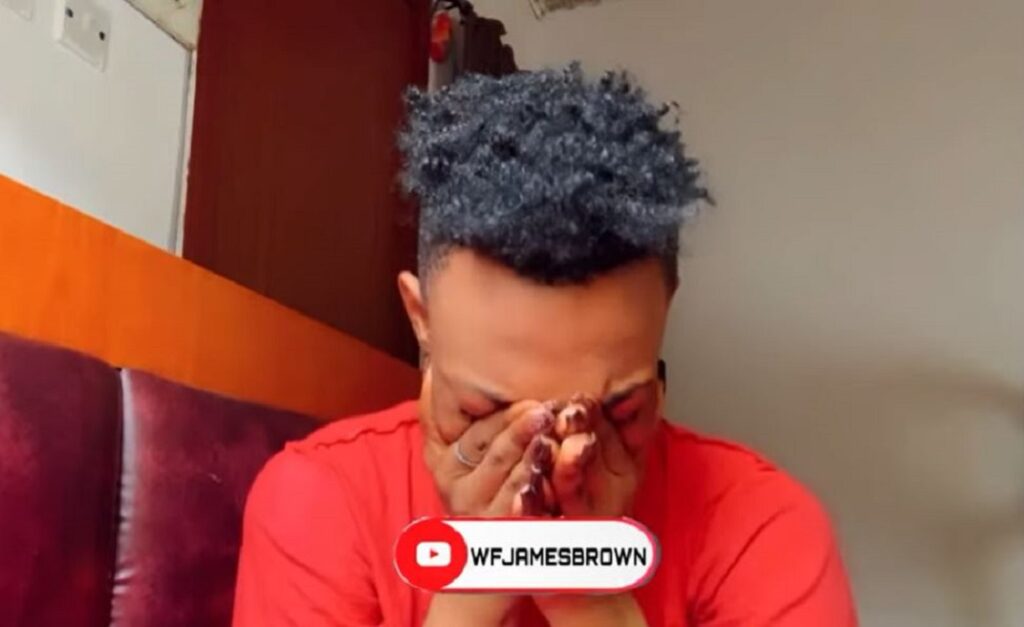 Nigerian crossdresser James Brown Obialor broke into tears in a recent online video over Bobrisky's comment that she has HIV.
In the heat of their recent social media row and drama, Bobrisky threatened he will lock James Brown up and also mentioned that he has HIV.
The Instagram personality wrote:
"We know how to deal with those tiny rat clout chasing…wait guys them go do video for cell to beg. Watch out!!! If you don't have money for case don't go and find trouble. Na for inside cell you go treat that ur HIV with wide mouth. Shebi your mouth sharp wait."
Many of Bobrisky's fans criticized him after he made the comment and he later apologized.
In a newly posted video, James Brown was seen shedding tears over Bobrisky's HIV comment.
The crossdresser and content creator expressed sadness over the incident, saying that Bobrisky once gave her money only for him to come back and insult him with his condition.
James Brown said she didn't expect Bobrisky would use "what is in his body to insult him".
Watch the video below: