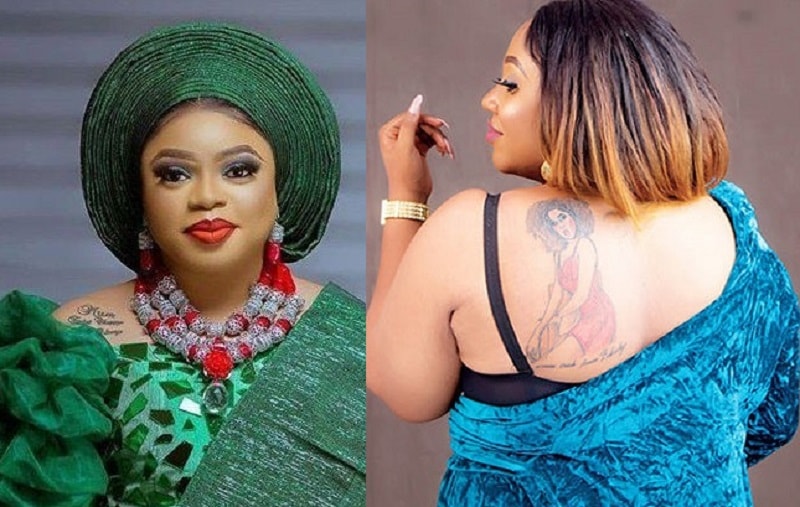 Ewatomi Gold, the loyal fan of Bobrisky who tattoed the crossdresser on her back has in a recent online video narrated how she was allegedly attacked by "area boys" because of the tattoo.
The social media user uploaded a video of herself crying while sharing what she claimed happened.
According to her story, she was accosted by the boys while waiting for a bike to take to her mother's place in Ikorodu.
Ewatomi Gold said the boys stopped her and asked her if she was the "shameless girl" that drew Bobrisky's tattoo on her back.
She said the boys tore her top and almost stripped her naked.
However, some social media users dismissed Ewatomi's story as "attention-seeking" while others accused her of faking an attack in order to draw Bobrisky's attention and guilt him into giving her money.