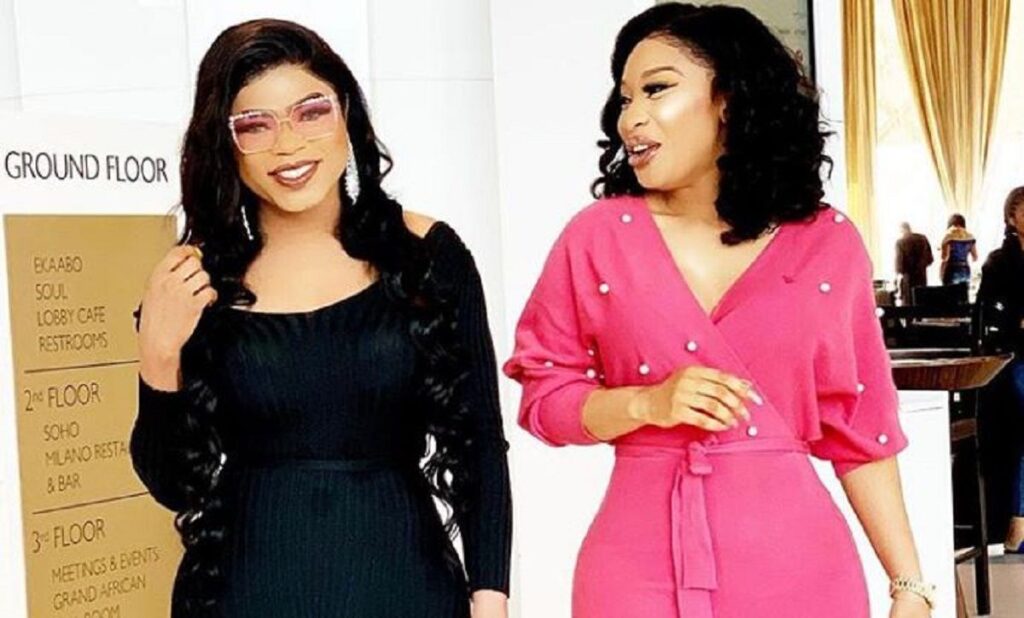 Nigerian crossdresser and social media personality has revealed why her friendship with Nollywood actress Tonto Dikeh ended after she initially promised that she isn't going to say anything.
According to Bobrisky, the reason Tonto Dikeh unfollowed him on Instagram and they stopped talking was because he (Bobrisky) hanged out with a former friend of Tonto Dikeh named Blessing Osom aka Lady Golfer.
Bobrisky confirmed in her post that Tonto Dikeh got angry after Lady Golfer posted a video of Bobrisky spraying her money on her birthday.
Bobrisky wrote on Instagram:
"Lady golfer you are the reason for this unfollow now – You for no post the video of me spraying you now. Friendship of 5 yrs gone just because I hanged out with somebody's ex-friend. Dumb shit."