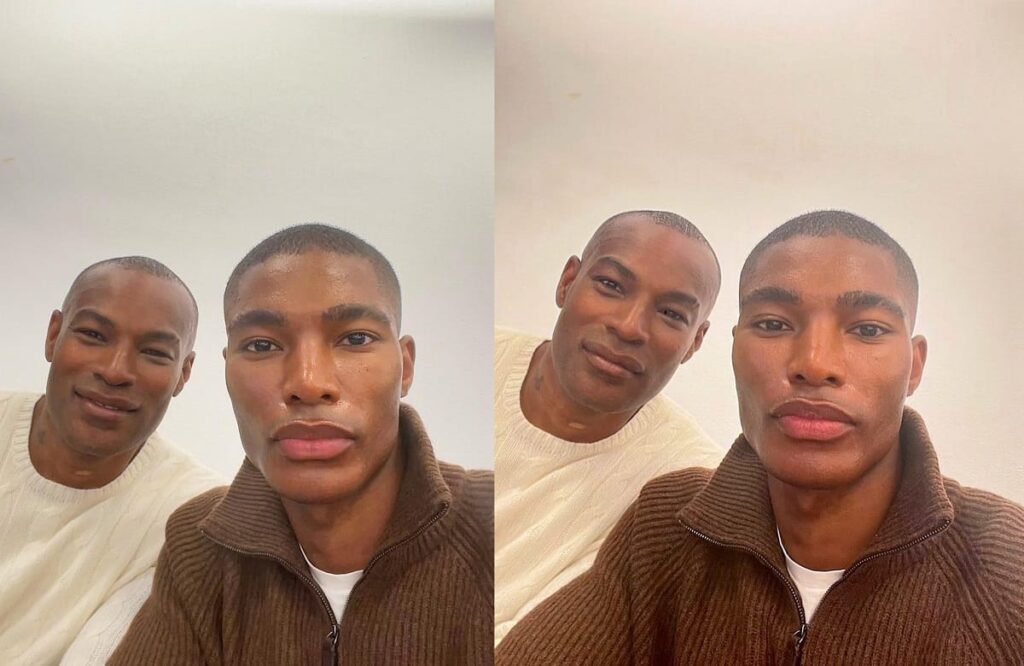 IMG model Niyo Malik has sent his followers on social media gushing with love after he shared a gorgeous photo of himself and male supermodel Tyson Beckford.
Malik's resemblance to Beckford has been a hot topic of discussion in the fashion circle before now, so seeing the two together in one photo caused a good deal of excitement.
There was once a hilarious social media comment that Tyson Beckford, 51, is the father of New Orleans-born model Niyo Malik.
While that is obviously a lie, the two have been linked together in several discusions in the industry and it is clear to see that Malik looks up to Beckford who is without an iota of doubt one of the most successful male models of his time.