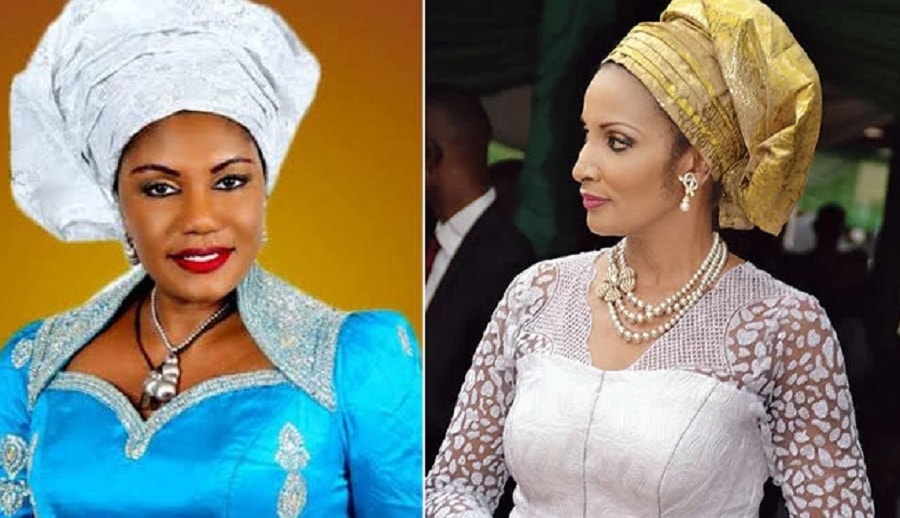 Some drama ensued at the swearing-in ceremony of Anambra's new governor Professor Charles Chukwuma Soludo on the morning of Thursday, March 17, 2022, when Ojukwu's wife, Iyom Bianca Odumegwu-Ojukwu, slapped the outgoing First Lady, Mrs Ebelechukwu Obiano.
Why Bianca Ojukwu slapped Obiano's wife?
A source told DNB Stories Africa:
This is what happened. Obiano's wife, Mrs Ebelechukwu Obiano a.k.a Osodieme came late to the occasion and was going round to greet the dignitaries. On getting to where Ojukwu's wife, Iyom Bianca Odumegwu Ojukwu, was sitting, she whispered to her: "Bianca, so you are here, I thought you said you will never attend any APGA event again." That was when Bianca immediately stood up and gave her a dirty slap and pulled off her wig. Obiano's wife started calling Bianca "ashawo".
Watch the video below: