Who is Dr Abasi Ene-Obong?
Dr Abasi Ene-Obong is a Nigerian-born healthcare professional and entrepreneur who is also popular for being the husband of Nollywood actress Ini Dima-Okojie.
Abasi Ene-Obong is the founder and CEO of a health technology and genomics company called 54gene. Dr Abasi Ene-Obong is not a licensed medical doctor but he holds a PhD degree in Cancer Biology from the University of London, effectively earning himself a "Dr" title.
His other degrees include a Master's in Human Molecular Genetics from the Imperial College London and another Master's in Business Management from the Claremont Colleges, California.
Wiki Abasi Ene-Obong Wiki Profile
Full Name
Abasi Ene-Obong
Age
35 (Reported)
Birthday
1987 (Reported)
Gender
Male
State of origin
Cross River State
Parents
Unknown
Height
5″11
Marital Status
Married
Tribe
Calabar
Career
Healthcare professional,
Businessman
Net Worth
$2 million (est.)
Instagram
@abasieneobong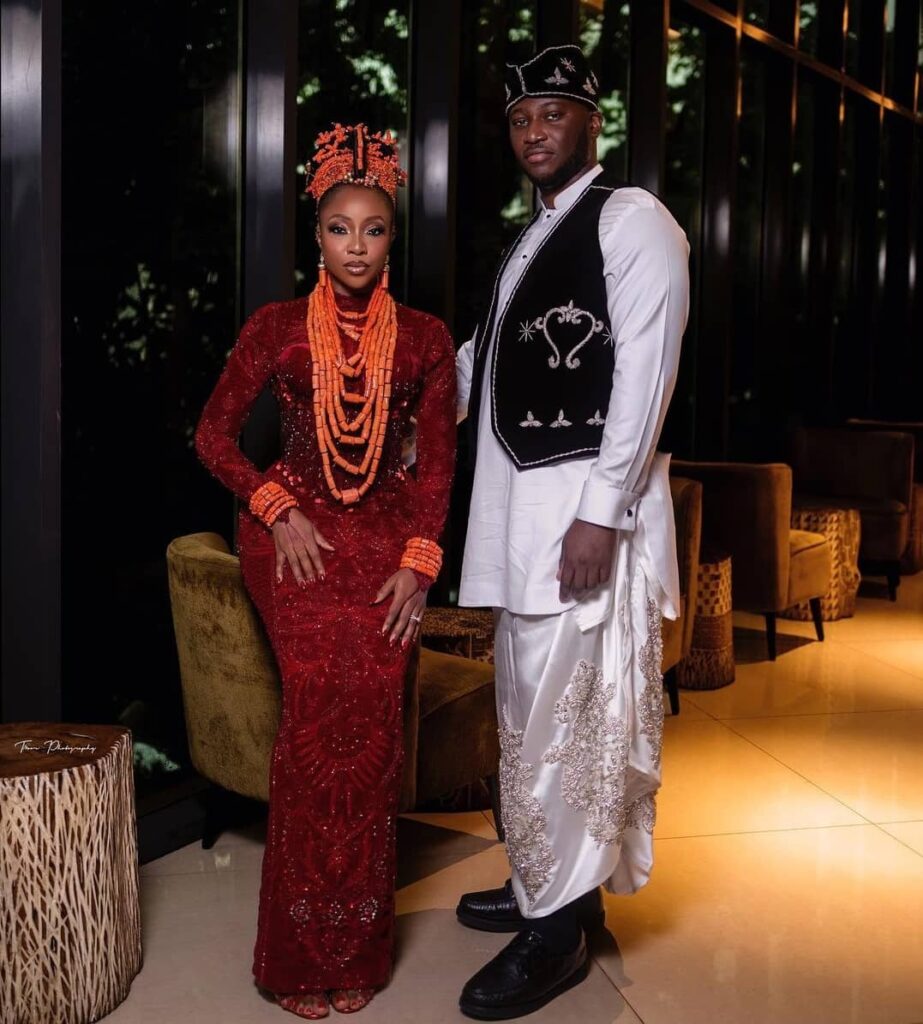 How Dr Abasi Ene-Obong and Ini Dima-Okojie
Abasi Ene-Obong and his wife, actress Ini Dima-Okojie met in 2019 via Instagram. The actress has shared the interesting event that led to their meeting. Sometime in 2019, she was ranting on Instagram about not being able to find her favourite brand of chocolate (Maltesers) in Lagos.
That same day, she got a message from a guy in London sending her a bag full of Maltesers. The guy would later turn out to be Dr Abasi Ene-Obong. They later met in person and kickstarted a romantic relationship shortly after.
They got engaged in July 2021 and wedded on May 20, 2022.
Dr Abasi Ene-Obong children
As of the time of publishing this post, Abasi Ene-Obong and his new wife, actress Ini Dima-Okojie are yet to have children.
Dr Abasi Ene-Obong net worth
According to verifiable sources, Dr Abasi Ene-Obong has an estimated net worth of over $2 million. His company 54gene raised a whopping $25 million in investor funding in 2021, bringing their total funding since 2019 to $45 million.
Dr Abasi Ene-Obong founded 54gene in 2019. That same year, the company was named in Time Magazine's list of 12 innovations that would change healthcare and medicine in the 2020s.
Dr Abasi Ene-Obong former wife
According to new information gathered by DNB Stories Africa, Ini Dima-Okojie's husband, Dr Abasi Ene-Obong was previously married to a woman whose identity is yet to be identified and they share two children together.
Dr Abasi Ene-Obong confirmed reports of his previous marriage in a lengthy post he made on Instagram in early May. He later deleted the post after it was met with unfavourable comments. According to what Dr Abasi Ene-Obong revealed, he was 26 years old when he married his first wife. The marriage lasted for 8 years before it crashed and they had two children together.
There are also subtle speculations that Dr Abasi Ene-Obong and actress Wofai Fada dated in the past, but there is no real confirmation of this except photos of them hanging out together sometime in 2017.