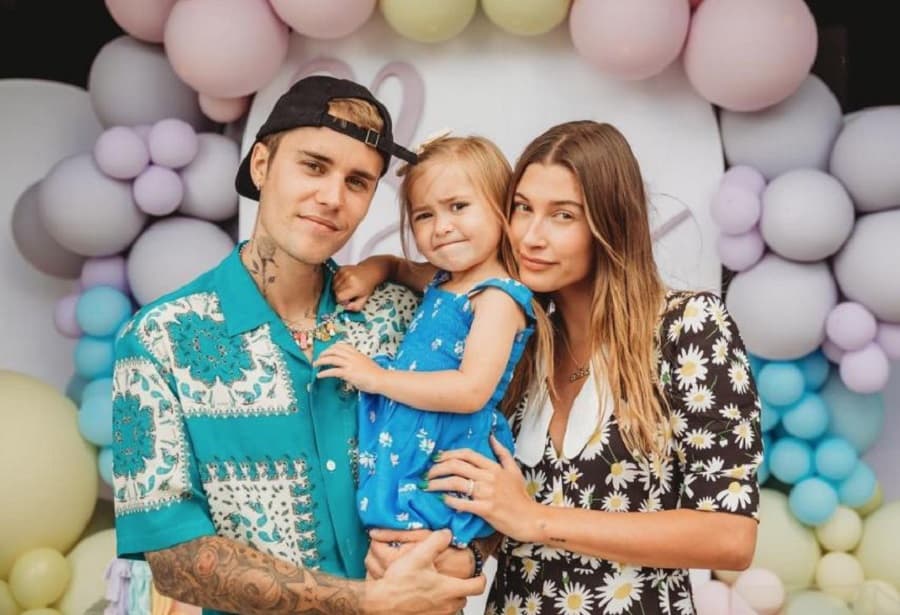 Who is Justin Bieber?
Justin Bieber is a Canadian singer, songwriter, and record producer. He is widely recognized as a talented singer who has played a major role in modern-day music with hit songs like "Baby", "Ghost", "Sorry", "Love Yourself" and several others.
Justin Bieber's full name is Justin Drew Bieber. He was born on March 1, 1994, in London, Ontario, Canada. He is 28 years old as of June 2022. Justin Bieber is the son of Jeremy Jack Bieber (father) and Pattie Mallette (mother). According to reports, his parents were never married. Initially, Justin was raised by his maternal grandmother and step-grandfather, Diane and Bruce Mallette.
Through his father, Justin has four younger half-siblings. They include Jaxon Bieber, Jazmyn Bieber, Allie Bieber, and Bay Bieber. According to reports, his father Jeremy Jack Bieber remarried in 2018 to his girlfriend, Chelsey Bieber after calling it quits with his ex-wife Erin Wagner in 2014.
Justin Bieber's marriage and wedding
As of the time of publishing this article, Justin Bieber is legally married to his then ex-girlfriend, Hailey Bieber. According to reports sighted by DNB Stories Africa, the couple obtained their marriage certificate at a New York City courthouse on September 13, 2018, but officially tied the knot on September 30, 2019.
About Justin Bieber's current wife – Hailey Bieber
Hailey Bieber is the legally wedded wife of Justin Bieber. She is an American model, media personality, TV host, and socialite. Hailey Bieber's full name is Hailey Rhode Bieber (née Baldwin). She was born on November 22, 1996, in Tucson, Arizona, United States. She is 25 years old as of June 2022. Hailey is the daughter of American actor, Stephen Baldwin. Her mother is the famous Brazilian graphic designer, Kennya Baldwin (née Deodato). According to reports, Hailey Bieber was named after Halley's comet, a short-period comet that's visible from Earth every 75-76 years.
As a model, Hailey Bieber has worked with top modelling agencies including Ford Models and has also appeared in magazines such as Tatler, LOVE, V and i-D, Vogue, Jalousie, L'official, and many others. As a TV host, Hailey has hosted a segment of the 2015 MTV Europe Music Awards in Milan, Italy. Furthermore, Hailey Bieber has also collaborated with a clothing brand called "The Daily Edited" to promote a handbag capsule collection tagged "theHAILEYedited".
About Justin Bieber's and Hailey Bieber's relationship
Justin Bieber and Hailey first met in 2009 after being introduced by Hailey's father, Stephen Baldwin. But they didn't start dating until 2015 when rumours of their relationship broke on the internet. In 2016, Justin Bieber reflected on his love for Hailey and revealed that he wasn't going to take the next step and rush the relationship because he fears he might ruin it. That same year, Hailey confirmed they were dating but weren't an exclusive couple.
Still, in 2016, Justin Bieber unfollowed Hailey on Instagram amid speculations that he was jealous of Hailey's friendship with Canadian rapper, Drake. Two years later, the couple rekindled their love and were spotted at a church conference in Miami. They were also spotted on many occasions until they reportedly got engaged in the Bahamas in July 2018.
In September 2018, the couple were spotted at a New York City courthouse to obtain a marriage license and everyone assumed they were married already. But then, Hailey came out to clear the air, revealing that she wasn't married yet. She later deleted the tweet.
In January 2019, the couple allegedly set out a few dates for their official wedding ceremony which was later fixed for February 28 that same year. It was reported that they had already started making plans for their wedding when Justin started receiving treatment for depression as a result of being stalked by fans and cameras always in his face.
Unfortunately, their religious wedding ceremony was moved to a later date to enable Justin to focus on his mental health. According to reports sighted by DNB Stories Africa, the couple officially got married on September 30, 2019, in a full-on wedding ceremony in Bluffton, South Carolina, United States.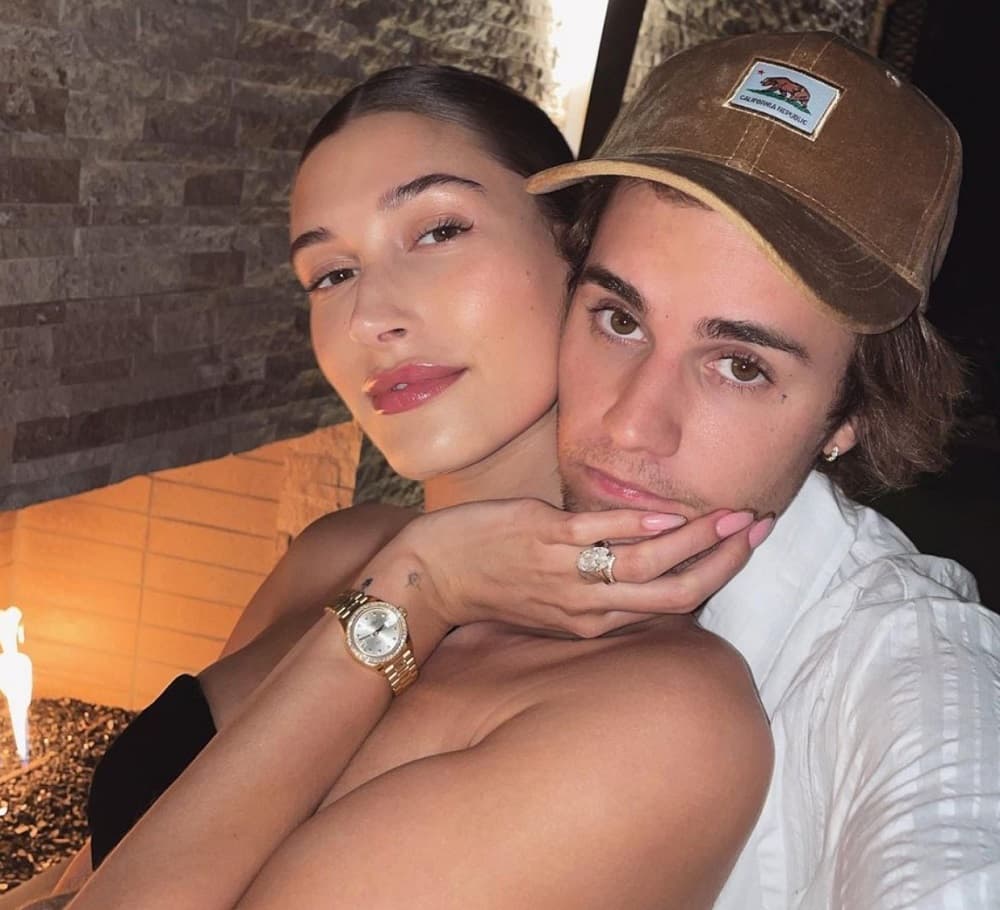 List of Justin Bieber's past girlfriends and rumoured relationships
Before his marriage to Hailey, Justin Bieber has reportedly dated or romantically linked with around 15 women. Here is a list of all Justin Bieber's past girlfriends and hookups:
Selena Gomez
Sofia Richie
Paola Paulin
Caitlin Beadles
Miranda Kerr
Kourtney Kardashian
Miley Cyrus
Kendall Jenner
Nicola Peltz
Jayde Pierce
Jessica Jarell
Barbara Palvin
Adrianna Lima
Ashley Moore
Chantel Jeffries
Justin Bieber and Selena Gomez's relationship
Justin Bieber's relationship with Selena Gomez is regarded as one of his most talked-about relationships. The two were seen for the first time on a date in Philadelphia in December 2010. At that time, they had completely denied their relationship, referring to each other as best friends.
In 2011, they were spotted at the Vanity Fair's Oscars Party, making their first red-carpet appearance as a couple. In 2012, they had their first break-up, following stories of trust issues, pregnancy rumours and so on. In April 2013, Selena Gomez released her hit single titled "Come And Get It", and fans insisted the lyrics were about Justin. The two later got back together but officially called it quits in November 2014. Gomez released another hit single "The Heart Wants What It Wants" which she confirmed the lyrics were about Justin Bieber.
Recently, Selena Gomez shared a controversial video on TikTok of a beauty tutorial that Hailey uploaded online. Fans immediately interpreted that the video was a mockery of Hailey, and as a result of this, Selena Gomez received heavy backlash from fans. The singer was forced to apologize and despite the apology, she hasn't deleted the post.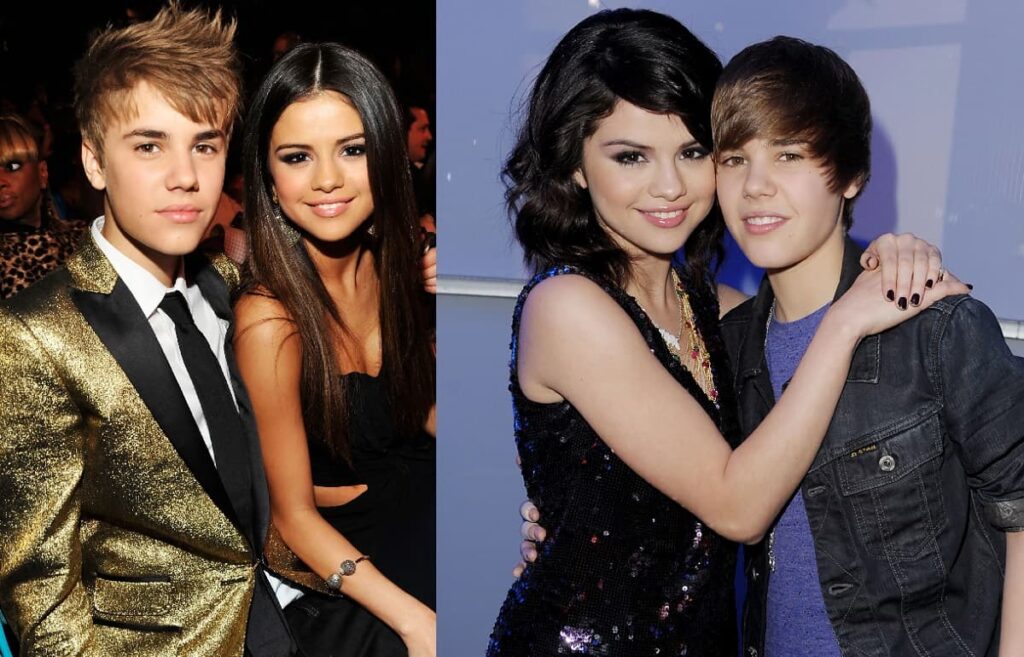 Justin Bieber and Sofia Richie's Relationship
Justin Bieber and American model Sofia Richie's relationship made headlines in August 2016 after the two were seen showcasing their love all over social media. However, their relationship was short-lived but it caused some tension with Selena Gomez who got involved in a heated online debate with fans, prompting Justin to deactivate his Instagram account.
Justin Bieber and Miley Cyrus' relationship
Justin Bieber and Miley Cyrus have been friends for a long time but were never romantically involved, according to reports. Miley Cyrus described their relationship in 2015 as a "very playful relationship".
Justin Bieber and Kendall Jenner's relationship
Justin Bieber and Kendall Jenner were good friends but rumours surfaced in 2015 that the two had something romantic going on. However, the stories of their affair never rose above these speculations. Jenner also denied being romantically involved with Bieber, maintaining they were only friends.
Justin Bieber and Kourtney Kardashian's relationship
Reports emerged in 2015 that the older Kardashian sister, Kourtney, has been "hooking up" with Justin Bieber who was 21 years old at the time. Kourtney was around 36 years old then and the alleged relationship raised some eyebrows. According to the reports, the relationship happened after Kourtney's split from Scott Disick. Kourtney Kardashian later told Ellen DeGeneres that she and Bieber were just friends.
Justin Bieber's children
As of the time of publishing this article (June 2022), Justin Bieber is yet to have a child.
However, in April 2019 the singer pulled a pregnancy prank on his fans for April Fool's day. He posted a picture of Hailey surrounded by medical professionals in what appeared to be a doctor's office. He later added a post of a puppy photoshopped into the ultrasound and he captioned it "April fool".
Unfortunately, the prank did not go well with his fans as he was slammed for being insensitive to people who can't have children. The singer later apologized, stating that he never meant for anyone to be hurt by a prank.
Justin Bieber's Ramsay Hunt Syndrome diagnosis
Justin Bieber announced on June 10, 2022, that he has been diagnosed with a rare neurological condition called Ramsay Hunt Syndrome (RHS) which causes facial paralysis. The singer postponed his North American tour due to the illness.