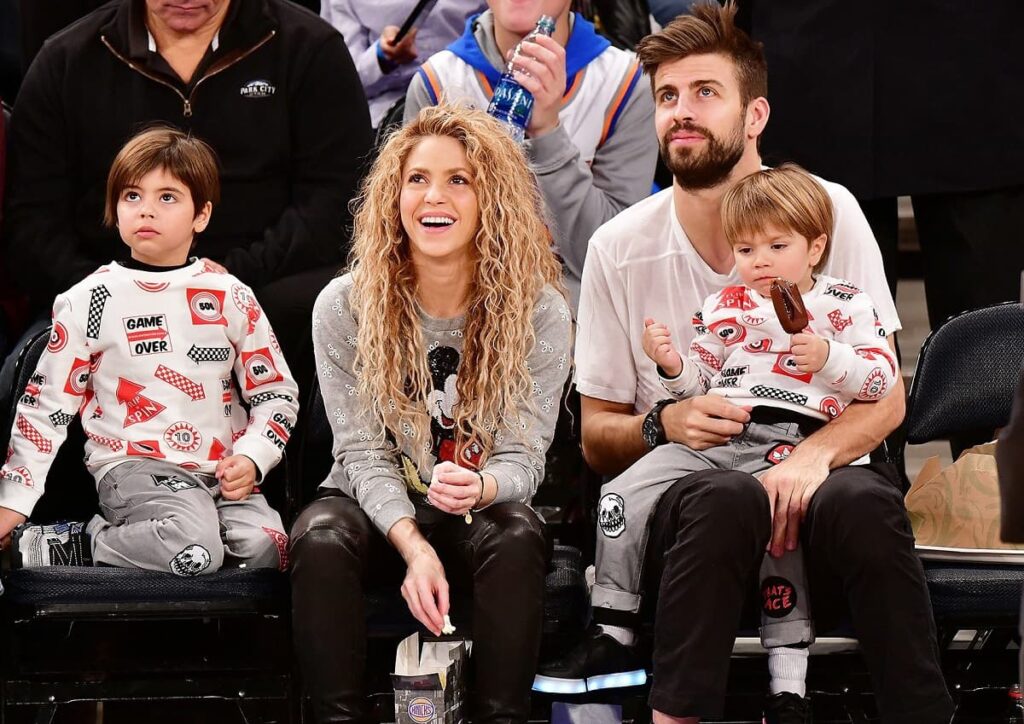 Who is Shakira?
Shakira is an award-winning Colombian singer and songwriter. She is often referred to as the"Queen of Latin Music" and is well-known for her musical versatility. She is popularly known for her hit songs like "Hips Don't Lie", "Beautiful Liar" and "Chantaje". Shakira has collaborated with acts like Wyclef Jean, Beyoncé and Maluma in some of her works.
Shakira's full name is Shakira Isabel Mebarak Ripoll. She was born on February 2, 1977, in Barranquilla, Colombia to her parents: William Mebarak Chadid and Nidia Ripoll Torrado. As of June 2022, Shakira is 45 years old.
About Shakira's parents
Shakira's father, William Mebarak Chadid was born on September 6, 1931, and is currently 90 years old. William Mebarak Chadid is of Lebanese descent. He is an author of several publications including Shakira's biography. He has a very good relationship with his daughter. He was first married to Lucila Mebarak before marrying Shakira's mother, Nidia Ripoll Torrado. In 2018, Shakira posted a video of her singing a duet with her father.
She captioned it:
"87 years old. So nice, daddy."
Shakira's mother, Nidia del Carmen Ripoll Torrado is a native Colombian woman. Nidia Ripoll Torrado is a homemaker.
About Shakira's siblings
Shakira is an only child. However, she has several step-siblings from her father's first marriage to Lucila Mebarak. Tonino Mebarak is her stepbrother and official road manager for her tours. Her other half-siblings include Alberto Mebarak, a lawyer; Edward Mebarak, an engineer; Antonio Mebarak, an entrepreneur; Robin Mebarak; Moises Mebarak; Patricia Mebarak, a teacher Lucy Mebarak, a surgeon and Ana Mebarak.
About Shakira's marriage and wedding
As of June 2022, Latin singer Shakira has never been married and does not have a husband. Shakira has been in a long-term relationship with Spanish footballer, Gerard Piqué, for over 10 years (since 2011) but the two are not officially married. Due to their "long-term relationship", Shakira and Gerard Piqué are often assumed to be married and Gerard Piqué is sometimes wrongly quoted as "Shakira's husband" in reports.
Before Piqué, Shakira was also in a long-term relationship with Argentine lawyer Antonio de la Rúa. Shakira has stated that she does not wish to get married. In a 2014 interview with Latina Magazine, she said:
"I don't find marriage a necessary step in a couple's life."
In another interview with 60 Minutes, Shakira said:
"To tell you the truth, marriage scares the shit out of me. I don't want him to see me as the wife. I'd rather he see me as his girlfriend. His lover, his girlfriend. I wanna keep him on his toes. I want him to think anything is possible depending on behaviour."
List of men Shakira has dated
Osvaldo Ríos.
Antonio de la Rúa.
Gerard Piqué.
About Shakira's relationship with Osvaldo Ríos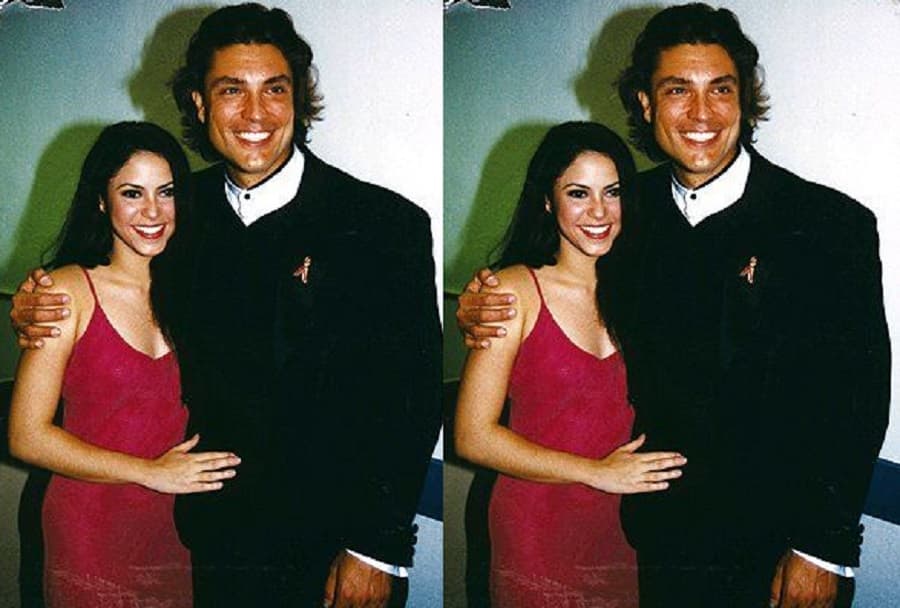 Shakira dated Puerto Rican actor Osvaldo Ríos in 1997. Their relationship lasted eight months. Their relationship was controversial because while Shakira was 20 years old at the time, Osvaldo Ríos was 37. In a tell-all chat with Tony Costa, Osvaldo Ríos revealed that he and Shakira had plans of getting married. He added that they had even looked at a house together. The Puerto Rican actor stated that ending their relationship was the best course of action because Shakira needed to "fly."
He said:
"She had to fly. It was the best thing that happened to her, not to continue with me. She had a whole world to live, when you love someone, it is better to set them free. It is the best proof of love that you can give."
Shakira dedicated a song from her album, "Dónde Están los Ladrones?" to Osvaldo Ríos.
About Shakira's relationship with Antonio de la Rúa
Antonio de la Rúa Pertine is a lawyer. He is the son of late Argentinian President Fernando de la Rúa. Antonio de la Rúa and Shakira were together for almost 11 years before going their separate ways. Antonio de la Rúa was featured in the music video of Shakira's hit song, "Underneath Your Clothes."
They began their relationship in the year 2000 and then called it quits in August 2010. Shakira initially stated in a statement posted on her website that her separation from Antonio de la Rúa was temporary.
In her words:
"Since August 2010, we made a mutual decision to take time apart from our romantic relationship. We view this period of separation as temporary and as a time of individual growth as we continue to be partners in our business and professional lives."
However, the temporary separation eventually became permanent. In the years following their breakup, things got a bit messy as Antonio de la Rúa served Shakira with a lawsuit. He alleged that he spent more than six years "building the Shakira brand into one of the most valuable popstar brands in the industry." Antonio de la Rúa sued Shakira for a whopping sum of 100 million dollars. He filed the lawsuits in New York, California and Switzerland, all of which were dropped by August 2013.
In response to the lawsuits, Shakira expressed her gratitude to the courts that dismissed the case. She said:
"I am very grateful that the courts are not allowing these groundless lawsuits to proceed. I hope this embarrassment will now come to an end."
After the failed lawsuit, Shakira also faced cheating rumours. There were speculations that she cheated on Antonio de la Rúa with Gerard Piqué. However, Shakira later came out to say that she and Antonio de la Rúa had broken up sometime before announcing their split. She added that even after the announcement, she was only friends with Gerard Piqué. It is doubtful that Antonio de la Rúa is friends with Shakira but things seem to have died down between the two ex-lovers.
About Shakira's relationship with Gerard Piqué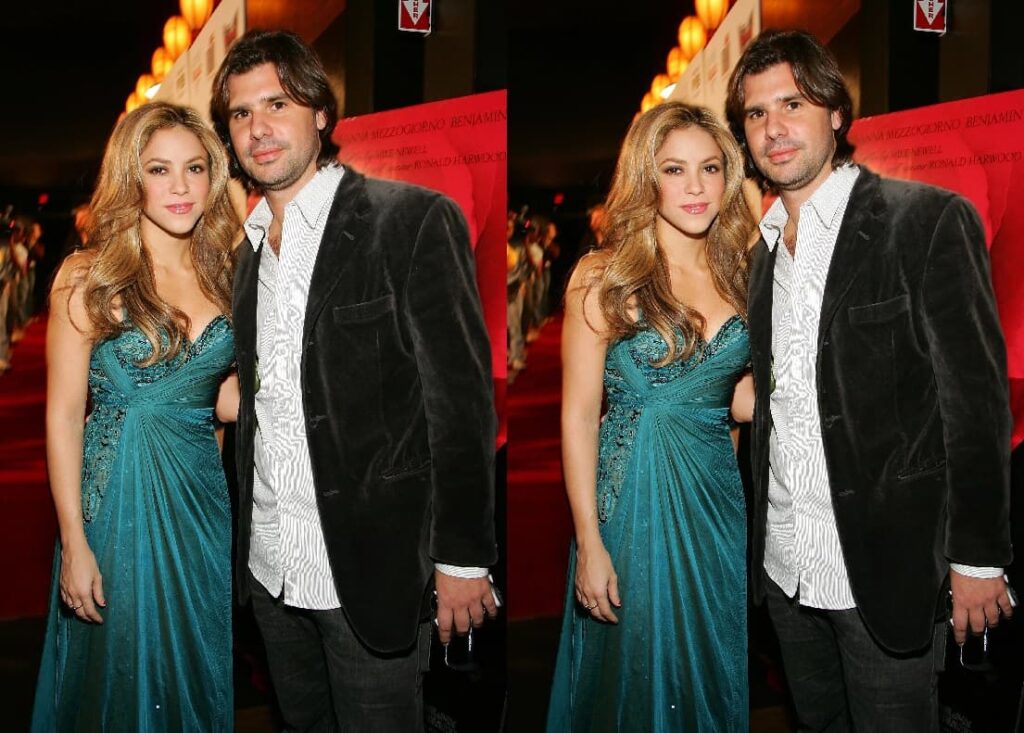 Gerard Piqué is a Spanish football player. He plays for FC Barcelona. Gerard Piqué and Shakira met in June 2010 when Shakira was filming the music video for "Waka Waka (This Time for Africa)." Gerard Piqué said that their friendship started when they were in South Africa and he wrote to her, asking about the weather. Their relationship was confirmed when Piqué joined Shakira onstage in May 2011, at her concert in Spain. They were later seen backstage, kissing. Shakira revealed her pregnancy in September 2013. The couple welcomed their first child, Milan Piqué Mebarak in January 2013.
Shakira spoke about her relationship with Gerard Piqué in a 2014 interview with Glamour:
"We already have what's essential. We have a union, a love for each other and a baby. I think that those aspects of our relationship are already established and marriage isn't going to change that. But if I'm ever going to get married, he's the one."
In January 2015, the couple welcomed their second son, Sasha Piqué Mebarak. Shakira dedicated the single, "Me Enamoré" which means, "I fell in love" to her love story with Gerard Piqué. Shakira also shares a birthday with her beau.
In 2013, Shakira told Elle:
"I was not feeling the love I was supposed to be. I started to think that there was no God. And suddenly, I met Gerard and the sun comes out ."
Shakira and Gerard Piqué's separation
Shakira's relationship with Gerard Piqué seems to be troubled at the moment and there are growing reports that the couple is headed for a split. According to reports, Piqué is now living in his Muntaner bachelor house in Barcelona. According to information gathered by DNB Stories Africa, the reason for the separation is allegedly because Shakira caught Piqué with another woman. Some reports also suggest that Piqué's partying is out of control and Shakira is no longer okay with it.
Shakira's recent hit song with Rauw Alejandro "Te Felicito" is a heartbreak song with lyrics:
"My eyes are red from crying so much for you; and now, it turns out that you are sorry; it sounds sincere but I know that you lie: I congratulate you, how well you act."
There is speculation that the lyrics to the song are a reference to her tumultuous relationship with Gerard Piqué.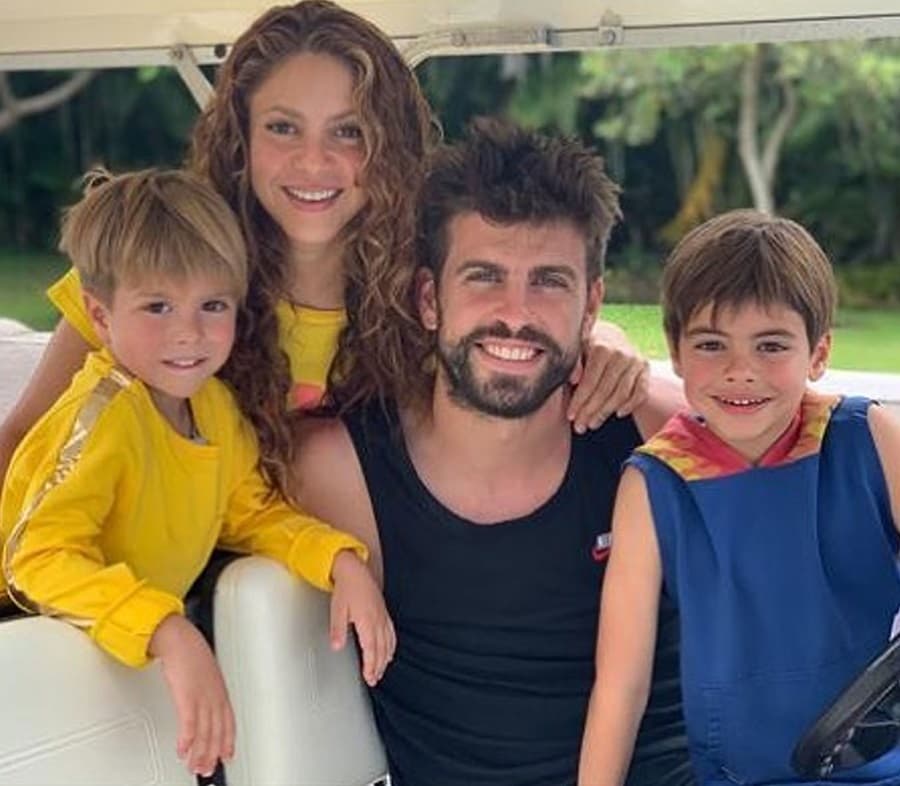 About Shakira's children
As of June 2022, Shakira has two sons from her 11-year relationship with Gerard Piqué. The boys are named Milan Piqué Mebarak and Sasha Piqué Mebarak.
Speaking about her children, Shakira said:
"I used to be the centre of my world and now, I am only a satellite of my children. It's the hardest job I've ever had."
1. Milan Piqué Mebarak: Milan Piqué Mebarak is the oldest son of Shakira and Gerard Piqué. His name, "Milan" stands for "dear, gracious and loving" in Slavic; in Ancient Roman, "eager and laborious", and in Sanskrit, "unification". Milan Piqué Mebarak appeared in the music video for the second theme song of the 2014 FIFA World Cup official album, "La La La (Brazil 2014)". He was born on January 22, 2013. As of June 2022, Milan Piqué Mebarak is 9 years old.
2. Sasha Piqué Mebarak: Sasha Piqué Mebarak is Shakira and Gerard Piqué's second son. He was born on January 29, 2015. As of June 2022, Sasha Piqué Mebarak is 7 years old. His name, "Sasha" is of Greek and Russian origin and it means "defender of mankind" and "warrior."