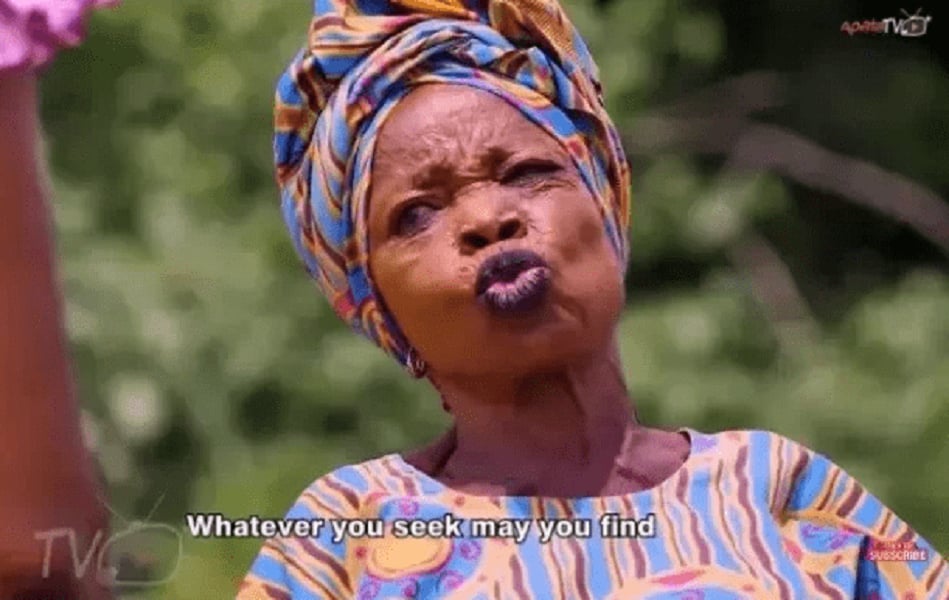 Who is Iya Gbonkan?
Iya Gbonkan is a veteran Yoruba actress and movie producer. She is well known for playing the role of a witch in most Yoruba movies.
Iya Gbonkan's early life and childhood
Iya Gbonkan's real name is Margaret "Mojoyinola" Bamidele Olayinka. She was born on September 14, 1958, and originally hails from Otu, Itesiwaju Local Government in Oyo State. She is 64 years old as of June 2022. Iya Gbonkan's father was a trader in Ibadan, and according to reports, she is the only child her mother had for her father.
The 64-year-old actress didn't have the best childhood experience as she was severely maltreated by her father's relations which prompted her to flee from her hometown to Ibadan where she worked as a housemaid with the knowledge of her father.
Iya Gbonkan's wiki profile
| | |
| --- | --- |
| Real name | Margaret "Mojoyoniola" Bamidele Olayinka |
| Stage name | Iya Gbonkan |
| Date of birth | September 14, 1958 |
| Age | 64 years old |
| State of origin | Oyo State |
| Marital status | widowed |
| Career | Actress, producer |
| Tribe | Yoruba |
| Alma mater | N/A |
| Instagram | N/A |
How Iya Gbonkan started her career
Iya Gbonkan has always had a passion for acting right from a tender age. However, she began to pursue her dreams and finally made up her mind to join the Yoruba movie industry in adulthood. Upon her entry into acting, she initially featured in minor roles but later got to feature in more prominent supporting roles. As she progressed in the industry, Iya Gbonkan eventually discovered she has a natural talent for portraying the role of a wicked mother or witch in movies. Iya Gbonkan plays her witch roles so well that her name is often associated with dangerous witchcraft in the media.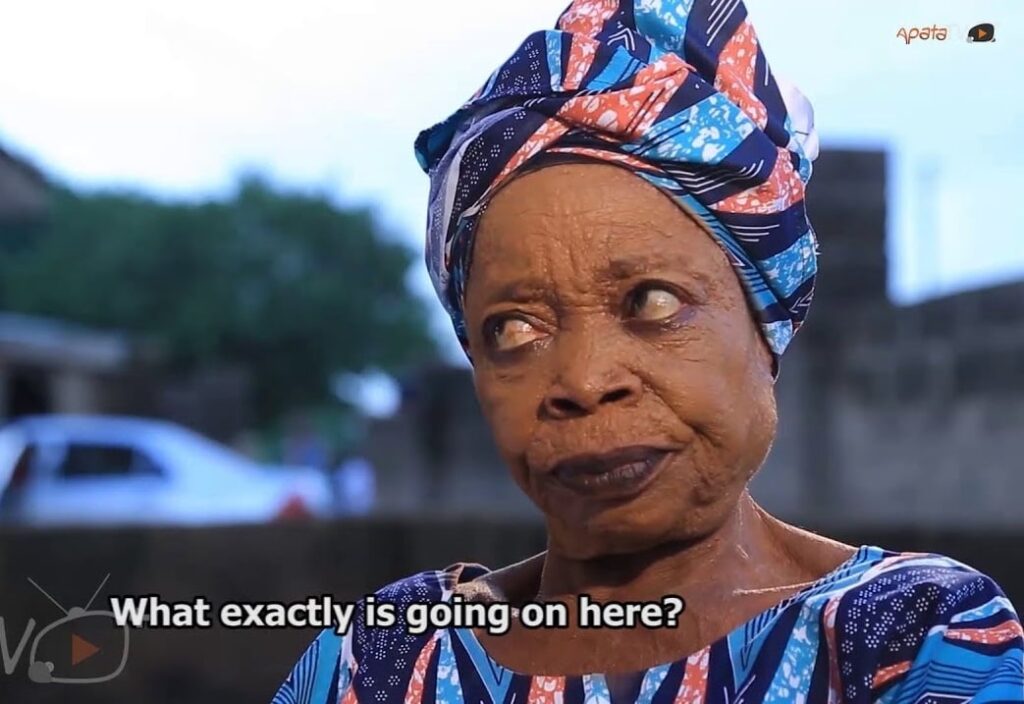 Iya Gbonkan started her journey in the Yoruba movie industry in the early 70s after featuring in the legendary "Ifa Olokun" TV series which was directed by Pa Yemi Elebu'bon. After that, she undertook her first performing arts training under the mentorship of Duro Ladipo and the performances were mainly delivered on stage.
She rose to stardom by playing the role of a witch in the scary but "true-life" movies "Koto Orun" and "Koto Aiye" which were directed by the Late Alhaji Ajileye who passed away on October 11, 2006. The movie is popular for its demonic and occultic themes.
How Iya Gbonkan got her name
Iya Gbonkan got her stage name from one of her most popular movies where she acted as the leader of the occult and a wicked mother who fed on the blood of her children. It was as a result of her excellent interpretation of the role that she was nicknamed "Iya Gbonkan".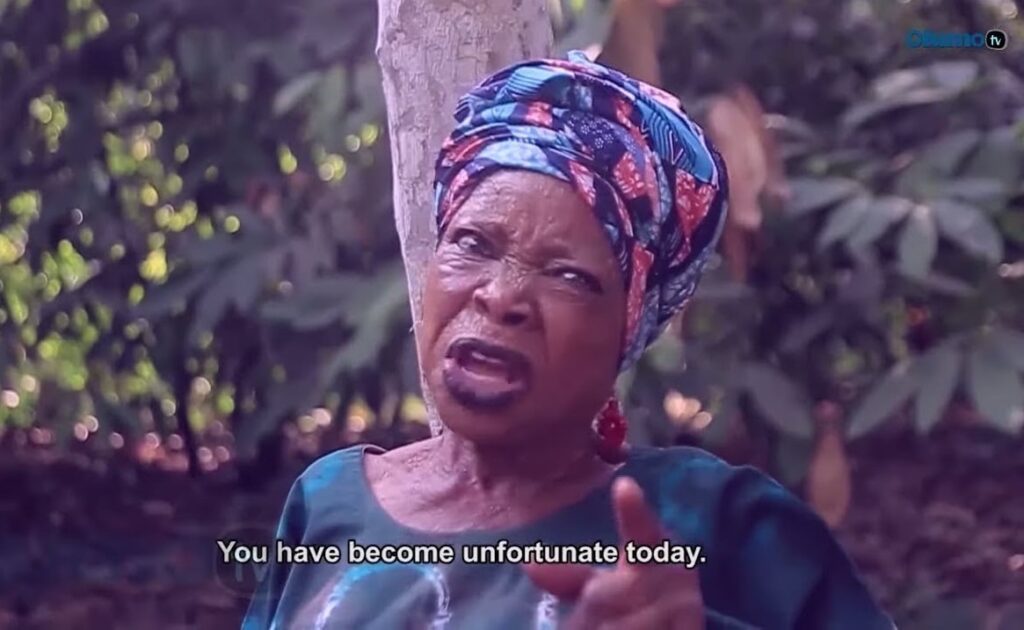 Iya Gbonkan's marriage and wedding
According to reports sighted by DNB Stories Africa, Iya Gbonkan was married to Duru Ladipo's younger brother, who also happened to be a teacher. The two met during a stage performance in Ibadan. Complete details of Iya Gbonkan's husband are not unknown, however, the actress revealed in an interview that her husband is late.
Iya Gbonkan's children
According to reports sighted by DNB Stories Africa, Iya Gbonkan is a proud mother of two children – a boy and a girl. The actress revealed this in an interview but left out details of the children. It is, however, known that Iya Gbonkan's children are all grownups.
Is Iya Gbonkan a witch?
There is no single evidence to suggest that Iya Gbonkan is a witch in real life. The veteran actress is simply blessed with the gift of acting and creative interpretation of roles. Due to her realistic portrayal of a witch in her movies, her face is often associated with witchcraft in the media and some of her fans, both children and adults, have remarked having bad dreams and nightmares after watching her movies.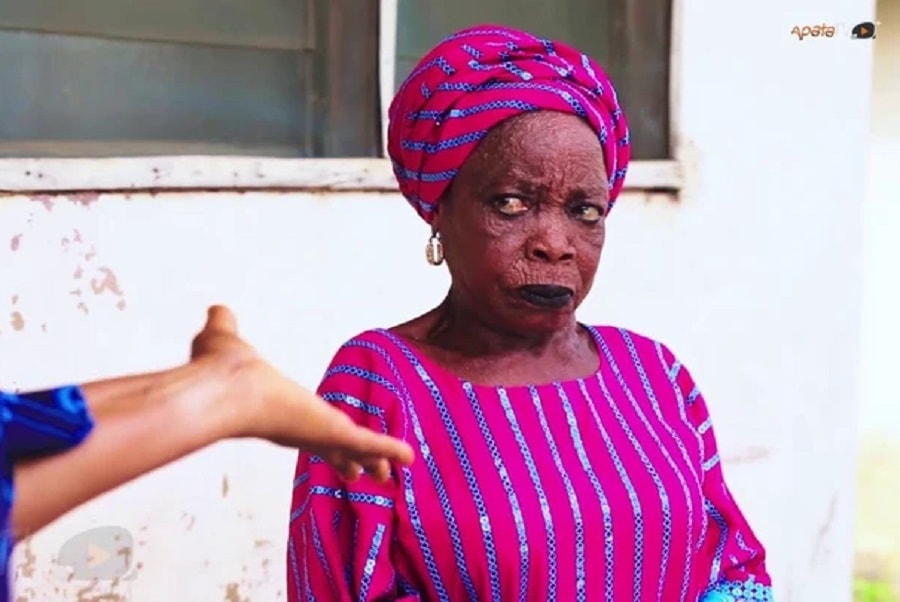 Her role as a witch in many Yoruba movies has not only brought her fame but has also given her some negative experiences, one of which is many people thinking she is a witch in real life. The actress revealed that while shooting the movie "Koto Orun", she was confronted with different challenges and after about 5 days of production, she was attacked by "evil spirits" who flogged her mercilessly in her dream.
According to her, she was asked how she got to know how witches behave and was persuaded to join their coven. She further revealed she told them she wasn't interested, and even though they insisted, she dealt with them.