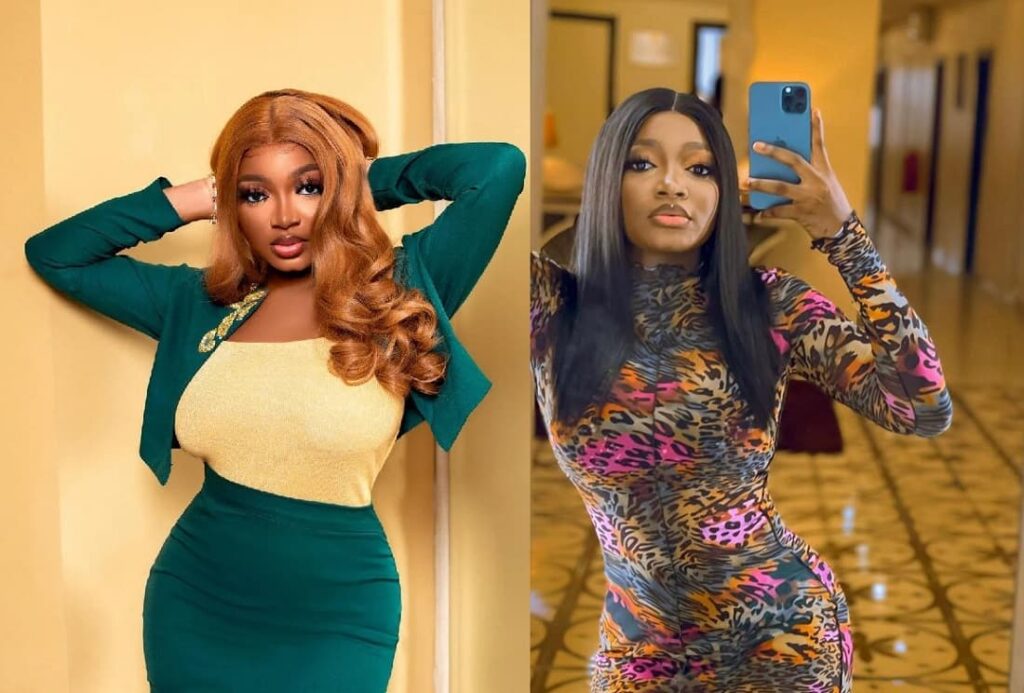 Who is Papaya Ex?
Papaya Ex is a popular social media influencer, YouTuber, and actress. She is known for her controversial posts on social media. Papaya Ex is often referred to by her fans as "Abike Arab Money" and "Big Paps".
Papaya Ex's full name is Abike Halima Raheem. There is a conflict regarding her exact age. While some reports say she was born on January 9, 1994, and is 28 years old (as of 2022), other reports claim Papaya Ex was born on January 9, 2003, which makes her 19 years old as of June 2022.
Papaya Ex was born into the family of Mr Olalekan Raheem (father) and Muti Oyo (mother) as the first born of two children. According to reports, her father is based in Ibadan, while her mother is one of the biggest Aso Ebi vendors in Oyo State. Papaya Ex has only one sister named Aisha Yomidun Raheem, popularly known as Yomidun who is also a social media influencer. Papaya Ex also revealed that she is from a royal home and that the late Alaafin of Oyo is her grandfather.
Papaya Ex's age
There are conflicting reports concerning Papaya Ex's true age. The social media influencer has stated she was born on January 9, 1994, making her 28 years old as of June 2022. However, another report emerged claiming Papaya Ex was born on January 9, 2003, which makes her 19 years old as of June 2022. The authenticity of this new report has not been confirmed and Papaya Ex has not reacted to it.
Papaya Ex's Education
Papaya Ex had her primary and secondary education in Lagos State. Some reports claim that she is a student of the prestigious University of Lagos, Akoka, but DNB Stories Africa could not independently verify the information.
Papaya Ex's wiki profile
Full name
Abike Halima Raheem
Nicknames
Papaya Ex,
Big Paps,
Abike Arab Money
State of origin
Oyo State
Date of birth
Jan 9, 1994
Age
28 years old (conflicted)
Marital status
Unmarried
Career
Social media influencer,
YouTuber, Actress
Height
5″3
Alma mater
University of Lagos (alleged)
Instagram
@papaya_ex
Papaya Ex's marriage and wedding
As of June 2022, Papaya Ex is not married and does not have a husband. However, she has been at the centre of several relationship rumours and drama. She has also been accused of dating rich married men. Recently, Papaya Ex came under fire after being called out by a popular blogger who claimed she is in a relationship with a guy named Leggy, who is reported to be married with a child.
About Papaya Ex and her alleged boyfriend – Leggy
Leggy is the alleged boyfriend of Papaya Ex who, according to online reports, has been the one sponsoring her luxurious lifestyle. Reports also claim that Leggy is an ex-student of the Federal University of Agriculture, Abeokuta (FUNAAB), and is an alleged fraudster (Yahoo boy) who has been wanted by the EFCC for a long time for scamming people on Telegram. Reports say fraud is his main source of wealth.
Additional reports claim that the said Leggy was almost arrested by the EFCC at one point, but he managed to escape from Abeokuta to Lagos alongside his wife and kid.
According to reports sighted by DNB Stories Africa, a video of Papaya Ex being confronted by the supposed wife of her alleged boyfriend, Leggy, recently surfaced online and was making the rounds on social media. The lady also confronted her husband for cheating on her with Papaya Ex who he had always called a prostitute and claimed he is not dating.
However, in an Instagram post shared by Leggy, the alleged fraudster debunked the rumours of being married, revealing that he and the lady everyone thinks is his wife dated when they were in school before they broke up, so that makes her his ex-girlfriend. He also debunked the rumours of dating Papaya Ex, adding that he is not responsible for her extravagant lifestyle and didn't buy her a car or a house. He also revealed that the viral video came as a shock to him because his ex-girlfriend came to plead with him to rekindle their relationship but he didn't agree.
Reacting to the rumours, Papaya Ex denied being involved with any married man who is sponsoring her lifestyle, maintaining that she only pays her bills through her "influencing work". She also added that she won't be pressured by any blog and that she is free to do whatever she wants.
Papaya Ex children
As of June 2022, Papaya Ex does not have any children. The social media influencer is not yet married and does not have a baby daddy.
Papaya Ex's controversial birthday photoshoot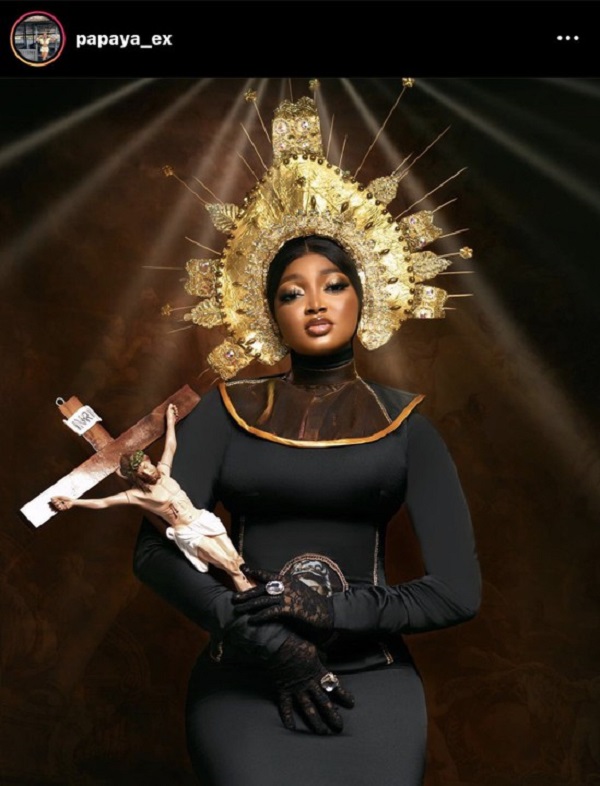 On January 9, 2022, which happens to be Papaya Ex's birthday, the social media influencer caused some outrage online after she posted a controversial photo of herself wearing a halo and holding a crucifix. Many people said the photo was a mockery of Jesus Christ. Others called the photo very distasteful and accused Papaya Ex of doing anything for clout.
Papaya Ex's sex tape
In February 2022, an alleged sex tape of Papaya Ex was released online and the video was widely circulated on the internet. In the video, a woman who looks like Papaya Ex was seen in the middle of an intimate romp with an unidentified male. Although many people said Papaya Ex is not the one in the video, others believed it was her.
Papaya Ex's fake birthday giveaway
In May 2022, Papaya Ex received heavy criticism from the media when she announced she was staging a giveaway to celebrate her one million followers on Instagram. She also added that she would be giving out a Lexus car, iPhones, and other prizes. As a result of this, many of her fans travelled from different parts of the country just to partake in the massive giveaways.
Unfortunately, when it was time to choose the car owner, Papaya Ex was blindfolded and eventually picked a fan called Precious. It was later revealed that the whole giveaway was a scam and that Precious was a close friend of Papaya Ex. It was also reported that Precious was one of the people who organized a surprise party for her and also the one handling her fans page.
Papaya Ex received heavy backlash from her fans who criticized her for deceiving them about the giveaway. Fans who travelled from far and wide threatened to unfollow her on social media and shun all her businesses.