Written by Daniel Nkado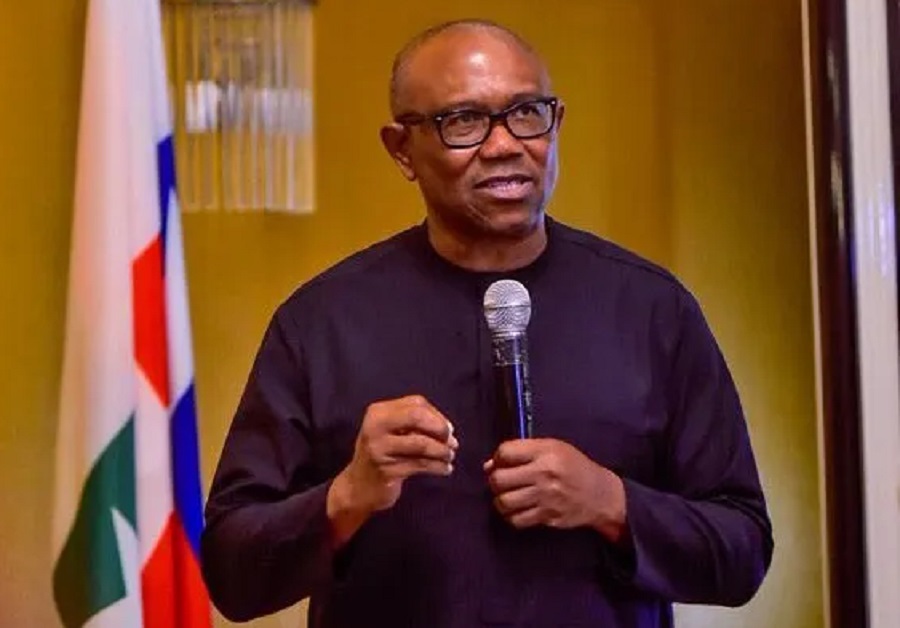 I was in Anambra when Obi was governor. The only bad thing said about him then was that he was stingy. I was younger then so I thought being stingy as a governor was a bad thing. If only all our leaders had borrowed a leaf from him and had become stingy as well. He was called stingy because he wasn't awarding bogus contracts and signing unnecessary checks. And people did not magically get enriched due to their personal relationship with him. All his friends thought he would automatically make them billionaires as soon as he became governor. Obi disappointed them, so he was called "stingy".
Peter Obi's strategy was different. He touched several areas of governance that were hitherto neglected. He built roads in communities that never imagined they could get roads. He paid owed allowances to government workers who were already in their 80s and 90s. Some of them had died. He rehabilitated dead science schools. In fact, some of the schools got university-grade laboratories. I recall some people calling it useless at that time, that secondary schools did not need such big labs. I guess they would rather have the funds diverted.
All schools in Anambra State got computers and OBI school buses, etc – education was sweet in Anambra under Obi. Every local government got a Microsoft Academy – this helped form my earliest appreciation of technology. Another sweet thing Obi did was set up projects that would bring wealth to the state, particularly the first-of-its-kind multi-sector development model called Anambra Integrated Development Strategy [ANIDS] which had an impact on virtually all sectors of the state, from education and industry to business and health. His Youth Employment Fund initiative also helped many young businesses thrive.
Under Obi, there was no free money flying around, but if you have the desire to work, there were a lot of opportunities to help you thrive. Another one was the Anambra State Youth Re-Orientation & Empowerment Programme (ANSYREP) which provided training and grants to young and aspiring entrepreneurs. During Obi's government, people were going in and out of the local government for one programme or the other and this included both young people and the elderly. There was no favouritism – everything was available to everyone. I loved that direct interaction between the people and the government. He brought the government down to the people. Somehow it felt like anyone could easily effect a change by having their opinion heard.
Obi tackled crime in Anambra State in a rather unorthodox way but it worked and Anambra was at its most peaceful and most stable state under his administration. He revamped the local vigilante system so community vigilante groups were working directly with the police and were closely monitored. More importantly, he engaged the youths with his many initiatives and there were jobs and easily accessible ways of getting legit income. He somehow made sure talent and hard work were rewarded.
Another nice thing about Obi was that he didn't make friends. He was not afraid of letting underperforming people go. There were no untouchables in his government. He made a lot of political enemies because of this. He was even impeached at some point and Etiaba briefly became governor. Obi gave Anambra its first and only female deputy governor to date. 
I know that if Obi ever becomes President of Nigeria, it is the poor that will benefit. He did it in Anambra as governor. Completely overlooked the wealthy and focused on the very poor. Struggling young people, salary earners, businessmen and women, the poorest of the poor in the North, South, East and West, the victims of insecurity and terrorism, and people who have nobody in government – they are the ones that will benefit the most. I will just hope that the greedy senators would not impeach him again when he goes after their insane salaries and allowances.
Opinions expressed in articles like this posted on DNB Stories Africa are solely the writer's.
***
Daniel Nkado is a Nigerian writer and author. He is on Instagram as @daniel_nkado.