Who is Oprah Winfrey?
Oprah Winfrey is a popular American talk show host, entrepreneur, philanthropist and actress. She is also an author of many motivational books. Winfrey is best known for hosting her highly-rated talk show, "The Oprah Winfrey Show," which aired successfully for 25 years.
Oprah Winfrey's full name is Orpah Gail Winfrey. Born on January 29, 1954, she is 68 years old as of July 2022. Oprah Winfrey is not just a billionaire; she is currently the richest black woman in the world, according to Forbes. In fact, she was even the only black billionaire between 2004 – 2006.
Interestingly, the 68-year-old entrepreneur wasn't born into a wealthy home. Instead, she comes from a very poor background. Her mother, Vernita Lee, was a teenager working as a housemaid when she had Oprah. There is a little controversy concerning Oprah's biological father. While a man named Noah Robinson Sr claims to be her biological father, her foster father, Vernon Winfrey, a local barber raised her in Nashville, Tennessee.
Oprah Winfrey's childhood days were turbulent. For instance, her cousin constantly raped her when she was 9. And at 14, she became pregnant. Oprah Winfrey gave birth to her child (a boy) prematurely, but he passed on in infancy. Despite the challenges the talk show host faced while growing up, she has accomplished a lot so far. She started her show in 1986, and the same year she became a millionaire at the age of 32. In 2003, Winfrey became the first black female billionaire, according to Forbes. Today, Oprah Winfrey, having achieved so much, is a role model to many young people.
Oprah Winfrey's Siblings
Oprah Winfrey has three half-siblings from her mother's side. They are named Patricia Lofton, Patricia Lee Lloyd, and Jeffrey Lee. Oprah's siblings and her share the same mother, Vernita Lee but different fathers.
1. Patricia Lofton is Oprah Winfrey's half-sister. She is currently the only surviving sibling of the billionaire TV host. Born on April 26, 1963, Lofton is 59 years old as of July 2022. Lofton was just a baby when their mother, Vernita, gave her up for adoption. However, she reunited with Oprah in 2011 on the Oprah Winfrey Show. The two sisters have remained close ever since.
2. Patricia Lee Lloyd is also Oprah Winfrey's half-sister. According to reports, Oprah's sister Lloyd died of an accidental overdose in 2003. Before she died, she had a husband named Lloyd Kenny, and they had two daughters together.
3. Jeffrey Lee is Oprah's only half-brother. Sadly, he passed on in 1989 after suffering from AIDS complications. Though Oprah Winfrey and her brother were not on good terms, Jeffrey Lee sent kind words to Oprah from his sickbed. And they reportedly reconciled before he died.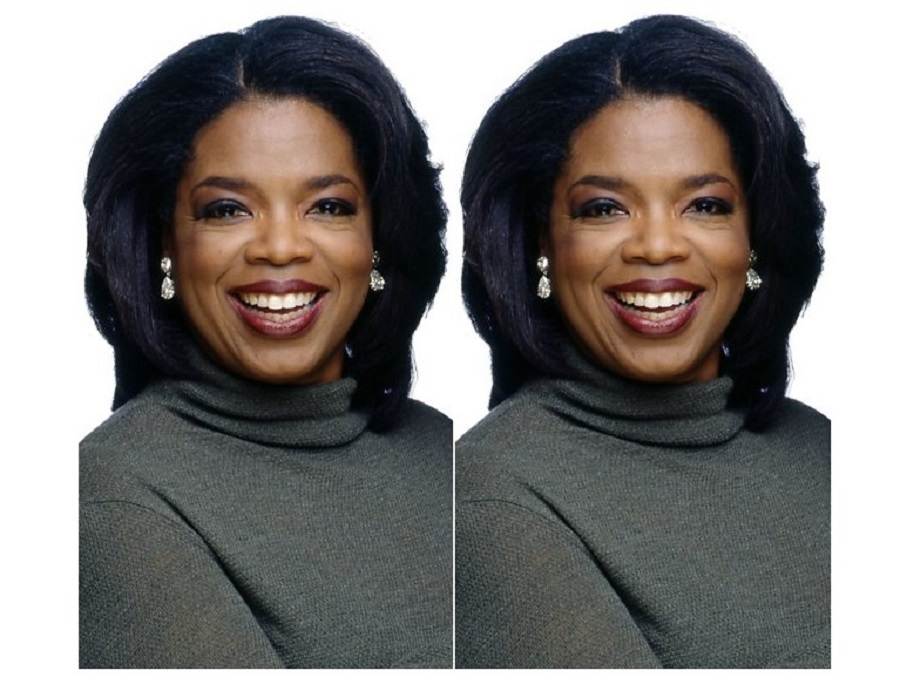 Oprah Winfrey's marriage and wedding
As of July 2022, Oprah Winfrey is unmarried and has no husband. In fact, the talk show host has never been married. While Oprah is not married yet, she is currently in a relationship with her longtime partner, Stedman Graham. The lovers, who have been together for over 30 years, got engaged in 1992 but called off their marriage plans some months later. However, they have remained sweethearts ever since. On why they never got married despite being engaged for such a long time, Oprah Winfrey admits she takes the blame.
Winfrey penned in an article in 2020:
"The moment after I said yes to his proposal, I had doubts. I realized I didn't actually want a marriage"
However, her partner Graham, who she describes as a "genuine gentleman" respects her decision. Meanwhile, before Stedman Graham, there were other men in Oprah Winfrey's life. The list goes from her high school sweetheart Anthony Otey to famous pianist John Tesh.
List of Oprah Winfrey's boyfriends
Oprah Winfrey has reportedly dated or hooked up with over six men. Here's a list of men Oprah has reportedly dated or had a fling with:
Anthony Otey and Oprah Winfrey dated in high school but broke up in their senior year. Otey is usually dubbed "Oprah's first love".
John Tesh and Oprah Winfrey dated briefly in the 1970s.
William Taylor and Oprah Winfrey dated for about 5 years after meeting at Tennessee State University in 1971.
Lloyd Kramer and Oprah Winfrey dated until the former moved to New York and Oprah reportedly left him for a married man.
Roger Ebert and Oprah Winfrey briefly hooked up in the 1980s.
Randolph Cook claimed he dated Oprah Winfrey in 1985, and they also abused drugs together. While Oprah refuted the dating claims, she never denied the drug allegations.
Reginald Chevalier also claimed he dated Oprah Winfrey briefly in 1986.
Stedman Graham and Oprah Winfrey are currently in a relationship.
About Oprah Winfrey and Stedman Graham's relationship
Oprah Winfrey's partner, Stedman Graham is an American businessman, author, and teacher. He is also a public speaker. Stedman was born on March 6, 1951, in Whitesboro, New Jersey. He is 71 years old as of July 2022.
Graham is popularly known in the media for being Oprah's long-time partner. Their romance started around 1986 after meeting in a hospital where their mutual friend suffering from AIDS stayed. Shortly after meeting in the hospital, they shared a beautiful connection and became friends. But it wasn't love at first sight. In fact, there was no romantic relationship between Oprah and Graham at the beginning because Stedman was in a relationship then. However, after a few months, they started dating. And about six years later (1992), Graham asked Oprah to marry him.
Winfrey initially accepted his proposal, but she later called off the wedding plans because she "didn't want the sacrifices, the compromises, the day-in-day-out commitment required to make a marriage work." In a nutshell, Oprah wasn't ready for marriage. Hence she and her partner agreed to remain committed to what they had going on without walking down the aisle.
According to information gathered by DNB Stories Africa, Oprah and Stedman Graham are still unmarried as of July 2022. However, they are together and going strong even after 34 years. Meanwhile, many years before Stedman met Oprah, he was previously married briefly to a woman identified as Glenda. Graham and Glenda's short-lived marriage produced a beautiful daughter named Wendy in 1975.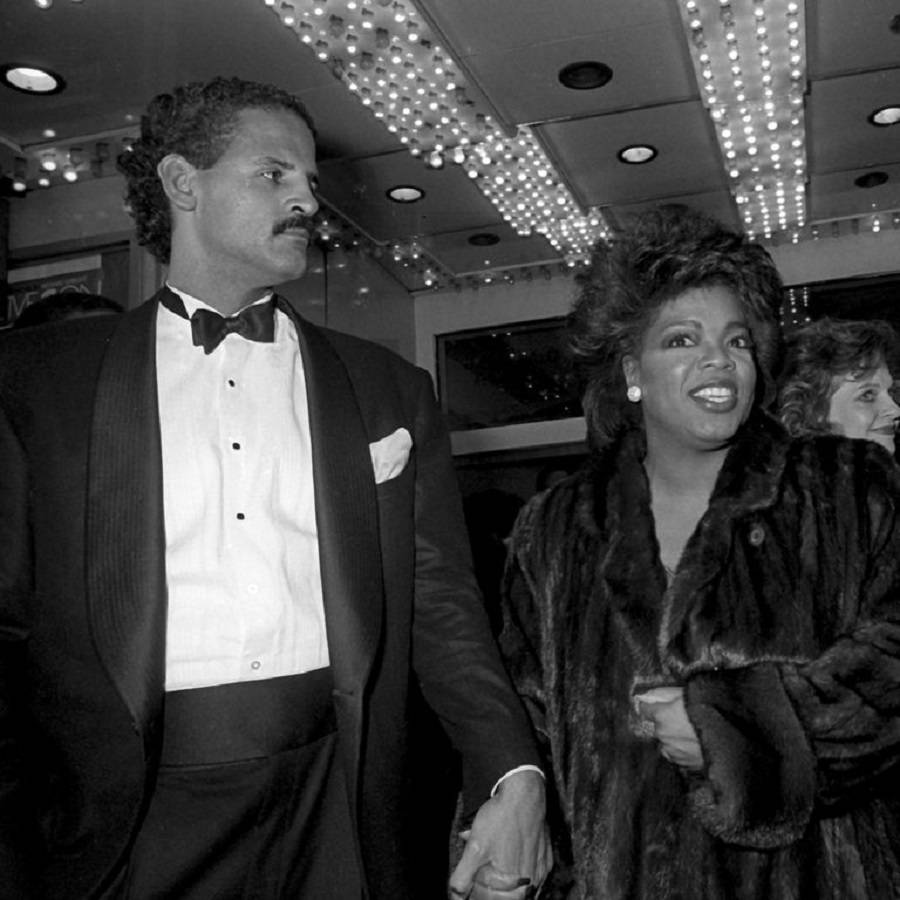 Oprah Winfrey's children
As of the time of publishing this article (July 2022), Oprah Winfrey has no biological child. She gave birth to a child in her teens but the baby did not survive. Oprah has been open about how her 19-year-old cousin, repeatedly raped her for years until she became pregnant at the age of 14. Oprah gave birth to a premature son who she recently named Canaan despite his death in infancy.
Explaining that her son's death gave her a new life, Oprah Winfrey said:
"I did have a son. And I named him Canaan because Canaan means new land, new life."
Also, Oprah Winfrey, through her foundation, the Oprah Winfrey Leadership Academy for Girls in South Africa, has adopted many young girls. This includes three super-intelligent girls named Tabitha Ramotwala, Noluthando "Thando" Dlomo, and Nompumelelo "Mpumi" Nobiva. She refers to them as her "daughter-girls."
The billionaire also shares a close bond with her partner's daughter, Wendy Graham even though the young woman isn't her biological daughter. According to Oprah, she loves and regards Wendy as her own child.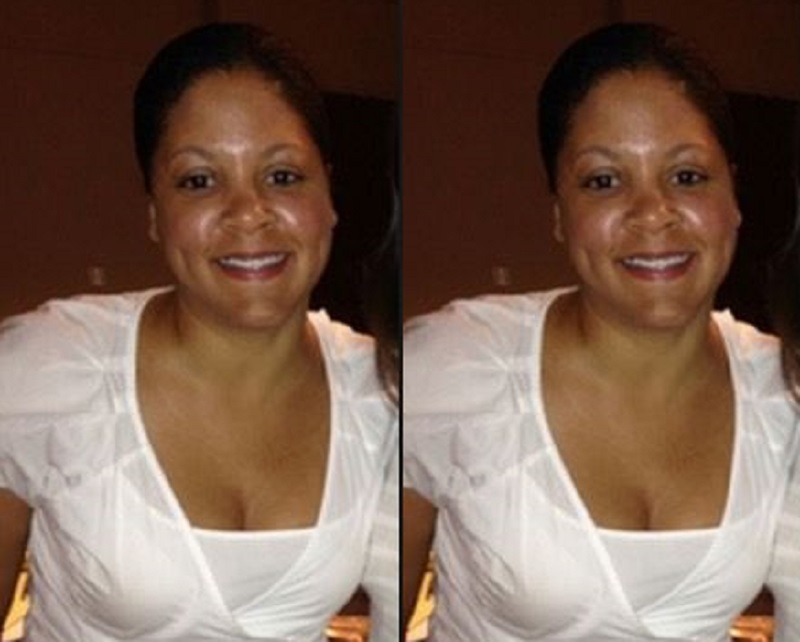 Wendy Graham
Wendy Graham is the only child of Oprah Winfrey's partner, Stedman Graham. Stedman's only daughter was born in 1975 and she is 47 years old as of July 2022. Wendy Graham's biological mother is Stedman's ex-wife, Glenda. Wendy keeps a low profile. Hence, most of her details are currently scarce in the media. However, it is known that she married a younger lover named Bradley Kerwin Greene, now 34, on March 28, 2015. And together, they have a beautiful daughter.