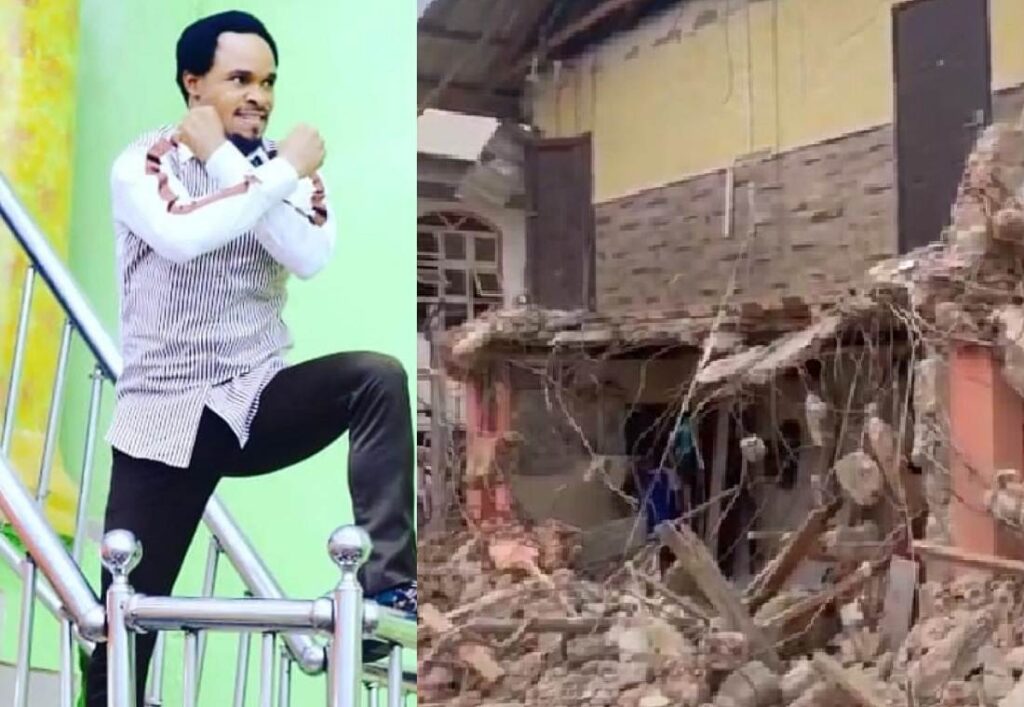 Contrary to widespread reports that the building of Odumeje's church was demolished by the Anambra State Task Force on Thursday, a new report has now emerged revealing that it was only the security post beside the church and the church fence that were demolished and not the main church building itself.
According to an assistant of Prophet Chukwuemeka Ohanaemere aka "Odumeje", the church building is still intact and church services will go on in the church as usual.
Odumeje's assistant was heard saying in a video posted on the preacher's official Instagram page Thursday evening:
The rumour is going viral that Odumeje's church has been demolished. This is contrary to what happened. That is false. Odumeje's church has not been demolished but the security house at the front of Odumeje's church. The security house that is a little bit close to the drainage was demolished. As you can see, Odumeje's church is still intact.
According to reports, Odumeje's church, called the Mountain of Holy Ghost Intervention and Deliverance Ministry AKA Land of Freedom, was marked "illegal" by the Anambra State Government because it was obtruding into a canal.
The church was subsequently flagged for demolition but when members of the state task force arrived at the location on Thursday to enforce the demolition, there was a face-off between Odumeje and some of the task force members.
DNB Stories Africa learnt that Odumeje was roughed up by the security men when he tried to stop the demolition process.