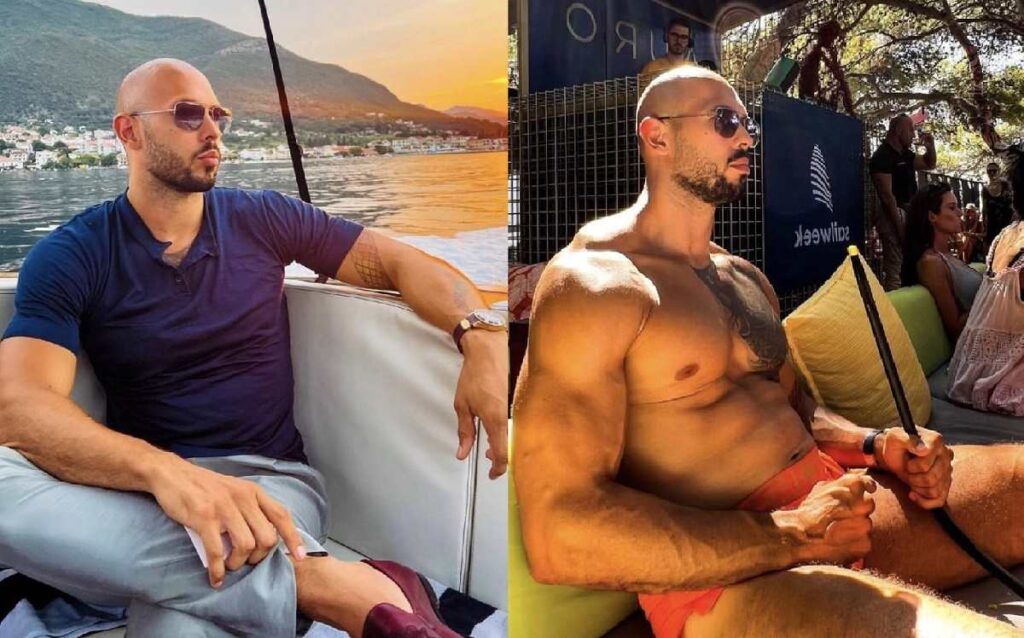 Who is Andrew Tate?
Andrew Tate is a British-American social media personality, businessman and former kickboxer. Andrew Tate is controversially famous on social media platforms like Twitter, Facebook, Instagram and also YouTube. In August 2022, he was banned from multiple social media platforms due to misogynistic comments. Andrew Tate has been dubbed "Internet's most hated man" in some reports.
Andrew Tate's full name is Emory Andrew Tate III. He was born on December 14, 1986, in Chicago, Illinois. Though Tate was born in the United States, he mostly grew up in Luton, England. According to reports, Tate's mother who is British moved to England with Andrew Tate and his two siblings after separating from their father. As of August 2022, Andrew Tate is 35 years old.
Andrew Tate's parents
Andrew Tate is born to an African-American father and a British mother. His father is Emory Tate, a popular American chess player. He died on October 17, 2015, at the age of 56. According to reports, Andrew Tate's father, Emory, slumped and died at a tournament in Milpitas, California, in 2015.
Andrew Tate's mother is British. Her name is Eileen Tate. It is reported that Tate's mother worked as a catering assistant and singlehandedly raised her three children (including Andrew Tate) after she and Tate's father divorced. According to information gathered by DNB Stories Africa, Eileen Tate moved to Bedfordshire, England, with her three children after her divorce from Tate's after. Andrew Tate was 11 years old at the time. Working just as a catering assistant to cater for her kids, Eileen and her kids struggled with poverty.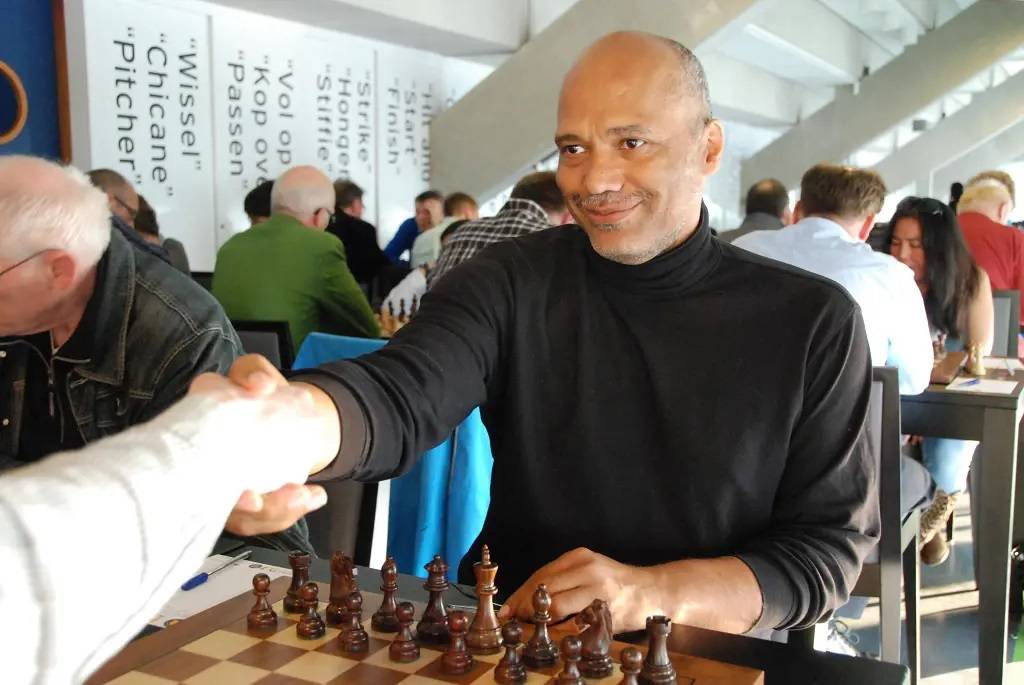 Andrew Tate's siblings
Andrew Tate is the oldest of three children born to his parents, therefore he has just two siblings. His siblings include a younger brother named Tristan Tate and a sister named Janine Tate.
Tristan Tate
Tristan Tate is AndrewTate's younger brother. He is a former professional kickboxer and television personality just like him. He was born on July 15, 1988. Tristan Tate is 34 years old as of August 2022. He is a year and some months younger than Andrew.
Janine Tate
Janine Tate is Andrew Tate's only sister. He is the youngest of the Tate family. Janine Tate was born in 1992 and she is currently 30 years old. According to reports, Janine Tate lives in Kentucky, United States where she works as a lawyer. Reports say she is not on speaking terms with her brother, Andrew Tate.
Andrew Tate's marriage and wife
As of the time of publishing this article, Andrew Tate is not officially married and does not have a wife. However, he has been in a long-term relationship with his girlfriend and partner Naghel Georgiana Manuela.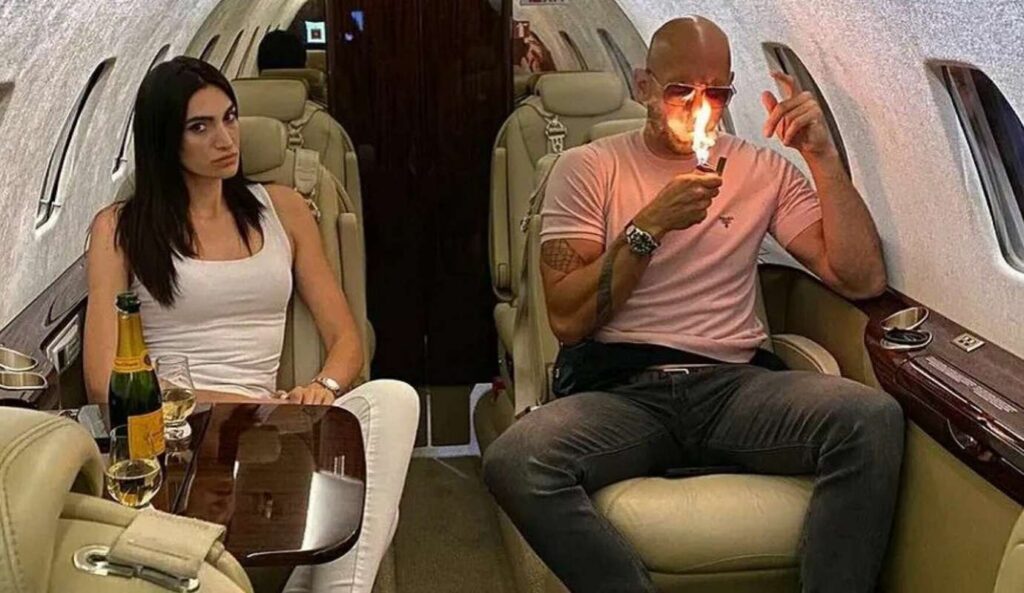 About Andrew Tate's relationship with Naghel Georgiana Manuela
Naghel Georgiana Manuela is reported as Andrew Tate's current girlfriend and partner. Not much is known about her at this time but some reports say she is Romanian-American. Her Instagram handle is @naghelgeorgiana. The timeline of her relationship with Andrew Tate is obscure. Details of when and how Tate and Naghel Georgiana Manuela met are not known at this time. It is also not known how long they have been together.
Andrew Tate's wife
There are reports that Andrew Tate was previously married to a woman named Stephanie but the marriage was short-lived and did not last. There are other reports that Andrew Tate did not officially marry Stephanie but she is the mother of her kids.
However, these reports are at this time unsubstantiated as Tate has never confirmed he was ever married. In fact, the controversial internet personality once said in a YouTube podcast that he would never get married.
In his own words:
I'd never get married, no. I don't see the tactical advantage to getting married. If I decided to be loyal to a woman and be with her forever, that's fine. If I decided to have children with a woman, that's fine. If I decided to have a house with a woman and live with her, sure, possible; it's not optimal.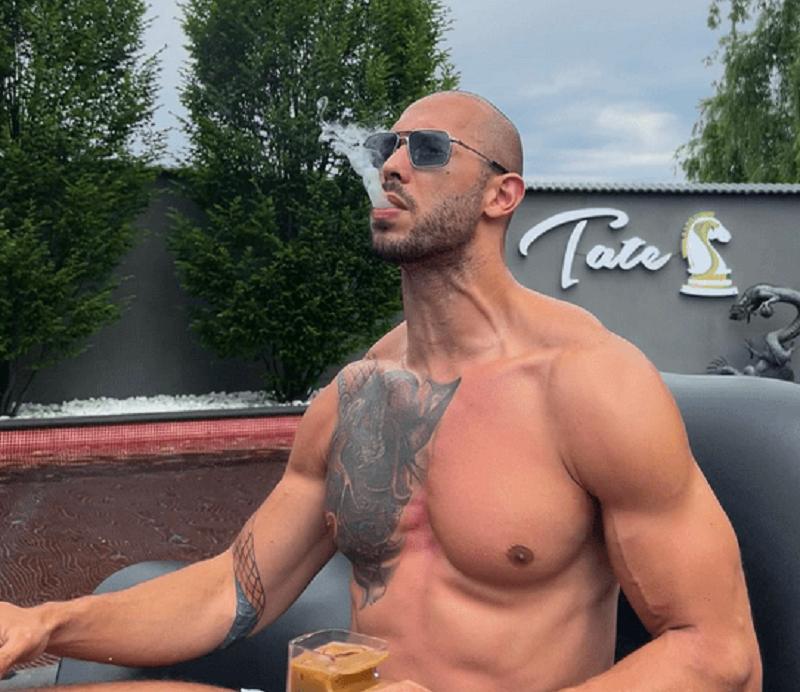 About Andrew Tate's kids
Just like the reports of his marriage, Andrew Tate does not like to talk about his children. The social media personality rarely openly admits to being a father. There are multiple reports that Andrew Tate is a father to three children but he has not personally confirmed these reports. He, however, has mentioned having a daughter in one of his Twitter posts.
In 2021, he was asked on "Anything Goes with James English" podcast if he has kids and Tate declined to answer.
He said:
Do I have kids? If I had kids, I wouldn't say it on the podcast.
If the reports of Andrew Tate having three children are true, the identity of the kids' mother (or mothers) remains unknown as of the time of writing. Also, the children's names are not known.
Why was Andrew Tate banned on social media?
Andrew Tate has faced strong criticism over what many see as "extremely misogynistic" comments he has made. His woes started in 2016 when he was disqualified from the Big Brother UK reality series after a video showing Tate appearing to strike a woman with a belt in his bedroom surfaced online.
In 2017, he face heated censure after he tweeted at the height of the #MeToo movement that women should "bare some responsibility" for being sexually assaulted. Twitter banned him on the platform that year.
Andrew Tate has made more controversial statements since then, some of which are massively shared as reels on Instagram and TikTok. In some of his commentary, Tate compared women to property, talked about beating any woman who accused him of cheating and advised men to date 18- and 19-year-olds instead of older women that have been overused.
In 2022, Tate was banned from TikTok, Instagram, Facebook and YouTube over his hateful comments and violations of "Community Guidelines".
Andrew Tate's Instagram
Andrew Tate's Instagram handle is @cobratate before he was banned on the platform. His Twitter page @cobratate where he boasts of over 6 million followers is back to being active.