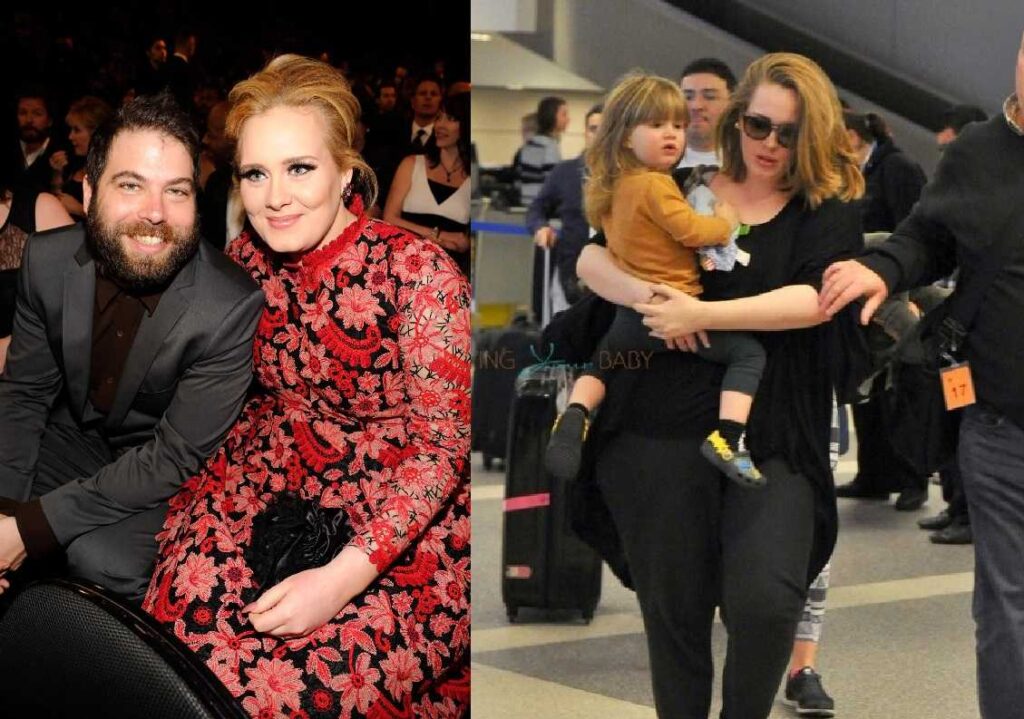 Who is Adele?
Adele is an award-winning English singer and songwriter. She is popularly known for her hit songs, "Easy On Me", "Hello", "One and Only" and "Rolling in the Deep." Adele is considered one of the best-selling music artists of all time.
Adele's full name is Adele Laurie Blue Adkins. She was born on May 5, 1988, in Tottenham, London, England to an English mother, Penny Adkins and a Welsh father, Marc Evans. Sadly, her father, Evans abandoned the family when Adele was just two years old. As of August 2022, Adele is 34 years old.
About Adele's parents
Adele's mother, Penny Susan Adkins was born in 1968 in Islington, North London. According to information gathered by DNB Stories Africa, Penny Adkins fell pregnant with Adele when she was just eighteen years old.
Describing the circumstances of her birth, Adele said:
"She [Adele's mother] fell pregnant with me when she would have been applying for uni, but chose to have me instead. She never, ever reminds me of that. I will try to remember it."
Adele's father, Marc Evans and Penny Adkins got separated when Adele was only nine months old. However, Evans was still involved in Adele's life at the time. Despite their split, Adkins and Evans remained friends until Marc Evans got addicted to alcohol in 1999. Afterwards, Penny Adkins raised Adele alone while working different jobs to make ends meet. Adele's mother, Penny Adkins had worked as a furniture maker and a masseuse to support herself and her daughter. Penny Adkins prefers to stay out of the limelight despite her daughter's success.
Adele's father, Marc Evans passed away in 2021 at the age of 57. He died of bowel cancer. Marc Evans was a private man during his life, however, in a 2011 interview, Evans admitted that he was not a good father to his daughter. Fortunately, Adele and her father settled their differences before his death in 2021.
About her relationship with her late father, Adele said:
"We forgave each other. We found our peace together, and I played the album to him on Zoom."
About Adele's siblings
Adele has only one half-brother named Cameron O'Sullivan. Cameron is the son of Marc Evans and his later lover, Siobhan (pronounced Shavon) O'Sullivan. According to reports, Adele's younger half-brother, Cameron O'Sullivan is 26 years old in 2022.
Cameron O'Sullivan also had a strained relationship with his father and he took on his mother's surname. Adele and Cameron bear a striking resemblance to each other. According to information gathered by DNB Stories Africa, Adele and his half-brother, Cameron O'Sullivan met for the very first time in 2007.
About their meeting, Adele said:
"He looks like my twin. We're identical, same hair and everything. It's bizarre growing up in a completely different city but then, when you see each other, it's as if you've spent every day of your lives together. Straight away, I'm bullying him and straight away, he's like, 'You fuck off.' He's lovely, really shy which is the only difference."
In 2016, it was revealed that Adele and Cameron O'Sullivan had barely seen or spoken to each other in two years. Cameron said that he actually understood the situation because Adele was very busy and that he checked in on her with her mother, Penny Adkins.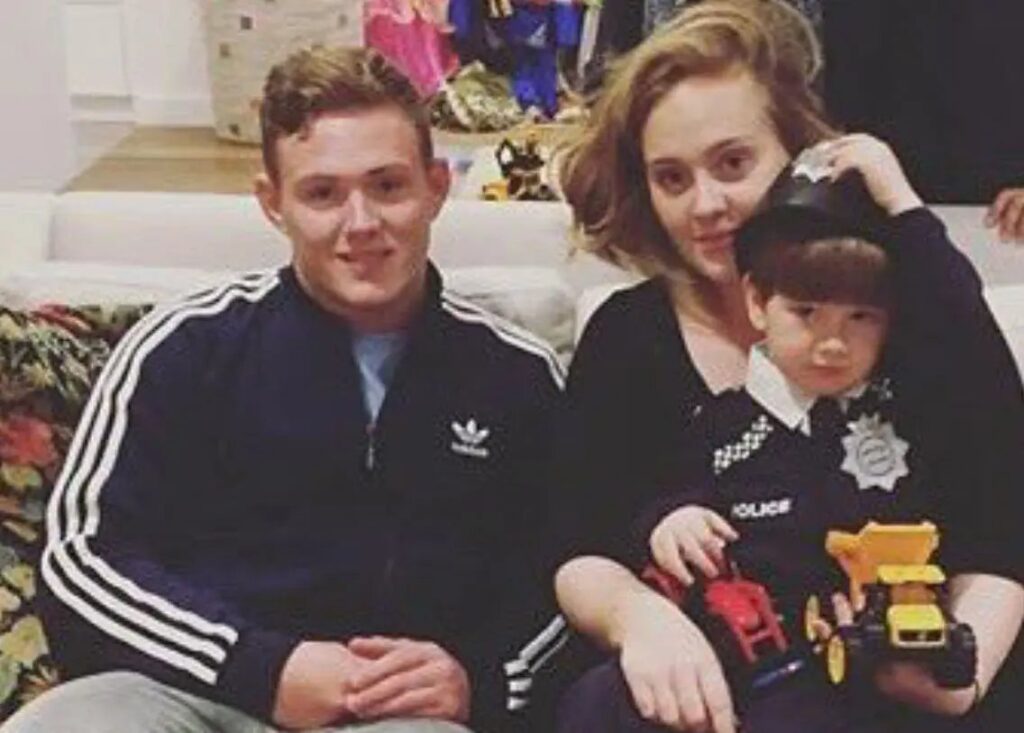 About Adele's marriage and wedding
As of August 2022, Adele is divorced and does not have a husband. She was previously married to Simon Konecki, the father of her son. Adele and her ex-husband, Konecki, got married in 2018, after dating for several years. To everyone's surprise, they separated the same year of their marriage. Adele filed for divorce the next year (2019) and two years later, in 2021, their divorce was finalized.
The Grammy-winning songstress is currently in a relationship with Rich Paul.
List of men Adele has dated
Simon Konecki and Adele began dating in 2011 and got married in 2018.
Skepta was rumoured to have dated Adele in 2019.
Rich Paul and Adele started dating in 2021.
About Adele and Simon Konecki's marriage
Adele and Simon Konecki first met in October 2011. Simon Konecki is the CEO of a non-profit organization called Drop4Drop. Konecki and Adele attended the 2012 Grammy Awards together. Prior to his relationship with Adele, Simon Konecki was married to fashion stylist, Clary Fisher from 2004 to 2008. In June 2012, Adele announced that she was expecting her first child with Simone Konecki. The couple welcomed their son Angelo in October 2012.
Adele announced that she was officially married to Konecki in 2018. Sadly, the couple separated that same year of their marriage. In April 2019, Adele's representatives confirmed that Adele and Konecki were separated. Adele filed for divorce in 2019 and the proceedings were finalized on March 4, 2021. Despite their divorce, Adele and Konecki have remained friends and happily co-parenting their son. The singer has revealed that her latest album, "30" was inspired by her relationship with Konecki.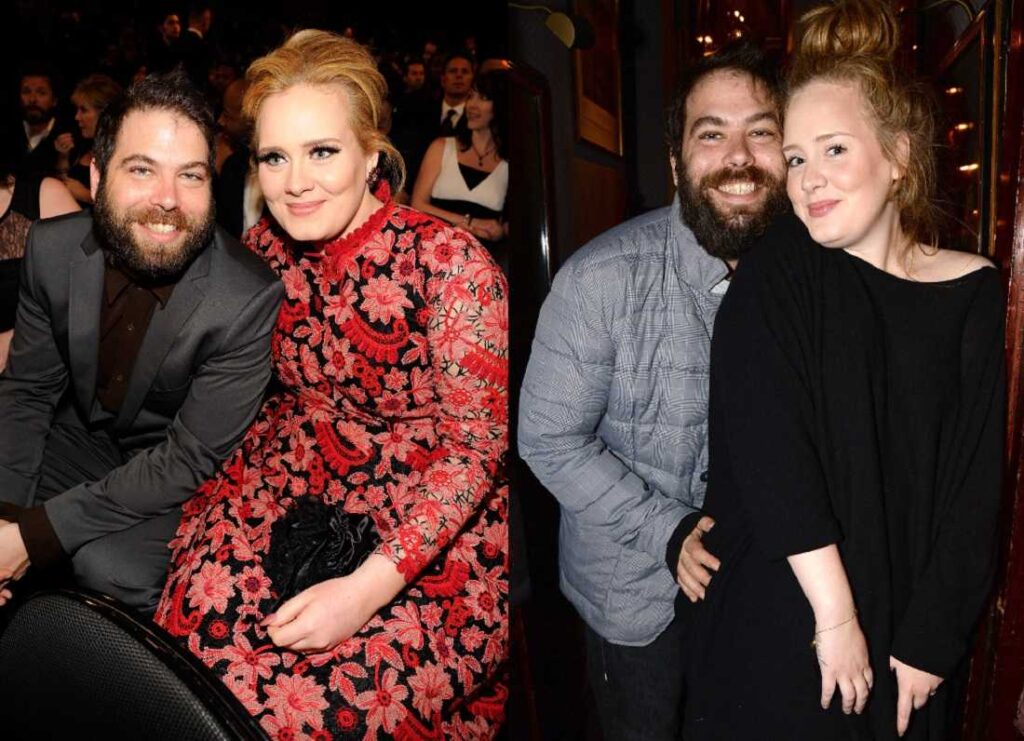 About Adele's relationship with Rich Paul
On July 7, 2021, Adele was seen with celebrity sports agent, Rich Paul at an NBA game. Later, on July 22, 2021, the couple were seen on a date. In September 2021, the couple made their relationship official via Instagram. Adele posted a picture of herself with Rich Paul and captioned it with a red heart. The two have been together ever since and still going strong, as of the time of writing.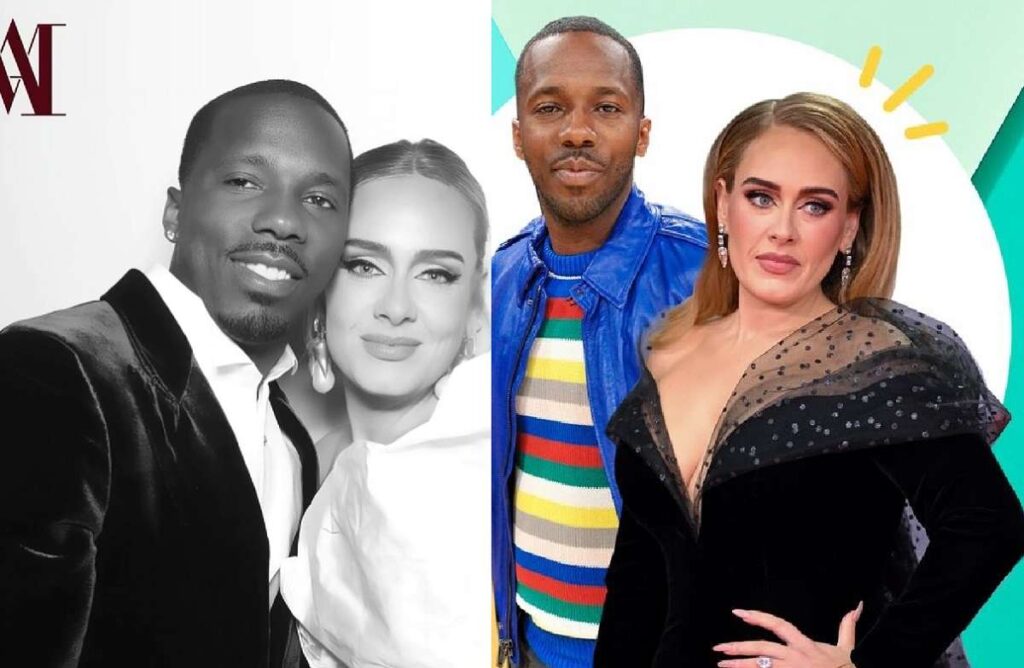 About Adele's children
As of August 2022, Adele has only one child from her previous marriage to Simon Konecki. Adele's son is named Angelo Adkins.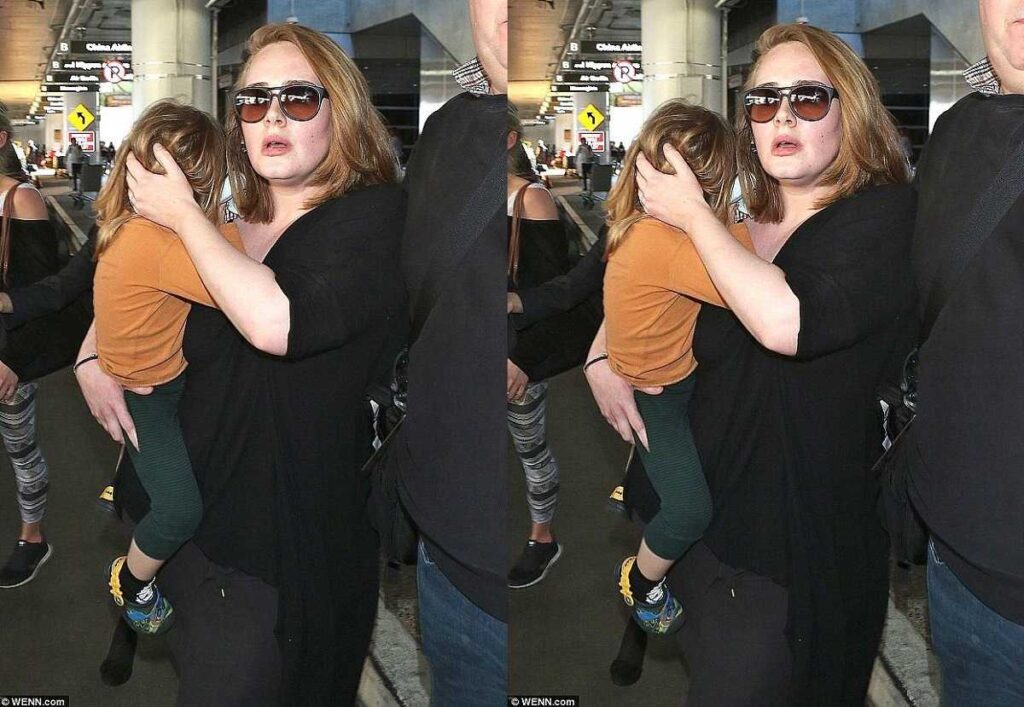 Angelo Adkins
Angelo Adkins was born on October 19, 2012, to Simon Konecki and Adele. He is an only child but he has a half-sister from his father's previous marriage to Clary Fisher. Angelo Adkins is currently 11 years old.