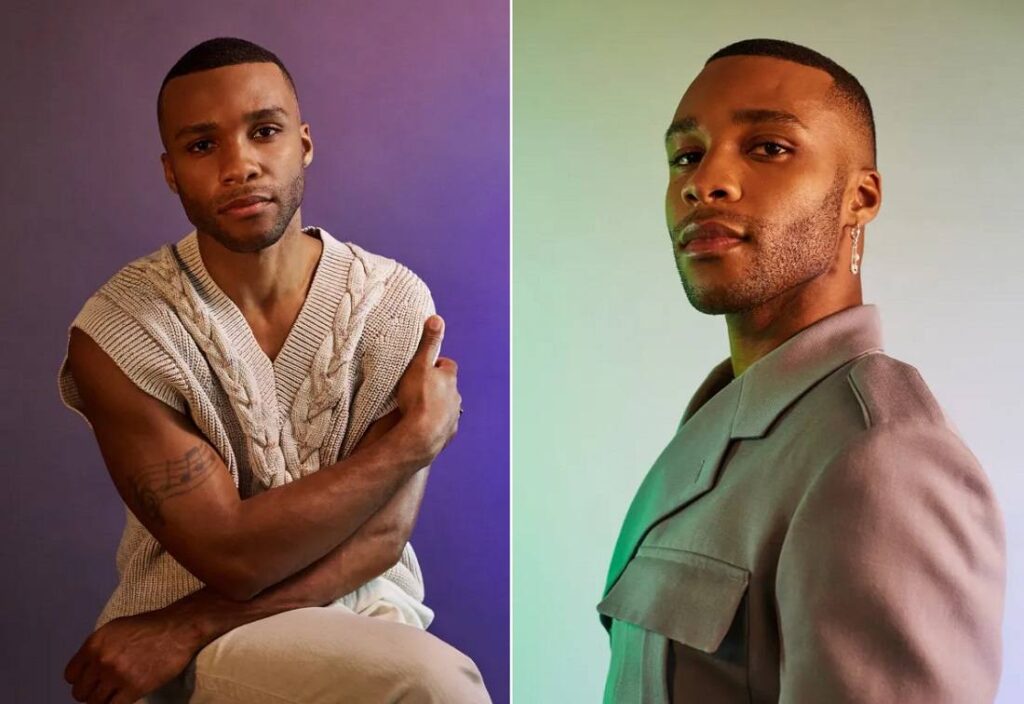 Who is Dyllón Burnside
Dyllón Burnside is an award-winning American actor, LGBT advocate, and singer. He is best known for his performance as Ricky Evangelista in the FX TV series 'POSE' and also more recently as Ronald Flowers in the Netflix limited series 'Dahmer – Monster: The Jeffrey Dahmer Story.'
Dyllón Burnside was born to his parents on January 27, 1989, in Miami, Florida, US. He is 33 years old as of October 2022. Burnside started his career as a singer. At the age of 12, young Dyllón was a rapper for a boy band called '3D'. The actor's mother was the manager of the band which consisted of Dyllón and his 2 male cousins. The boy band had the chance to perform at big arenas like Madison Square Garden and also tour with Rihanna and Stevie Wonder.
Dyllón Burnside Parents
Dyllón Burnside's parents are African Americans. Information about Burnside's parents is scarce because the actor barely talks about his family. According to information gathered by DNB Stories Africa, Dyllón Burnside's family owned and lived on a ranch in Pensacola, Florida
Dyllón Burnside's father
Dyllón Burnside's father is late. The 'POSE' actor shared a post on Instagram earlier this year mourning his deceased father. Aside from this, no other information about Burnside's father is known.
Dyllón Burnside's mother
Dyllón Burnside's mother was his manager at the start of his music career. Burnside's mother managed the boy band the actor and his cousins started in the early 2000s. Fast forward to 2020, Dyllón's mother is still supporting him. For instance, Burnside shot the music video for his hit song "Silence" at his mother's home. According to Dyllón Burnside, his mom is his "biggest advocate and also the leader of the Dyllón Burnside fan club." Mama Dyllón lives in her home in Conyers, Georgia where she keeps a low profile.
Dyllón Burnside siblings
Information about Dyllón Burnside siblings is currently unavailable. In fact, it is uncertain whether Dyllón has any siblings.
Dyllón Burnside's wiki profile
| | |
| --- | --- |
| Full name | Dyllón Burnside |
| Place of birth | Miami Florida, US |
| Date of birth | January 27, 1989 |
| Age | 33 years old |
| Marital status | Single |
| Sexuality | Queer |
| Height | 5″7 ft (1.72m) |
| Occupation | Actor, singer |
| Net worth | est. $3 million |
| Instagram | @dyllonburnside |
Dyllón Burnside sexuality
In 2020, Dyllón Burnside defined his sexuality as "queer, not gay." The "POSE" star further explained that he has been in both sexual and romantic relationships with men and also women.
Burnside explained:
'…queerness is about understanding that I exist outside of the sexual binary of just gay or straight.'
For Dyllón, "sex between men is not dirty." In an interview, he claimed that gay sex is holy, pure, and sacred.
He clarified:
'I can relate it to my relationship with God because for me, it's a spiritual experience.'
While Dyllón has now fully accepted his sexual identity, it was not easy from the onset. According to reports, it was difficult coming out as queer because he grew up in a family where the conventional gender binary was the standard. However, today, Dyllón Burnside is not just openly queer, he is also an LGBTQ advocate who speaks against toxic masculinity.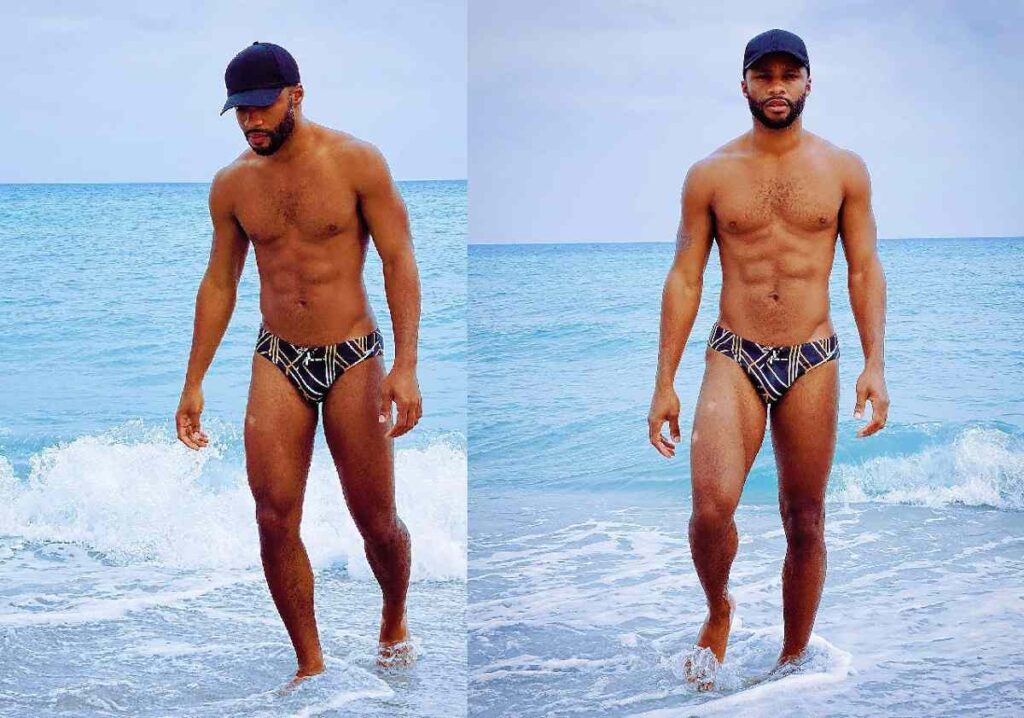 List of Dyllón Burnside's Boyfriends
Dyllón Burnside is yet to reveal the name of his boyfriend as of October 2022. However, he has been romantically linked with his "POSE" co-star Ryan Jamaal Swain in the past.
Dyllón Burnside's marriage and wedding
As of the time of publishing this article (October 2022), Dyllón Burnside is not married and has no husband. While Burnside is unmarried, he previously revealed that he has dated both men and women in the past. However, the 33-year-old actor is yet to reveal the names of his supposed ex-lovers or even his current boyfriend or girlfriend. In fact, Dyllón has kept his dating life entirely private.
Meanwhile, there were rumours in 2018 that fellow "POSE" actor Ryan Jamaal Swain is Dyllón Burnside's boyfriend. Dyllón and Ryan, who were lovers in the TV series "POSE", may have stirred the dating rumours themselves. The duo shared GIFs and memes on Twitter where they referred to each other as "bae." While it is likely that they were trying to promote the series at the time, it is also possible that they hooked up at some point. However, both actors have never confirmed or refuted the dating reports to date.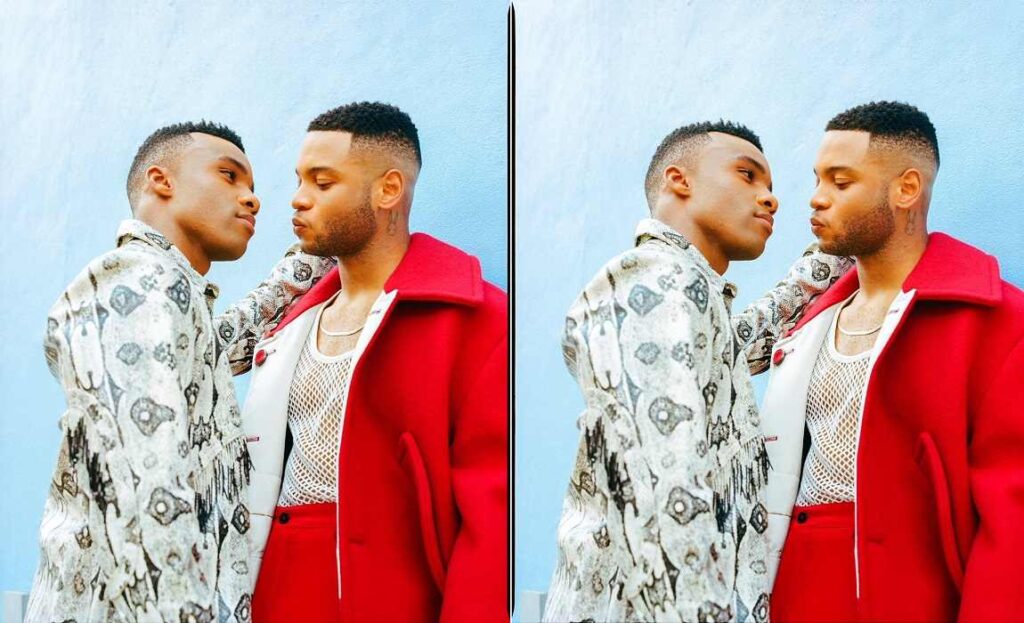 Dyllón Burnside children
Dyllón Burnside doesn't have any children as of October 2022. So far, the actor has not hinted at his interest in raising kids in the future.
Dyllón Burnside net worth
As of 2022, Dyllón Burnside's net worth is estimated at $3 million. His main source of income is his career as an actor and model.