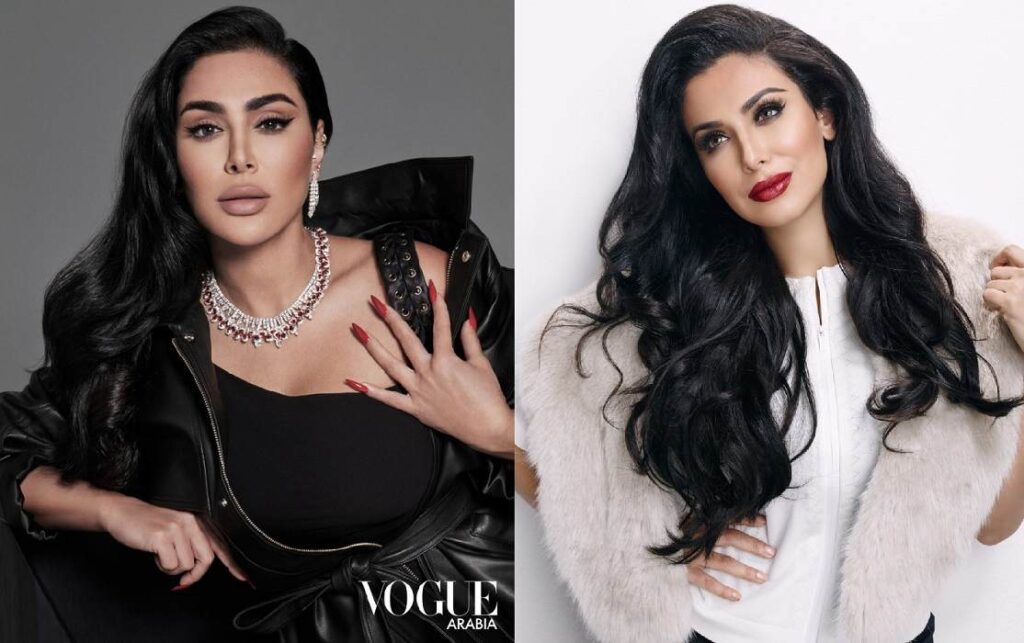 Who is Huda Kattan?
Huda Kattan is an Iraqi-American makeup artist, businesswoman and beauty blogger. She is the CEO and founder of Huda Beauty cosmetics line. She is regarded as one of the top beauty bloggers worldwide and was ranked by Forbes as one of the richest self-made women in America in 2020.
Huda Kattan's childhood and education
Huda Kattan was born on October 2, 1983, in Oklahoma, USA to Ibrahim Kattan (father) and Susu Al Qazzaz (mother) as one of four children. She is 39 years old as of 2022.
Huda Kattan's family relocated to Dubai in 2006 after her father secured a job in the country. However, they'd lived in Cookeville, Tennessee and Dartmouth, Massachusetts before they finally settled in Dubai.
Huda Kattan revealed that she was bullied as a child because of her skin colour and appearance and she had to rely on makeup even as a child to restore her confidence. She obtained a degree in Finance from the University of Michigan-Dearborn. She also studied makeup at Joe Blasco Makeup School, Los Angeles.
About Huda Kattan's parents
Huda Kattan was born to Iraqi parents. Her father, Ibrahim Kattan is an engineering professor. He was reportedly born on July 1, 1943. He is 79 years old as of September 2022. He studied Mechanical and Aeronautical Engineering at Belgrade University, Serbia.
Huda Kattan's mother, Susu Al Qazzaz is said to be a full-time housewife. According to reports, she is from one of the wealthiest families in Baghdad. Detailed information about Huda Kattan's parents is scarce as they seem to lead a quiet life despite their daughter's fame.
About Huda Kattan's siblings
Huda Kattan is one of four children born to her parents. She has three siblings named Alya Kattan, Khalid Kattan and Khalid Kattan respectively.
a. Alya Kattan
Alya Kattan is Huda Kattan's older sister who currently works as her social media manager. According to Huda, Alya was the one that motivated her to start her beauty business and even lent her the sum of $6,000 dollars as start-up capital. Alya Kattan was born on February 19, 1973. She is 49 years old as of 2022.
Alya Kattan has a degree in Nutrition, minoring in Chemistry, Biology, and Business. Before becoming her famous sister's social media manager, Alya Kattan ran her personal blog called "Alya's Fit Club" for two years between 2010 to 2012. She is reportedly single and probably spending most of her time developing her sister's brand.
b. Mona Kattan
Mona Kattan is Huda's younger sister. Her full name is Monica Kattan. She is a co-founder and the global president of her sister's beauty company. She is a model, fashion blogger, and entrepreneur. She was born on May 8, 1985. She is 37 years old as of 2022. She obtained a Diploma degree in Business and Science from Sharjah American International School.
Mona Kattan co-founded a beauty salon in July 2012 which she ran till October 2018. She is currently the CEO of "Kayali Fragrance", a perfume brand she established in 2018. She is also the president of HB Investment. Mona is currently married to Dubai-based businessman, Hassan El-Amin. They got married on February 22. 2022, at the Palm Hotel in Dubai.
According to reports gathered by DNB Stories Africa, Mona was once engaged to businessman Dominic Nowell Barnes in May 2019 but they broke up in October of the same year.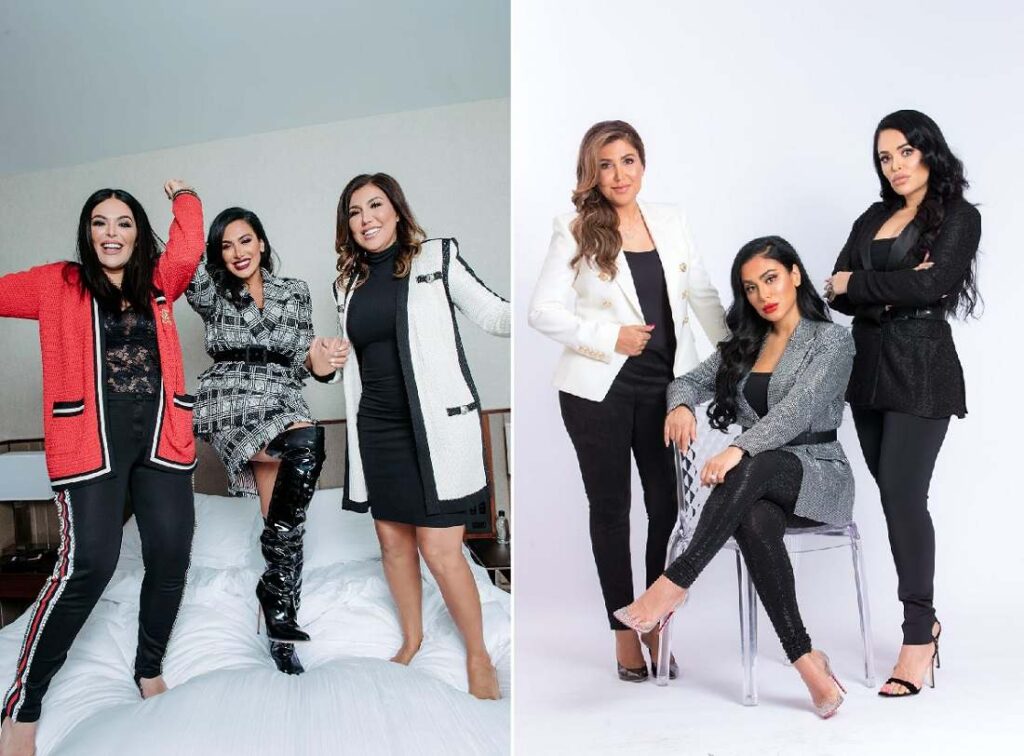 c. Khalid Kattan
Khalid Kattan is Huda Kattan's brother. According to information found on his LinkedIn page, he is a software engineer, data scientist and educator. He is currently a professor at the University of Michigan-Dearborn. Khalid Kattan obtained his PhD degree from Wayne State University. He attended other schools like Tennessee Technological University and the University of Massachusetts, Dartmouth for his tertiary education.
Huda Kattan's career
Huda Kattan started her career as a beauty blogger after she lost her job as a finance staff with Robert Half in Dubai. She then relocated to Los Angeles to study makeup at Joe Blasco Cosmetics. She returned to Dubai upon her graduation from the beauty school and was employed by Revlon as a makeup artist. She worked for celebrities like Eva Longoria and Nicole Richie. She launched her blog called "Huda Beauty" where she posted makeup tutorials and tips in April 2010 following her sister's advice.
In 2013, she established her cosmetics line also called "Huda Beauty" in Dubai. Her first product was a series of fake eyelashes which was released through Sephora. According to information gathered by DNB Stories Africa, Huda was inspired to produce the eyelashes after she noticed she couldn't get them for herself in the market. The eyelashes were famously worn by Kim Kardashian.
Two years later, Huda Kattan launched her brand in the US. The company now offers over 140 beauty products ranging from eye shadow palettes, liquid lipsticks, lip liners, highlighter palettes to foundations, baking powder, liquid eyeshadows, and concealers.
Huda Kattan's wiki profile
Full name
Huda Kattan
Nationality
Iraqi-American
Age
38 years
Date of birth
October 2 1983
Marital status
Married
Husband
Christopher Goncalo
Alma mater
University of Michigan-Dearborn
Height
5 ft 7 (170.18 cm)
Career
Makeup artist, beauty blogger,
Businesswoman
Instagram
@huda
Huda Kattan's marriage and wedding
As of the time of publishing this article, Huda Kattan is happily married to the love of her youth, Christopher Goncalo. The duo has been married for over a decade and they have one daughter together. According to some reports, Huda and Goncalo got married in 2008, while other reports recorded the date of their wedding as 2009.
There is no information about where and how they got married, but it is known that they met each other during their college days in the US in early 2000. Huda Kattan was age 16 at the time of their meeting and they had their first date at an olive garden, according to reports. They relocated together to Dubai in 2006 and walked down the aisle after a couple of years. According to Huda, her workaholic lifestyle almost caused a rift in her marriage as she barely had time for her husband.
She revealed during an interview with Mail Online that she and her husband revoked their divorce plan after he was admitted to the hospital for two weeks. She made it known that he was diagnosed with a perforated ulcer and, contrary to his thought that she would abandon him in the hospital for work, she stayed and cared for him. Huda Kattan explained that the incident helped in reuniting them and making her husband understand that she cares about him.
About Huda's husband – Christopher Goncalo
Christopher Goncalo is the legal husband of makeup mogul Huda Kattan, as of the time of writing. Goncalo is an entrepreneur and social media personality. He was born on August 4 1981 in Bogota, Colombia. He is 41 years old as of 2022. He obtained a Master's degree in Science from the University of Michigan-Dearborn.
Christopher Goncalo is currently in charge of the commercial growth and logistics of his wife's beauty brand as the Head of Business Development, Operations and Logistics. He is reportedly also a writer and actor on HBO's "Silicon Valley".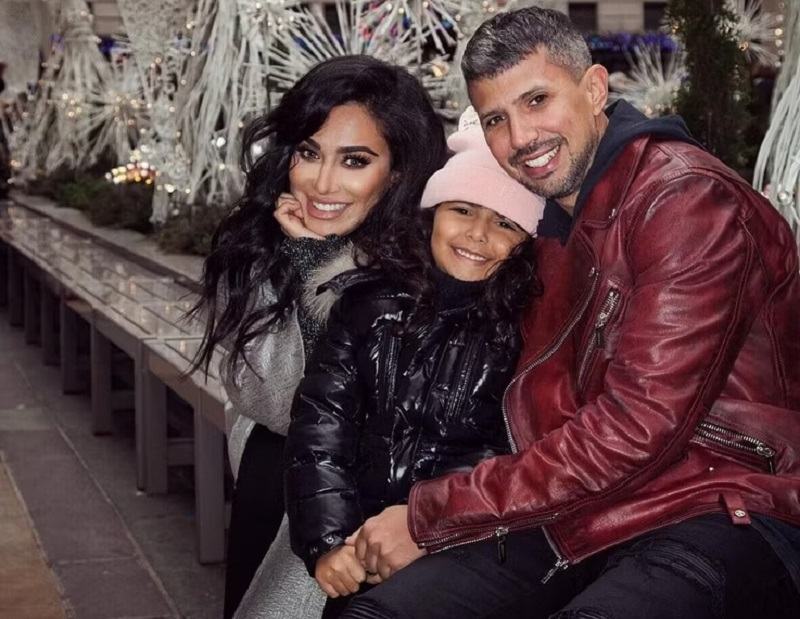 Huda Kattan's children
Huda Kattan is the proud mother of one daughter, as of the time of publishing this article. She gave birth to her daughter, Nour Giselle in 2011. The girl is 11 years old as of 2022.
Detailed information about Huda Kattan's daughter, Nour Giselle, is still scarce in the media. According to her mother, she is still young for media exposure though Huda occasionally posts her picture on her social media page.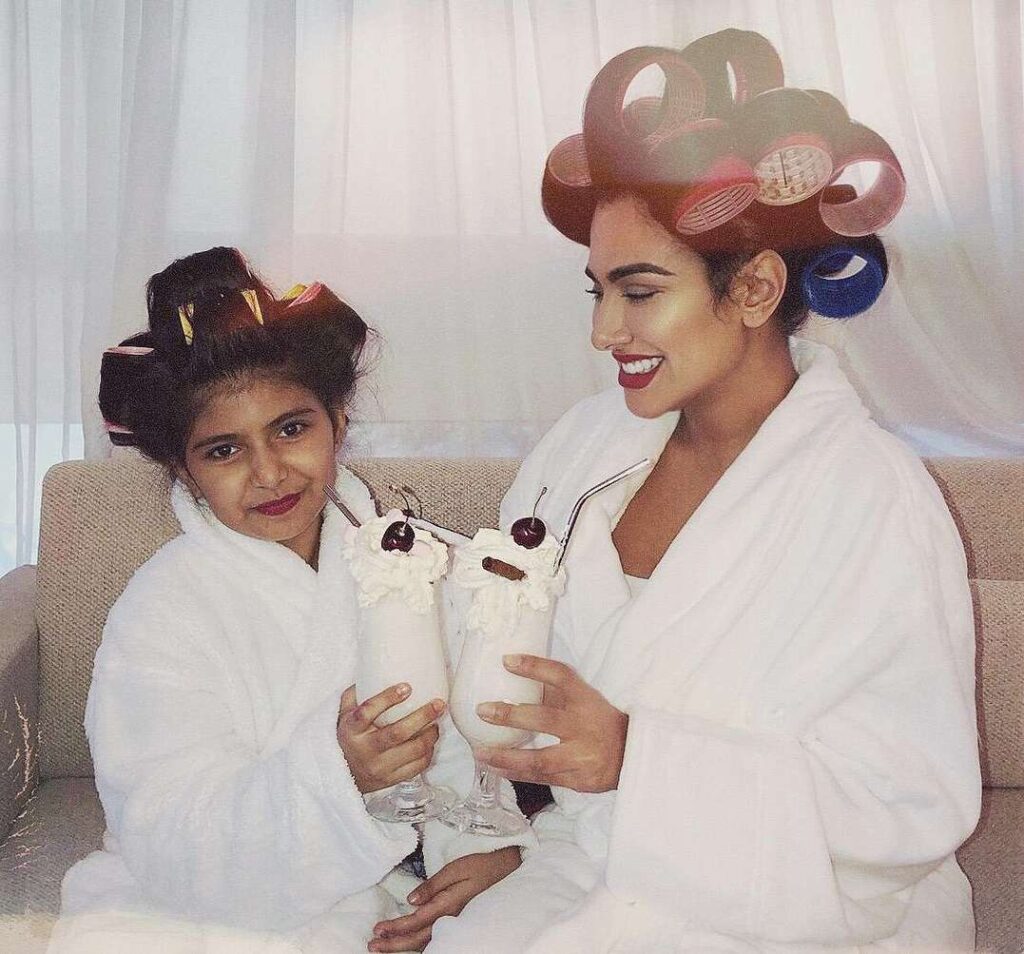 About Huda Kattan's plastic surgery
Based on information gathered by DNB Stories Africa, Huda Kattan has had plastic surgery to enhance her appearance. The beauty blogger revealed during an interview in January 2019 that she was insecure about her appearance, adding that she was bullied a lot as a child because of her skin colour.
She made it known that she had to do a breast implant as she was ashamed to show her breast to her husband after she had weaned their child. She stated that she was scared about the surgery at first but she later appreciated the outcome. The blogger has also done some lip surgery and a nose job. She is also very open about the surgeries and she never hesitates to talk about them.