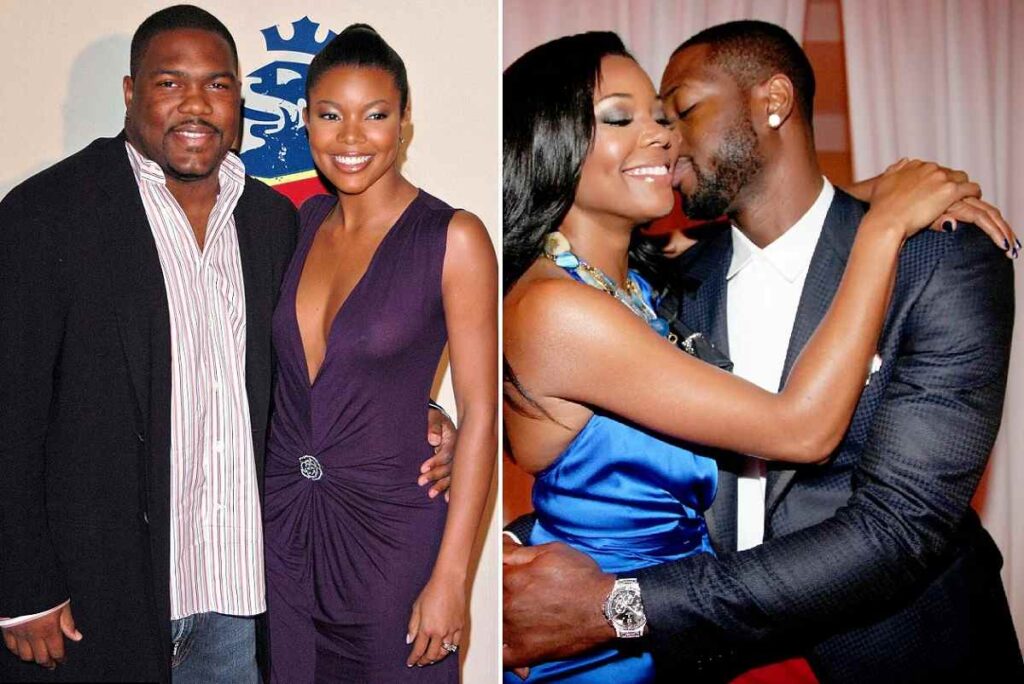 Who is Gabrielle Union?
Gabrielle Union is an American actress and author. She is popularly known for her work in movies like "Love and Basketball", "Think Like A Man" and "Daddy's Little Girls." Gabrielle Union made several appearances in sitcoms in the 1990s.
Union is also recognized for starring as the main character of the BET drama series "Being Mary Jane" which premiered in January 2014.
Gabrielle Union's full name is Gabrielle Monique Union-Wade. She was born on October 29, 1972, in Omaha, Nebraska, the United States to her parents – Theresa Union (mother) and Sylvester Union (father). As of December 2022, Gabrielle Union is 50 years old.
About Gabrielle Union's parents
Gabrielle Union's father, Sylvester Union is a former American military sergeant. Sylvester Union met Gabrielle Union's mother, Theresa Union at a telecommunications company where they used to work as managers. They fell in love and got married. Sadly, Sylvester and Theresa Union split amicably after 30 years of marriage.
Gabrielle Union's mother, Theresa Union (née Glass) is an American former phone company manager and social worker.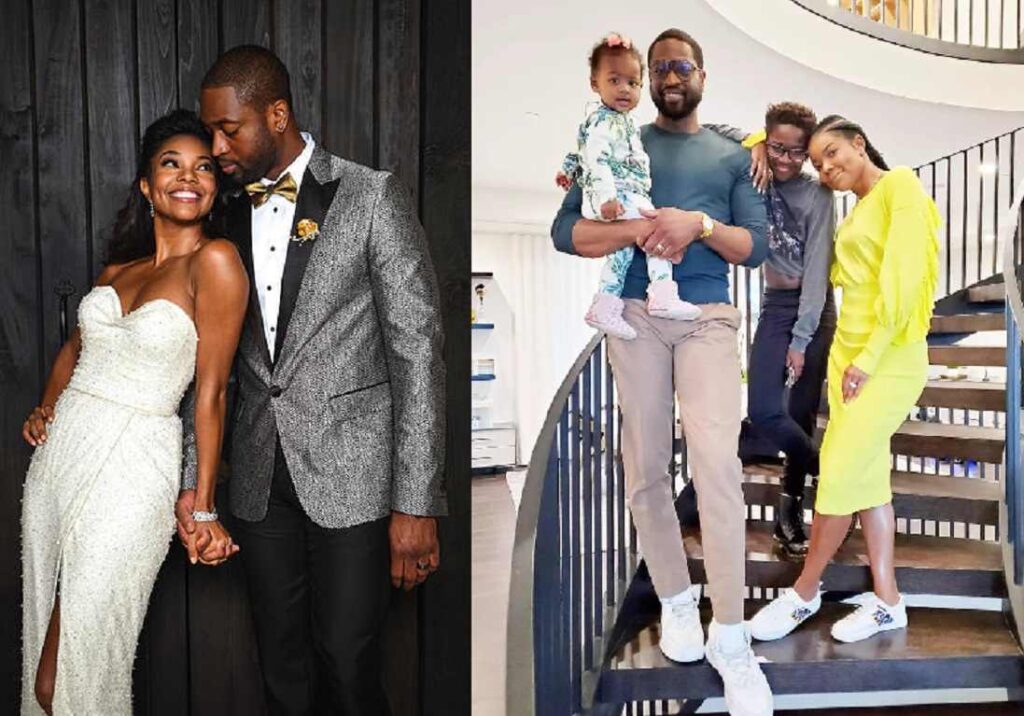 About Gabrielle Union's siblings
Gabrielle Union has two sisters from her parents' marriage – an older sister named Kelly and a younger one named Tracy.
Gabrielle Union's older sister is Kelly Union. However, not much information is currently available about her as she prefers to keep out of the spotlight.
Gabrielle Union's younger sister is Tracy Union. Not much is also known about her as she also prefers to stay private.
Gabrielle Union and Saweetie's relationship
According to information gathered by DNB Stories Africa, Gabrielle Union is related to American rapper, Saweetie (born Diamonté Quiava Valentin Harper). They are cousins. Saweetie, who is well known for her songs like "Tap In" and "Best Friend" which featured Doja Cat, was born on July 2, 1993, in Santa Clara, California and is currently 29 years old.
About Gabrielle Union's marriage and wedding
As of the time of publishing this article (December 2022), Gabrielle Union is married to her second husband of 8 years and counting – Dwayne Wade. Union has been married twice. She was first married to retired American footballer Chris Howard in 2001 and they split in 2006. Union remarried in 2014 to former professional basketball player Dwayne Wade.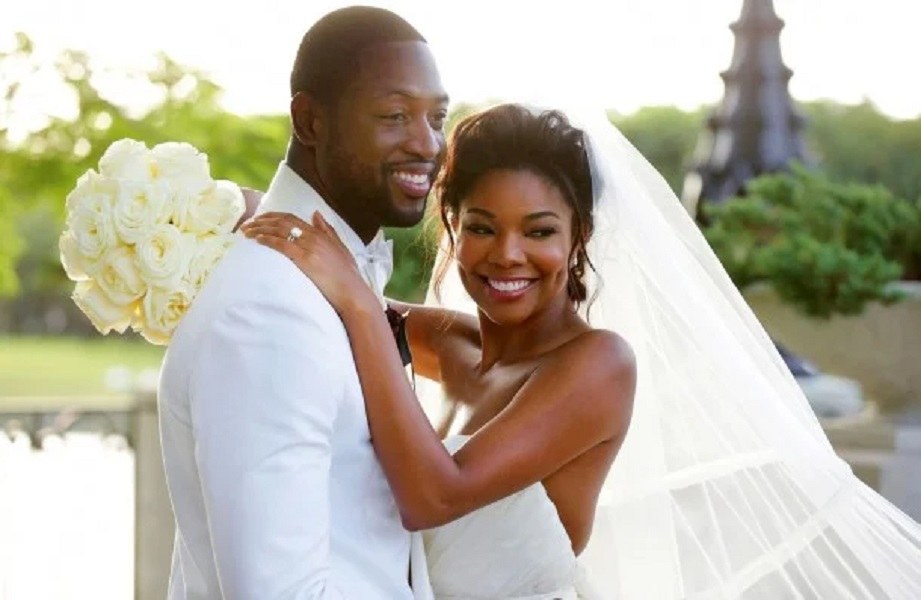 List of men Gabrielle Union has dated
Below is a list of Gabrielle Union's publicly known boyfriends and relationships.
Gabrielle Union was rumoured to have dated Michael Jordan. The time of this alleged relationship is undetermined.
Gabrielle Union married Chris Howard in 2001.
Gabrielle Union dated Darren Sharper briefly in 2006 after her split from Howard.
Gabrielle Union started dating Dwayne Wade in 2009. They got married in 2014.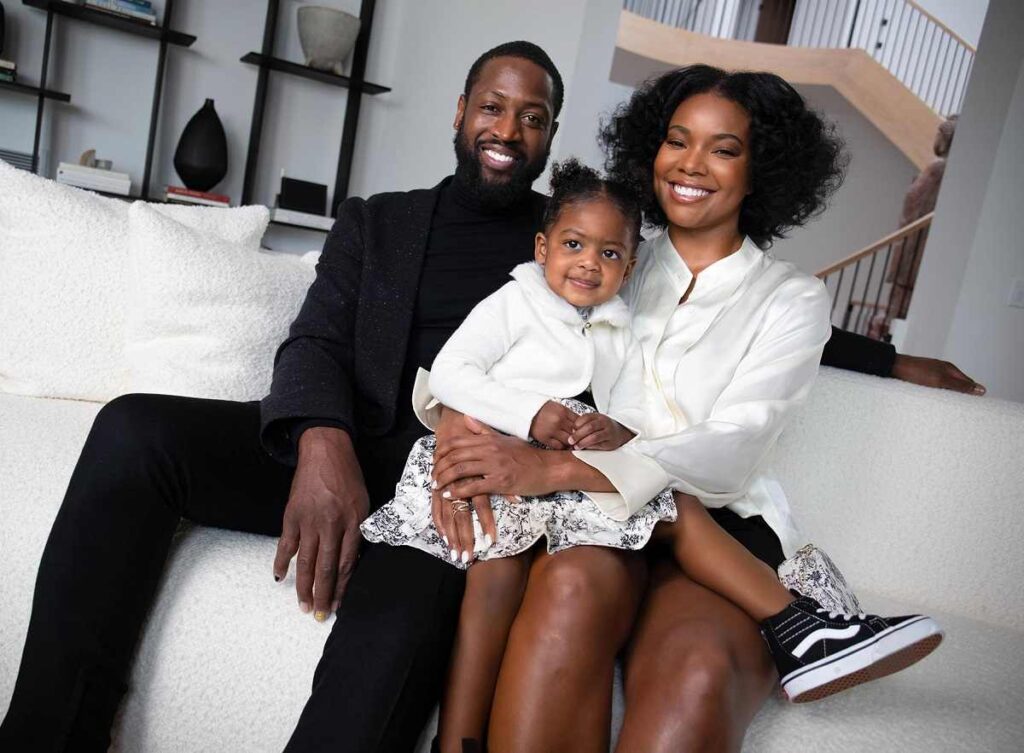 About Gabrielle Union's marriage to Chris Howard
Christopher L. Howard is a retired professional American football running back. During his career, Chris Howard played in the National Football League (NFL) for the Jacksonville Jaguars and Denver Broncos. Chris Howard was born on May 5, 1975, in Kenner, Louisiana, the United States and is currently 47 years old.
Union and Howard first met at a party in 1999. At the time, Gabrielle Union's acting career was just taking off and Howard was a running back for the Jacksonville Jaguars. In her 2017 memoir, "We're Going to Need More Wine," Gabrielle Union stated that Howard's proposal was anything but romantic.
She wrote:
"I spent the day at the spa and when I got to his house, there was a rose petals path from the front door to the bedroom. At the end was Chris, down on one knee. He had a bucket of KFC on the floor and was eating KFC potato wedges with one hand while holding a ring in the other."
Gabrielle Union went on to say that less than 24 hours after the proposal, she discovered a message on Chris Howard's computer that hinted at an affair. According to Union, the nuptials wasn't much to write home about either. She claimed that after a long night of partying, her bridesmaids arrived at the wedding hungover. She added that the officiating minister kept referring to her as "Gabriel" but she felt awkward correcting the minister so she let it slide.
During the course of their marriage, Gabrielle Union claimed Chris Howard had trouble remaining faithful. By 2005, Union had had enough. One of the women Howard had allegedly slept with, "Cameron Camera" threatened to sell photos proving that Howard was a philanderer in an extortion attempt. Gabrielle Union filed for divorce shortly afterwards. The divorce was finalized in 2006.
The marriage did not produce any children.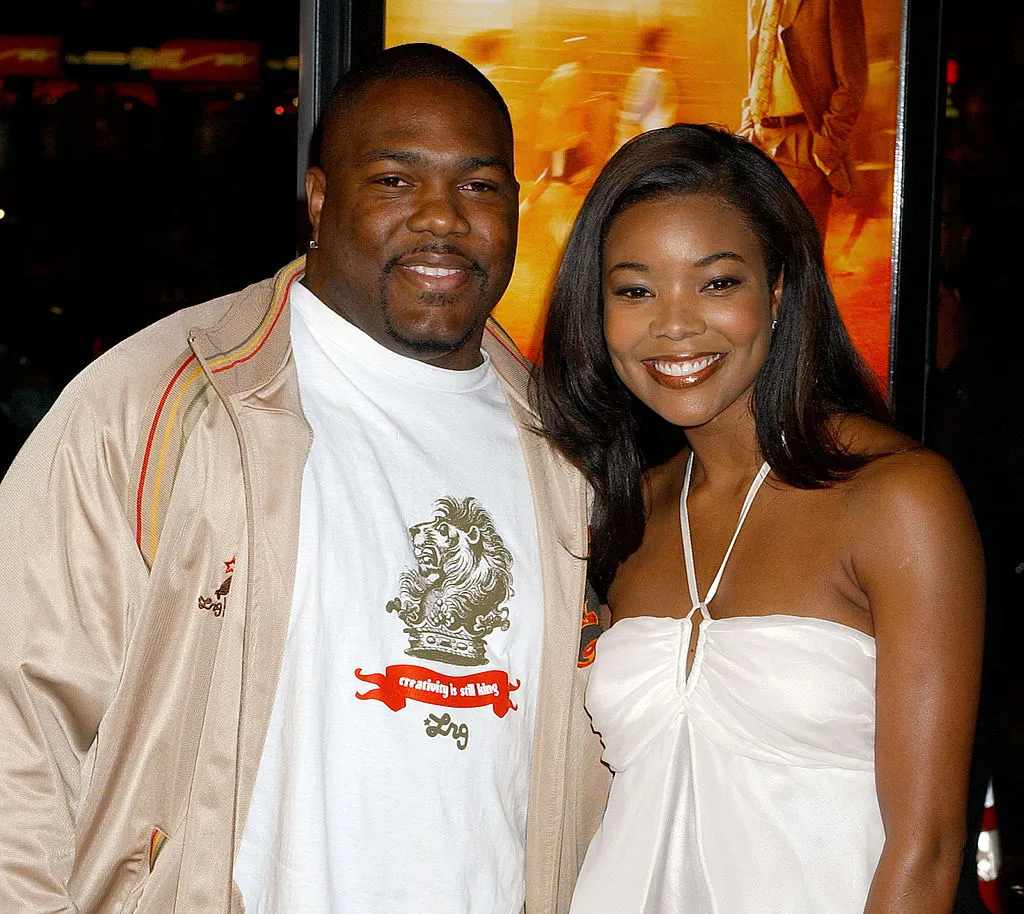 About Gabrielle Union's marriage to Dwayne Wade
Dwayne Thomas Wade Jr. is an American former professional basketball player. He played for the Miami Heat. Dwayne Wade was born on January 17, 1982, in Chicago, Illinois, the United States and is currently 40 years old.
Dwayne Wade and Gabrielle Union first met in February 2007. At the time, Wade was still married to his then-wife, Siohvaughn Funches and Union was recently divorced from Chris Howard. According to Gabrielle Union, it was not a love-at-first-sight scenario.
She said:
"I stayed on one side of the room with my people. We like to party and he doesn't drink at all. He was on the other side of the room having Bible study."
One thing led to another, Union and Wade started dating in 2009 but they didn't go public with their relationship until July 2010 when they posed for photos together at the Summer Groove Benefit Dinner in Hollywood, Florida. Not long after, the couple were seen together at Dwayne Wade's All-Star basketball game.
In February 2012, Gabrielle Union and Dwayne Wade appeared on the cover of Essence. At the time, Dwayne Wade revealed they were both taking their relationship slow in order to get it right this time as they were both divorcees.
He said:
"We're not rushing it. Both of us have been married before, and we understand that if we choose to marry again, we want it to be right. We both took failing at marriage hard. The next time, it's gonna be forever."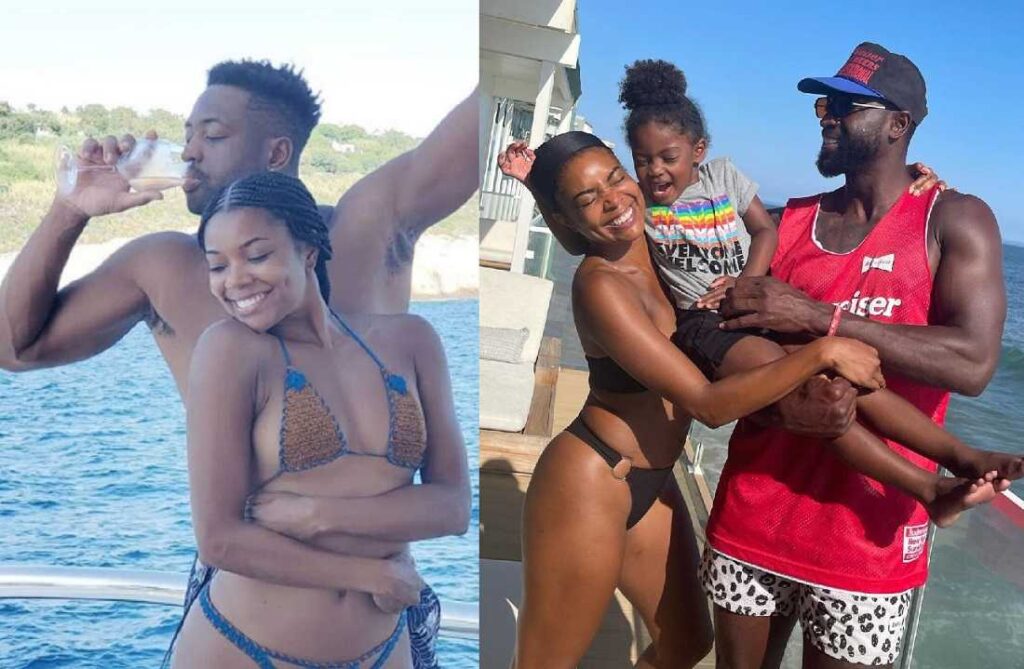 However, in early 2013, Gabrielle Union and Dwayne Wade split briefly due to their busy schedules. About the breakup, Gabrielle Union revealed that it was due to distance and scheduling. She couldn't get some time off and their relationship cracked under the pressure. It was later discovered that Dwayne Wade had a child with "Basketball Wives" star, Aja Metoyer during the break.
Dwayne Wade and Gabrielle Union later reunited, got engaged and arranged for a prenuptial agreement (a legal document, signed by both parties before marriage, stating the legal claims on each other's estate). Later on, it was revealed that the couple had signed the agreement at Union's insistence.
Union and Wade tied the knot on August 30, 2014, in an intimate ceremony in Miami. In her memoir, "We're Going to Need More Wine," Gabrielle Union revealed that she experienced eight or nine miscarriages due to adenomyosis, a uterine condition. In November 2018, Gabrielle Union and Dwayne Wade welcomed their daughter, Kaavia Wade via surrogate.
As of the time of writing, the couple is still together and going strong in their marriage. Gabrielle Union and Dwayne Wade celebrated their 8th wedding anniversary in August 2022.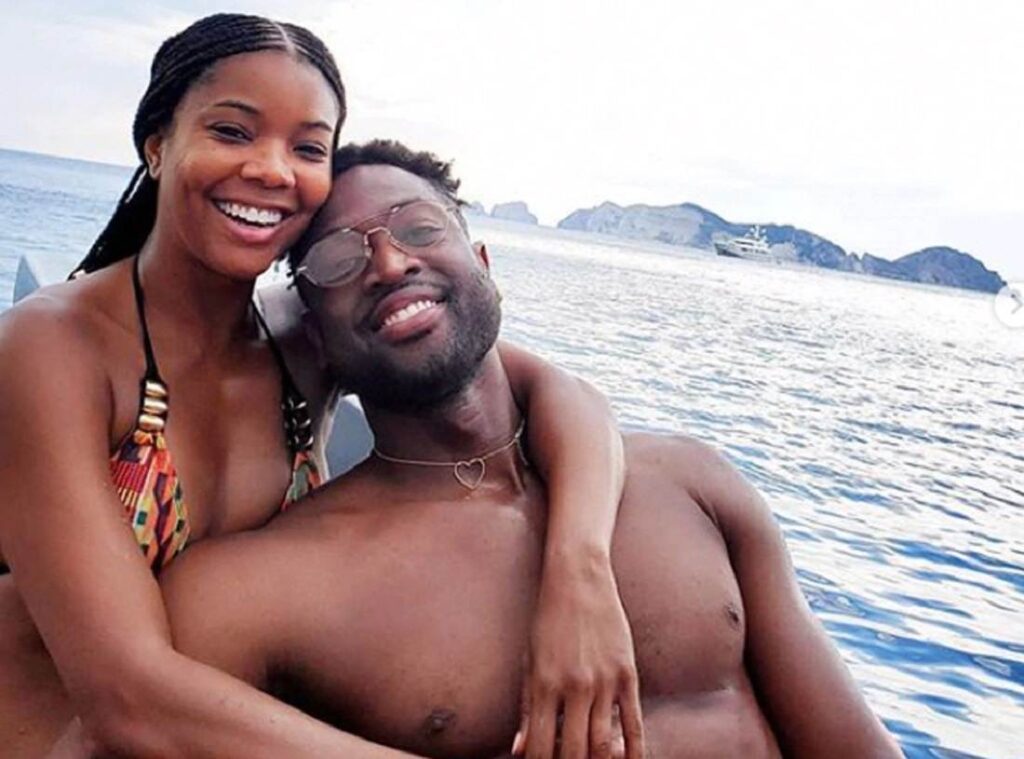 About Gabrielle Union's kids
Gabrielle Union and Dwayne Wade have only one child together named Kaavia Wade. However, together, the couple is raising three of Dwayne Wade's other children from his other affairs and also Wade's nephew, Dahveon Morris.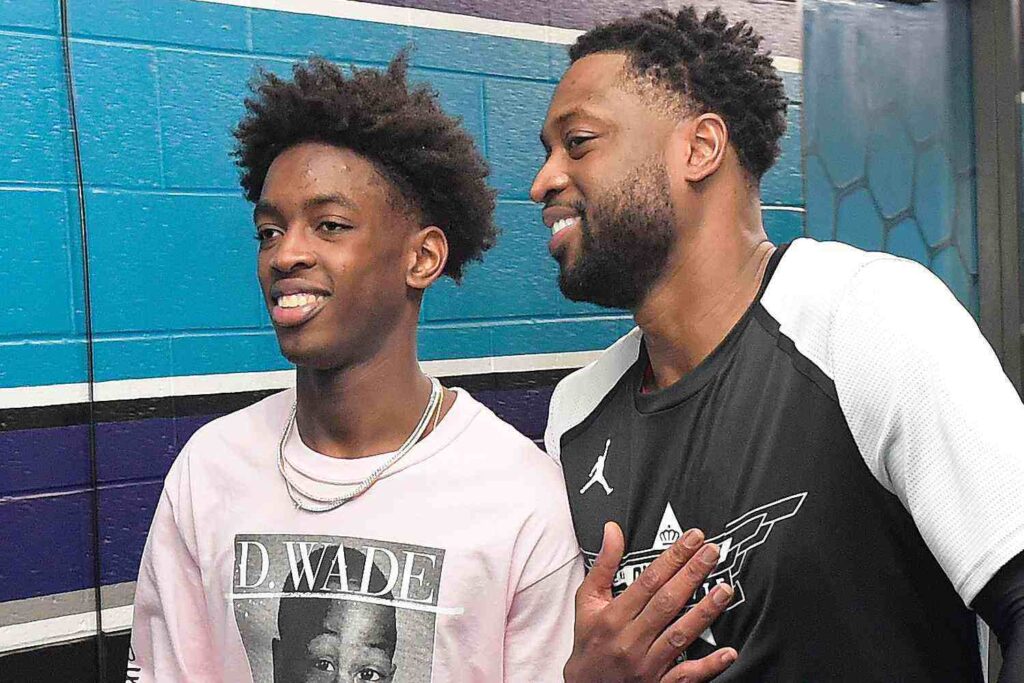 a. Zaire Wade
Zaire Wade was born on February 4, 2002, in Chicago, Illinois, United States to Dwayne Wade and his ex-wife, Siohvaughn Funches. He is an American professional basketball player. He also owns the apparel company "YnG DnA." As of December 2022, Zaire Wade is 20 years old.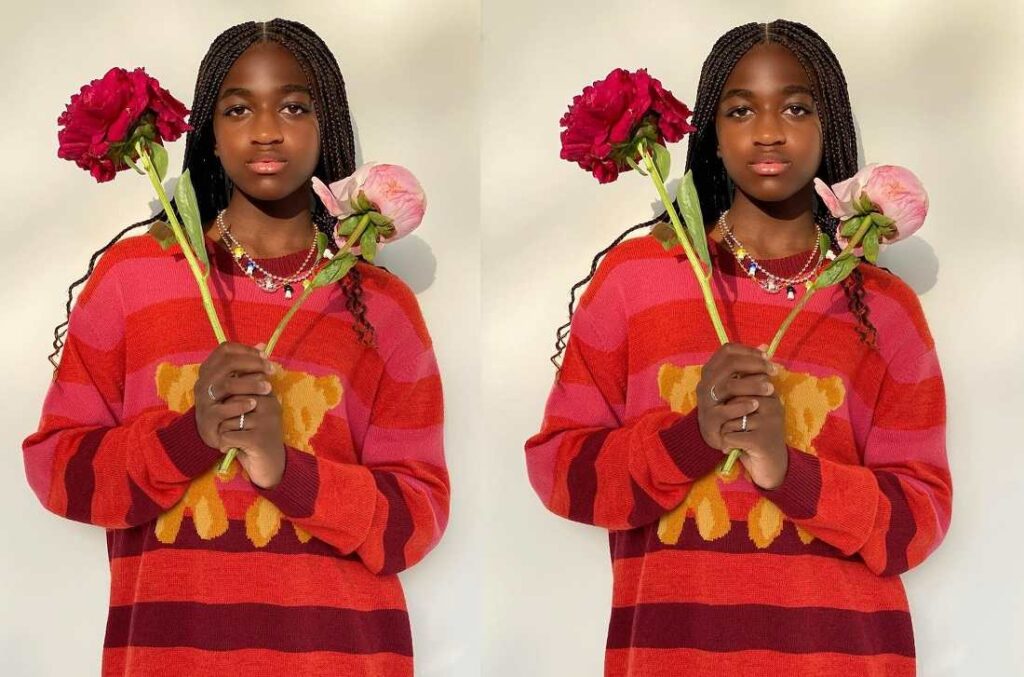 b. Zaya Wade
Zaya Wade (born Zion Malachi Airamis Wade) was born on May 29, 2007, to Dwayne Wade and Siohvaughn Funches. Zaya Wade, who was born biologically male now identifies as a transgender woman. While talking about her identity, Zaya Wade said:
"As a trans person, once I came out, there was a lot of hateful comments about how I should grow my hair out long or fit into a certain version of femininity, even though that's not true at all. That kind of advice is just trying to break you but don't let it."
In November 2022, Siohvaughn Funches, Dwayne Wade's ex-wife filed a petition to block the name and gender change of Zaya Wade. Funches requested that Zaya Wade (who is currently 15 years old) wait until the age of maturity to make permanent changes to her identity. Funches went on to accuse Dwayne Wade of exploiting Zaya's transition and story for profit. This petition came two months after Dwayne Wade filed to have his daughter legally change her name to Zaya Malachi Airamis Wade. The hearing to resolve the case will be held on December 12, 2022.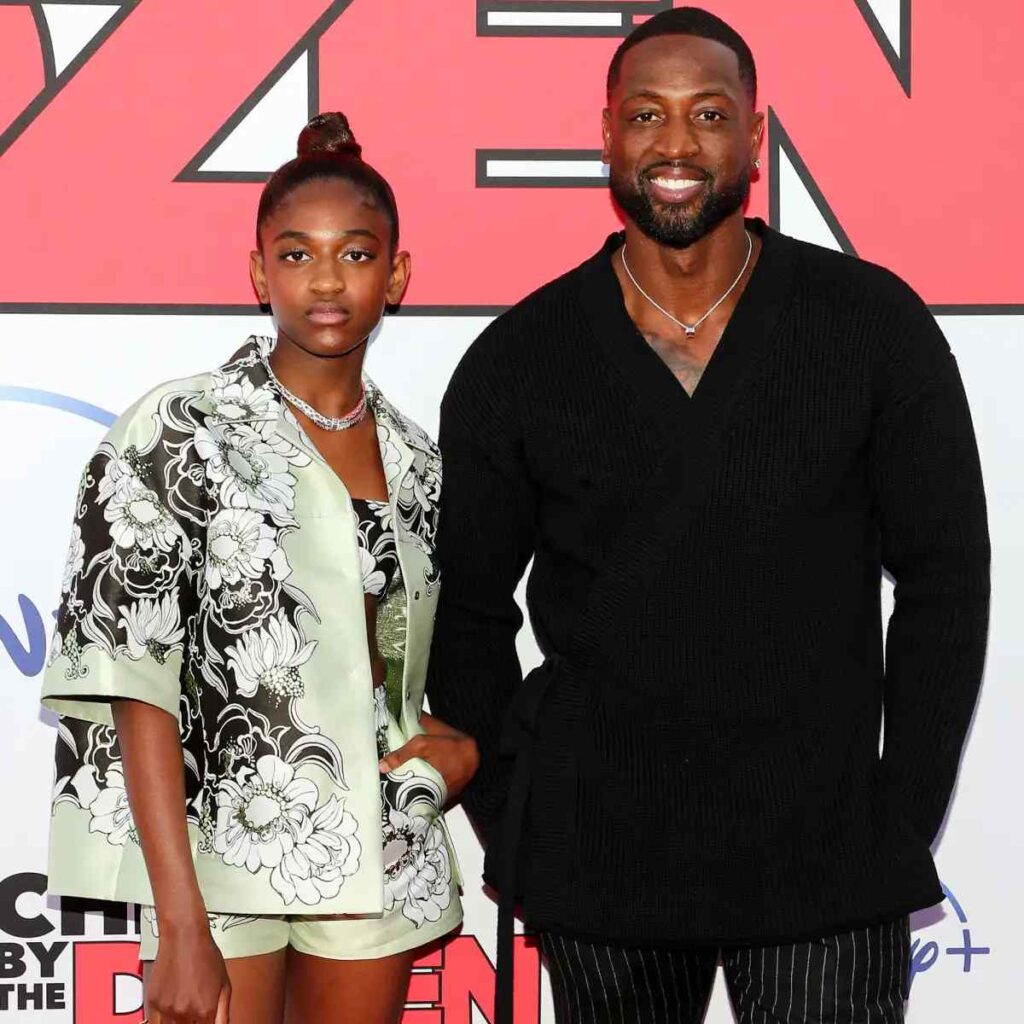 c. Xavier Zechariah Wade
Xavier Zechariah Wade was born on November 10, 2013, to Dwayne Wade and his ex-girlfriend Aja Metoyer. He is currently 8 years old.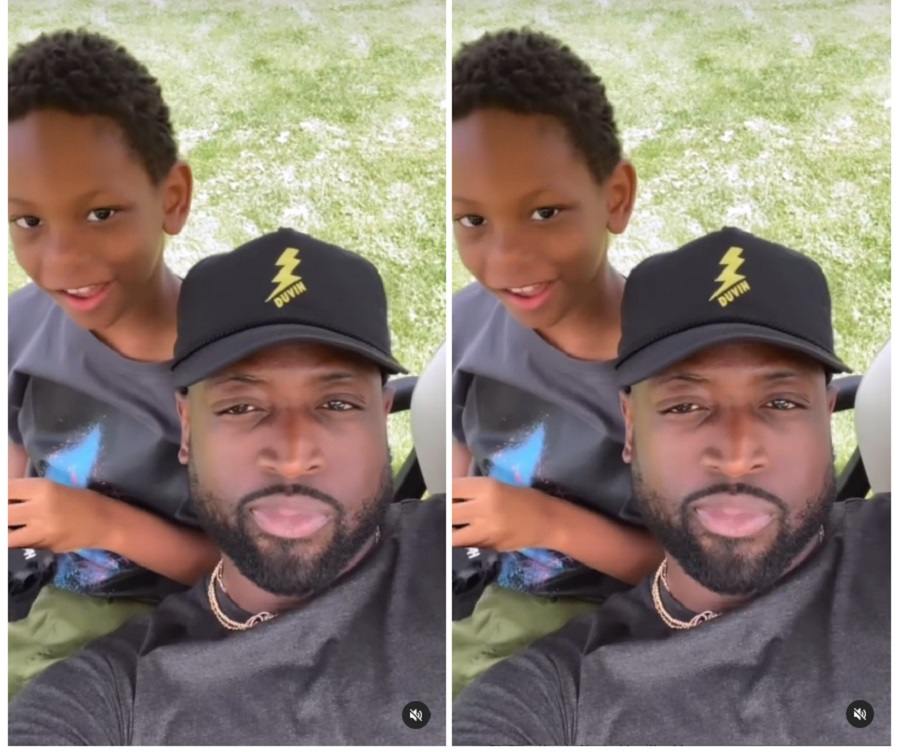 d. Kaavia Wade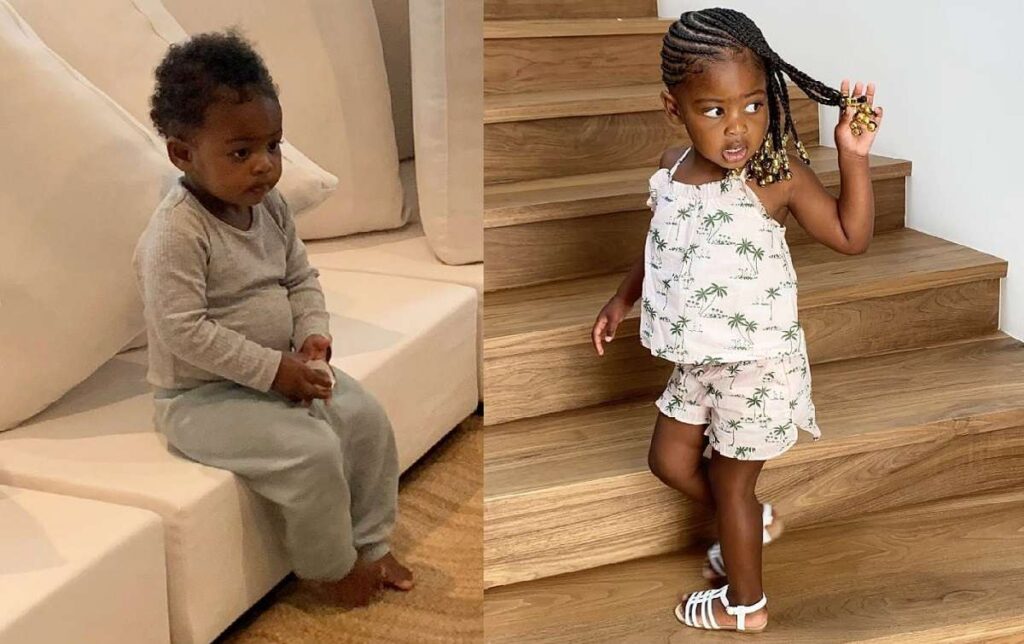 Kaavia James Union Wade was born on November 7, 2018, to Gabrielle Union and Dwayne Wade via surrogacy. Despite her young age, Kaavia Wade has turned into a social media star known for her funny facial expressions which have earned her the nickname "Shady Baby." Kaavia Wade's expressions are often used in creating funny social media memes. As of December 2022, Kaavia Wade is 4 years old.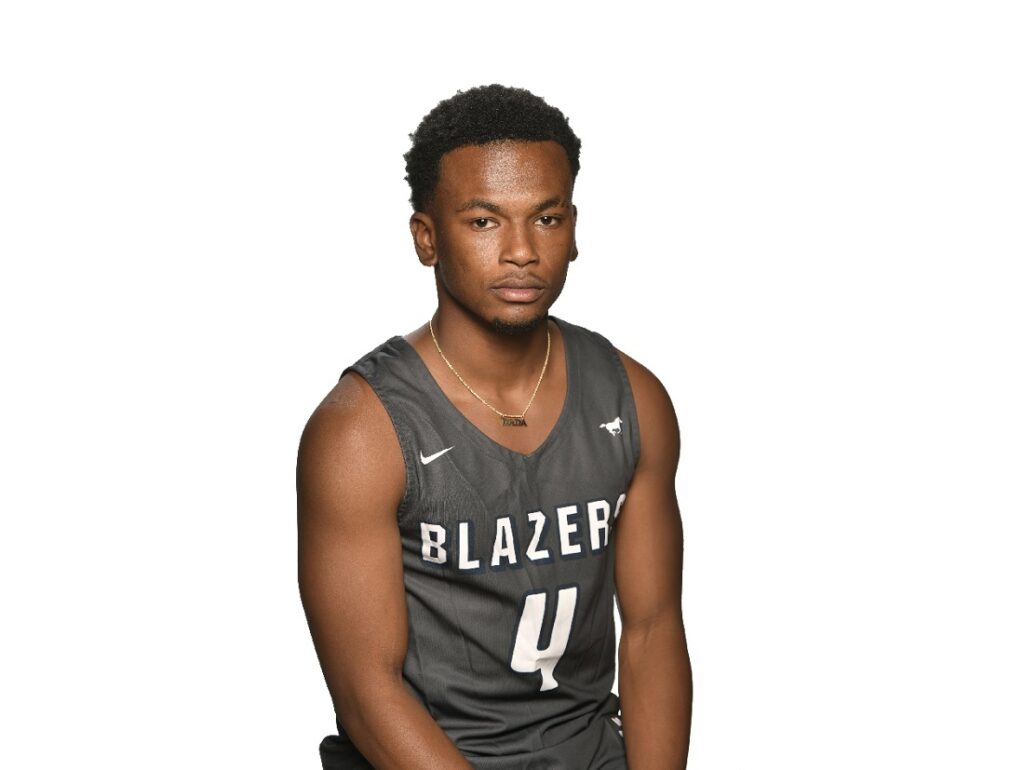 e. Dahveon Morris
Dahveon Morris is Dwayne Wade's nephew. He was born in 2001. In 2011, Dwayne Wade was awarded full custody of his nephew. Morris is currently 21 years old.