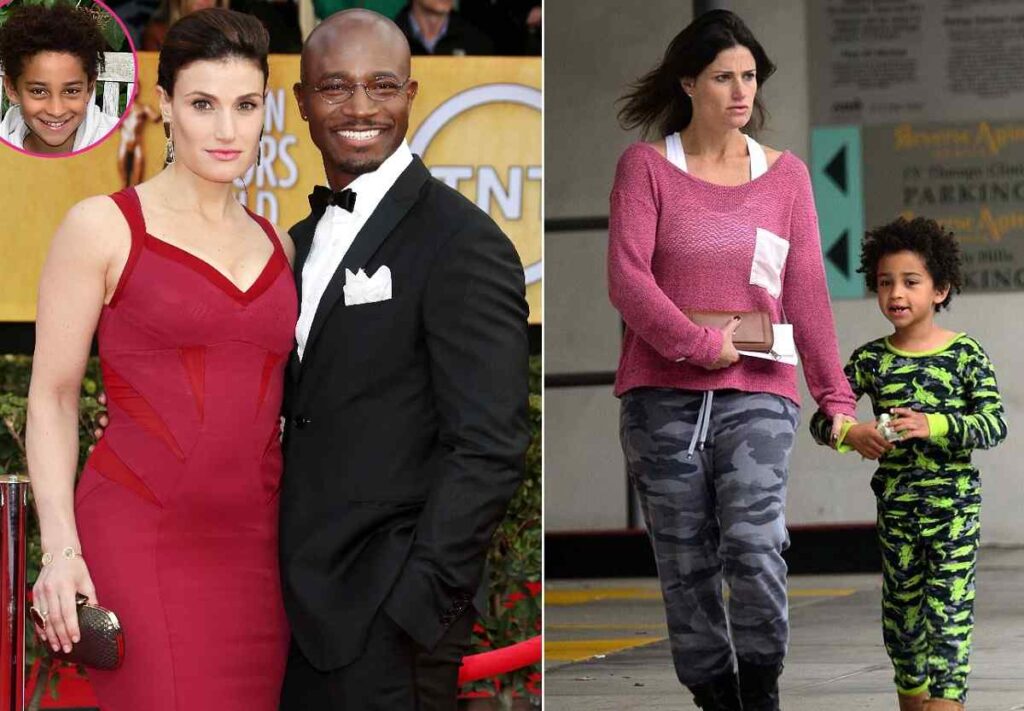 Who is Taye Diggs?
Taye Diggs is an American actor known for his roles in the TV series "Private Practice" (2007 – 2013), Murder in the First (2014 – 2016), and All American (2018 – present). Diggs also appeared in the Broadway musicals Rent and Hedwig and Angry Inch (2001). He is also referred to as Scott Leo "Taye" Diggs and Scottay.
Taye Diggs' real name is Scott Leo Berry. He was born on January 2, 1971, in Newark, New Jersey, United States. He is 51 years old as of November 2022. Diggs is an American by nationality and a Christian.
About Taye Diggs' parents
Taye Diggs grew up in the South Wedge neighbourhood of Rochester, New York. He was born to his parents – Marcia Ann Berry (mother) and Andre Young (father). When Taye Diggs was little, his mother married Jeffries Diggs whose surname Taye later took.
About Taye Diggs' father – Andre Young
Andre Young is a visual artist popularly known as the biological father of Taye Diggs. According to reports, Taye Diggs has never met his biological father before. His mother, Marcia separated from his father when he was young and moved in with Jefferies Diggs who became Taye's stepfather.
About Taye Diggs' mother – Marcia Ann Berry
Marcia Ann Berry was born in Newark, New Jersey. She was a teacher and actress popularly known as the mother of Taye Diggs. When Taye was young, Marcia separated from Andre Young (Taye Diggs' father) and moved to Rochester, New York where she met Jefferies Diggs. In an interview, Taye Diggs confessed that Jefferies was a strict parent and he imposed discipline in their house.
Not much is known about Taye's stepfather, Jefferies Diggs.
About Taye Diggs' siblings
Taye Diggs was born as the only child of his parents. However, through his mother's marriage to Jefferies Diggs, Taye gained four younger half-siblings. They include two brothers named Gabriel and Micheal, and two sisters named Christain and Shalom.
a. Gabriel Diggs
Gabriel Diggs is Taye Diggs' half-brother. He is an American DJ, music producer, and radio host. He was born on July 28, 1977, in Rochester, New York, United States. He is 45 years old as of November 2022. As a producer, Gabriel Diggs has worked with highly acclaimed artists like John Legend, Steve Aoki, Sarah McLachlan, and Usher.
He has also performed for a variety of high-profile clients including Karl Lagerfield, Shonda Rhimes, Twitter, Pepsi, Us Weekly, ABC, VH1, Guess, and Warner Bros. Information about his personal life is currently scarce.
b. Michael Diggs
Michael Diggs is an American musician. There is no information about him as he likes to lead a quiet life.
c. Christain Diggs
Christain Diggs is the younger half-sister of Taye Diggs. Not much is known about her at this time.
d. Shalom Diggs
Shalom Diggs is the other younger half-sibling of Taye Diggs. Not much information is known about her.
Taye Diggs' marriage and wedding
As of the time of publishing this article (November 2022) Taye Diggs is divorced and does not have a wife. The actor was formerly married to American actress Idina Menzel. The former couple were married for 10 years before separating in 2013. They have one son together. According to information gathered by DNB Stories Africa, Taye Diggs is believed to currently be in a relationship with American actress and hip-hop star Apryl Jones.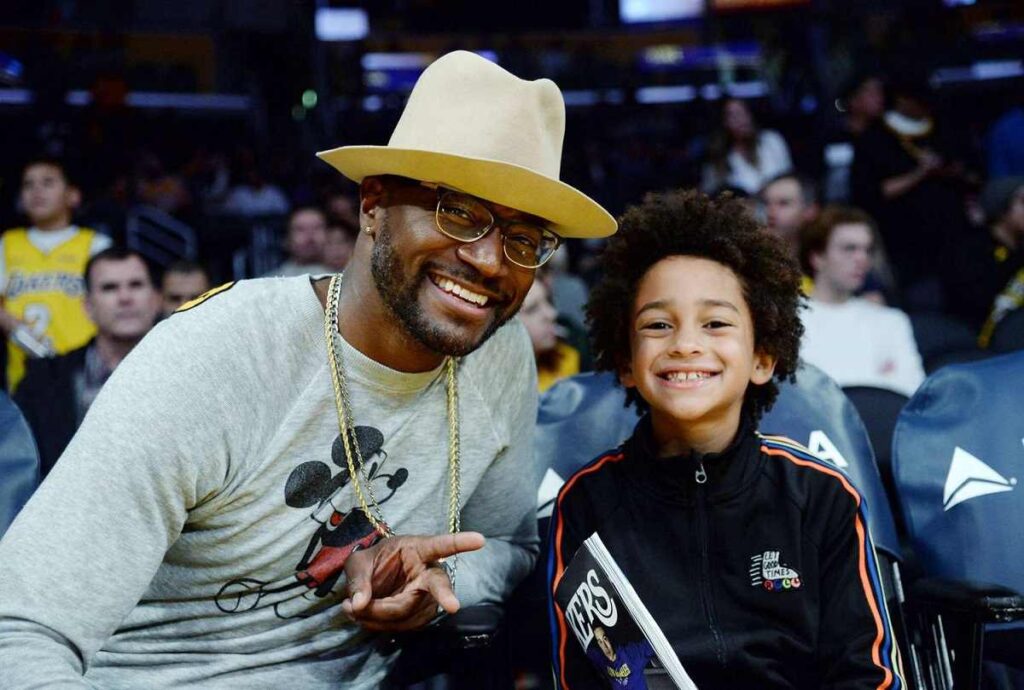 List of Taye Diggs' girlfriends
Below is a list of the women Taye Diggs has dated in the past. The list also includes his ex-wife Idina Menzel.
Taye Diggs was married to Idina Menzel in 2003.
Taye Diggs was in a relationship with model and interior designer Amanza Smith in 2014.
Taye Diggs was once in a relationship with Angelina Jolie, reports say.
Taye Diggs is believed to be currently dating Apryl Jones in 2022.
About Taye Diggs' marriage to Idina Menzel
Idina Menzel is an American actress and singer. She was born on May 30, 1971, in New York, New York, United States. She is 51 years old as of November 2022.
Taye Diggs and Idina Menzel met in 1995 while starring in the original Broadway production of "Rent" as original cast members. Eight years later, the pair exchanged vows and their marriage (while it lasted) was one of the most-talked-about marriages in Hollywood. In 2009, the couple reported they were expecting their first child together. Before the arrival of their son, Idina revealed that Taye Diggs had been ready to have kids since the day she met him.
She said:
He wouldn't talk about marriage, but he'd talk about me having his children. He's always wanted, kids. He grew up with four younger brothers and sisters, so he's very comfortable around children.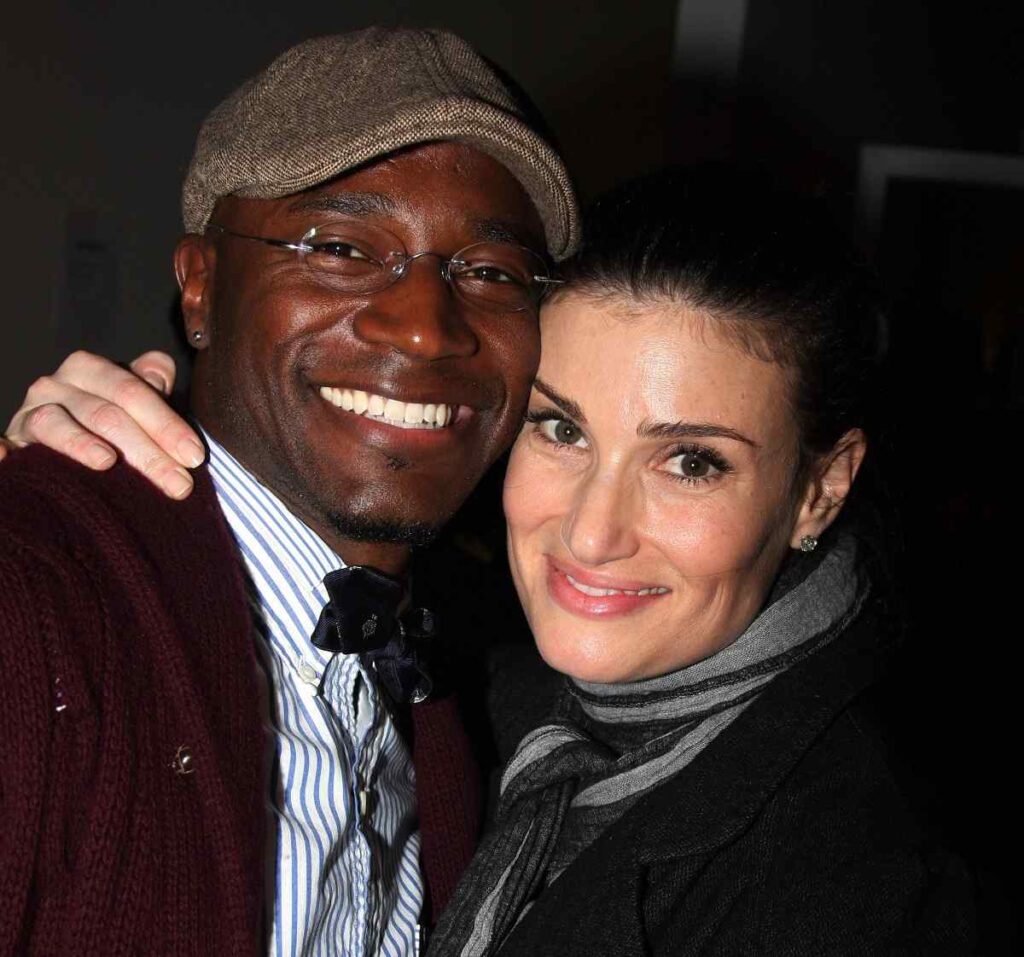 With their seemingly sweet union, it came as a shock to fans when the couple announced their separation in December 2013. Following their split, the ex-couple explained that their primary focus and concern was for their son.
Reflecting on the split, Taye Diggs said:
I'd be lying if I said there weren't times when I thought, oh man, people are going to trip out if we split. Maybe they thought it was cute that we met in Rent. There weren't a lot of couples like us in the theater community and I know there aren't a lot of performers as talented as she is, and then you have the whole mixed thing. It was easy for people to root for us.
The divorce was finalized a year later, in December 2014. In an interview with US Weekly in 2017, Taye Diggs stated that he and Idina Menzel trust each other when it comes to parenting.
In an interview with People Magazine (prior to their split), Idina Menzel opened up about her marriage to Diggs, revealing that it wasn't always smooth sailing.
She said:
We work at it. I'm not going to glamorize it or glorify it-we go through tough times like everybody else, but we love each other very much. We try not to be away from each other for more than two weeks at a time, and we try to find new ways to communicate.
As of November 2022, Idina Menzel is currently married to American actor Aaron Lohr. Diggs, on the other hand, has not remarried.
About Taye Diggs' relationship with Amanza Smith
Amanza Smith is an American model, interior designer, real estate agent, and television personality. She was born on December 12, 1976, in Indiana, United States. She is 45 years old as of December 2022.
Taye Diggs and Amanza Smith met at a bar in 2014 over a couple of drinks. Amanza Smith admitted that she had always considered Taye to be one of the most good-looking men on the planet even before she met him. The couple reportedly broke up in 2018 after dating for around three years. There were rumours that their breakup was caused by Amanza Smith always putting her family and career first.
In an episode of the "Not Skinny But Not Fat" podcast hosted by Amanda Hirsch, Amanza Smith revealed that neither she nor Diggs was ready for a serious relationship at the time, adding that they were better off as friends.
Neither one of us was in the right place to date. If you're the first relationship someone has fresh out of a divorce, it's probably never going to work. We are better off as friends.
Despite their breakup, the two have remained friends. On the podcast, Amanza Smith also shared that she always drops her kids off at Idina's house so they'll have playdates and sleepovers there.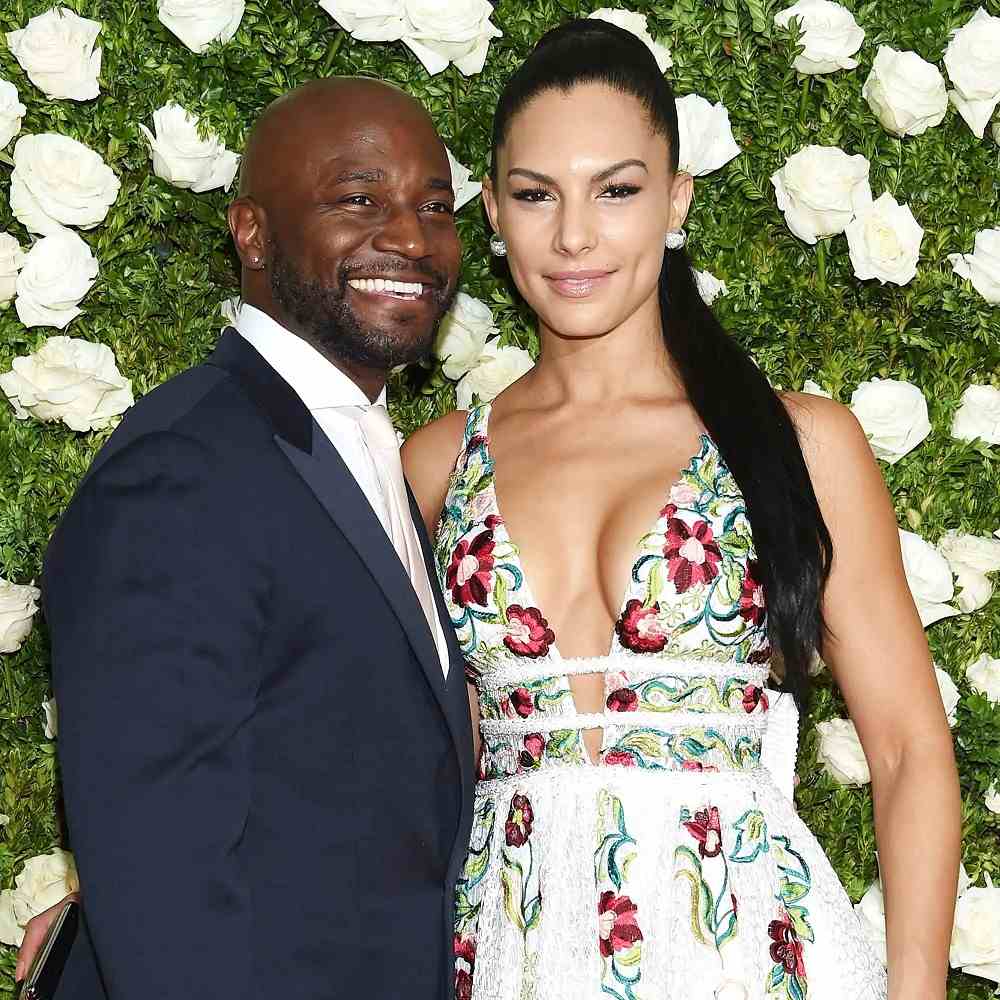 About Taye Diggs and Apryl Jones' relationship
Apryl Jones is believed to be the current girlfriend of Taye Diggs. She is an American actress and reality TV star. She was born on December 15, 1986, in Illinois, United States. She is 35 years old as of November 2022.
Taye Diggs and Apryl Jones first sparked dating rumours in December 2021 after they were spotted attending a party together. Later on, they began sharing cute and corny TikToks and Instagram Reels with their followers which further heightened the dating rumours. In February 2022, the pair walked the red carpet for the private screening of Taye's movie "Incarnation". Apryl Jones shared an image of them together on her Instagram page and captioned it, "I laugh my ass off with you".
Taye Diggs later responded in the comment section and wrote "Who? Me? I'm the lucky one". The pair have continued to flaunt "couple goals" on social media but have yet to officially confirm their relationship. Before Taye Diggs, Apryl Jones was previously linked to American rapper Omarion, the father of her two children.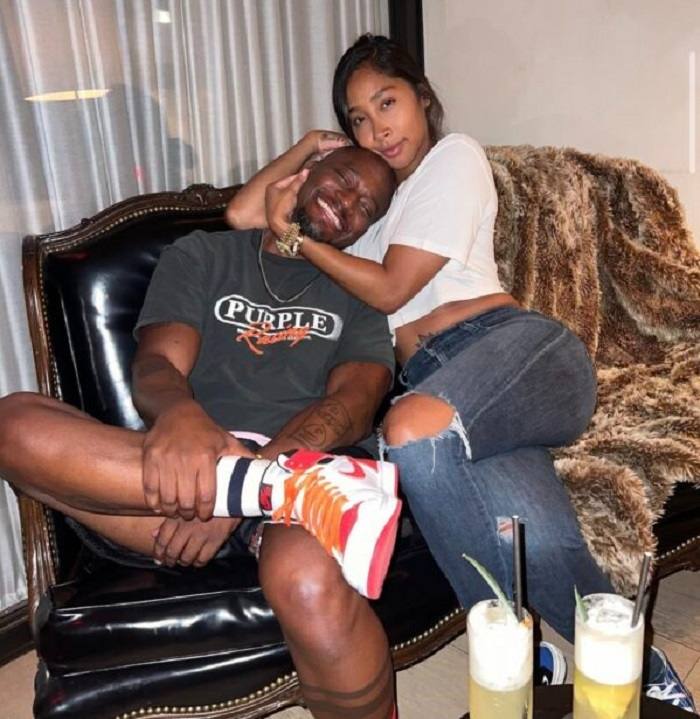 Taye Diggs kids
As of the time of publishing this article, Taye Diggs is the proud father of one child. He has a son named Walker Nathaniel Diggs whom he shares with his ex-wife Idina Menzel.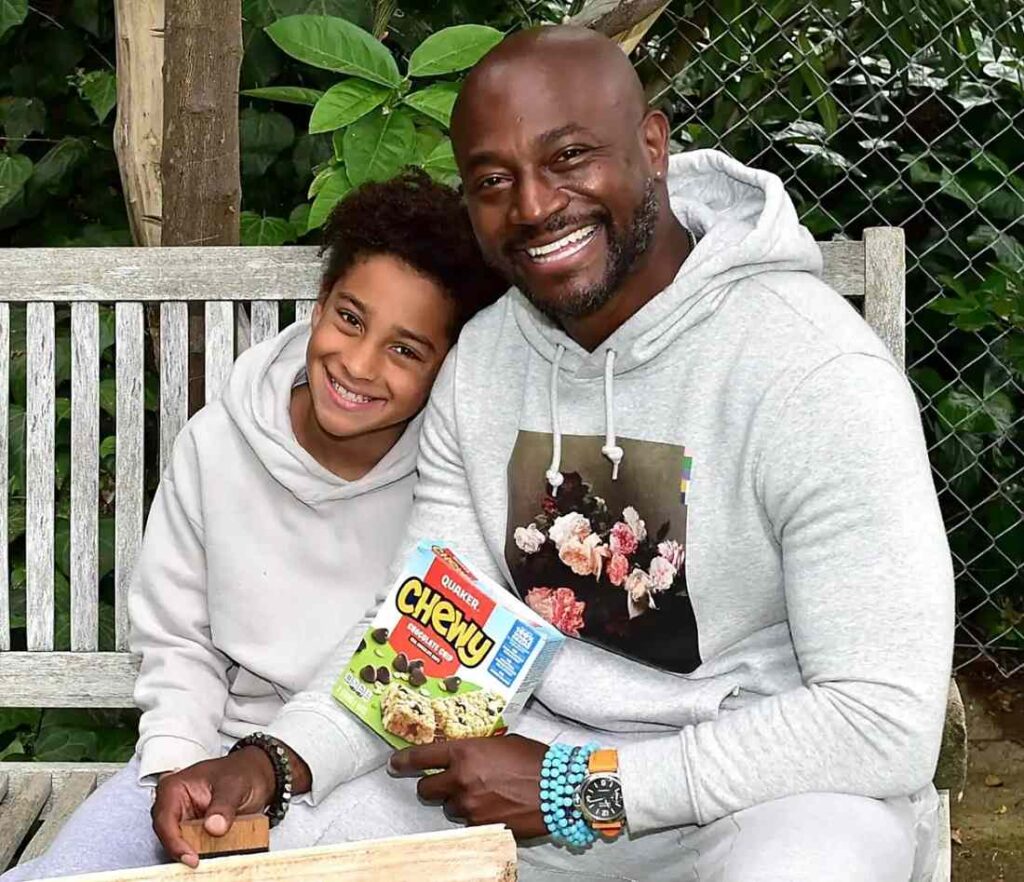 a. Walker Nathaniel Diggs
Walker Nathaniel Diggs is Taye Diggs' only son. He was born on September 2, 2009, in the United States. He is 13 years old as of November 2022.