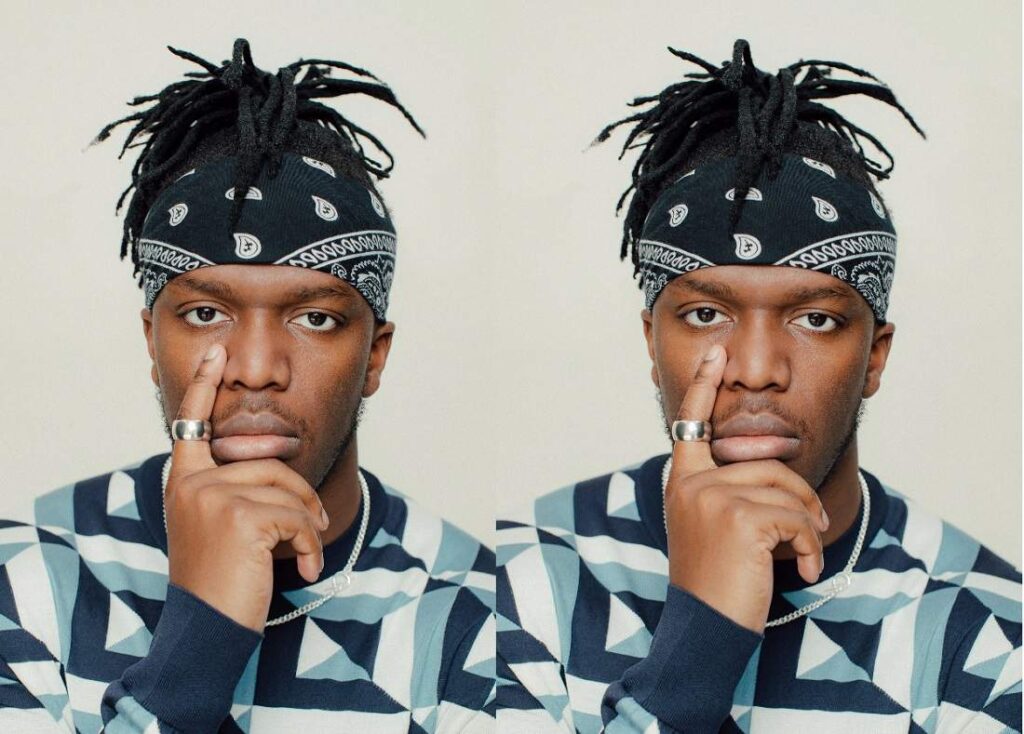 Who is KSI?
KSI is a British YouTuber, rapper, boxer, actor, author, and philanthropist. He is the co-founder of the now-defunct British YouTube group "Sidemen". Other members of the group were Simon Minter, Josh Bradley, Tobi Brown, Ethan Payne, Vik Barn, and Harry Lewis.
KSI has multiple sources of income. He is the CEO of Misfits Boxing and a restaurant known as "Sides". He is also a co-owner of Prime Hydration Energy Drinks and XIX Vodka. He was ranked first on the list of UK's Most Influential YouTube Creators by Tubular Labs in 2015.
KSI's full name is Olajide Olayinka Williams Olatunji. His stage name "KSI" is an acronym for "Knowledge, Strength, Integrity". He is also known as "JJ". KSI was born on June 19, 1993, in London. He is the oldest of two children born to his Nigerian parents – Jide Adamulla Olatunji (father) and Yinka Atinuke (mother). As of January 2023, KSI is 29 years old.
The YouTube star grew up in Watford, Hertfordshire alongside his younger brother, Deji Olatunji. He reportedly attended Berkhamsted School but dropped out in 6th form to pursue his YouTube career.
KSI's background and origin
KSI is of Yoruba heritage, a major ethnic group in Nigeria. According to information gathered by DNB Stories Africa, his parents migrated from Nigeria to Britain after their marriage in search of greener pastures. Though the YouTube star has spent his entire life in Britain, his lineage is from Nigeria and that explains his Yoruba name.
About KSI's parents
KSI is the first child of Jide Adamulla Olatunji (father) and Yinka Atinuke (mother). His father was born on August 28, 1966, in Ibadan, a state in the southwestern part of Nigeria. According to reports, KSI's father also has roots in the Hausa-Fulani tribe in Nigeria. He is 56 years old as of January 2023. Reports have it that KSI's father, Mr Jide Adamulla Olatunji works as a cameraman for his second son, Deji Olatunji who is also a YouTuber. He often appears in Deji's videos.
KSI's mother, Yinka Atinuke was reportedly born on May 4, 1967, in Islington, UK. However, her IMDb page recorded her birth year as 1971. Atinuke was born to Nigerian parents and was raised as a Catholic. She is in her 50s as of the time of publishing this post. She was said to have lost her father at a tender age. She also often features in her sons' videos.
About KSI's siblings
Deji Olatunji is KSI's younger brother and his only known sibling. He is also a YouTuber, actor, and rapper like his brother. He was born on December 9, 1996, in London. He is 26 years old as of January 2023. Deji Olatunji started his personal YouTube channel in 2011, posting videos related to comedy, video games, pranks and viral challenges. Following in his older brother's entrepreneurial spirit, Deji Olatunji owns a clothing line called "Tank".
Deji Olatunji started gaining popularity by appearing in his brother's videos. He also starred in the 2016 comedy film "Laid in America" alongside his brother. Deji Olatunji was ranked second alongside his brother KSI in 2015 on the list of UK's Most Influential YouTube Creators. He released a diss track in 2017 titled "Sidemen Diss" during the rancour between his brother and the Sidemen group.
Deji Olatunji is reportedly in a relationship with Belgian YouTuber and content creator Dounja Akoudad (also written as Dunjahh).
Though they have always maintained a cordial relationship with each other, Deji Olatunji and KSI had a major fight in 2018.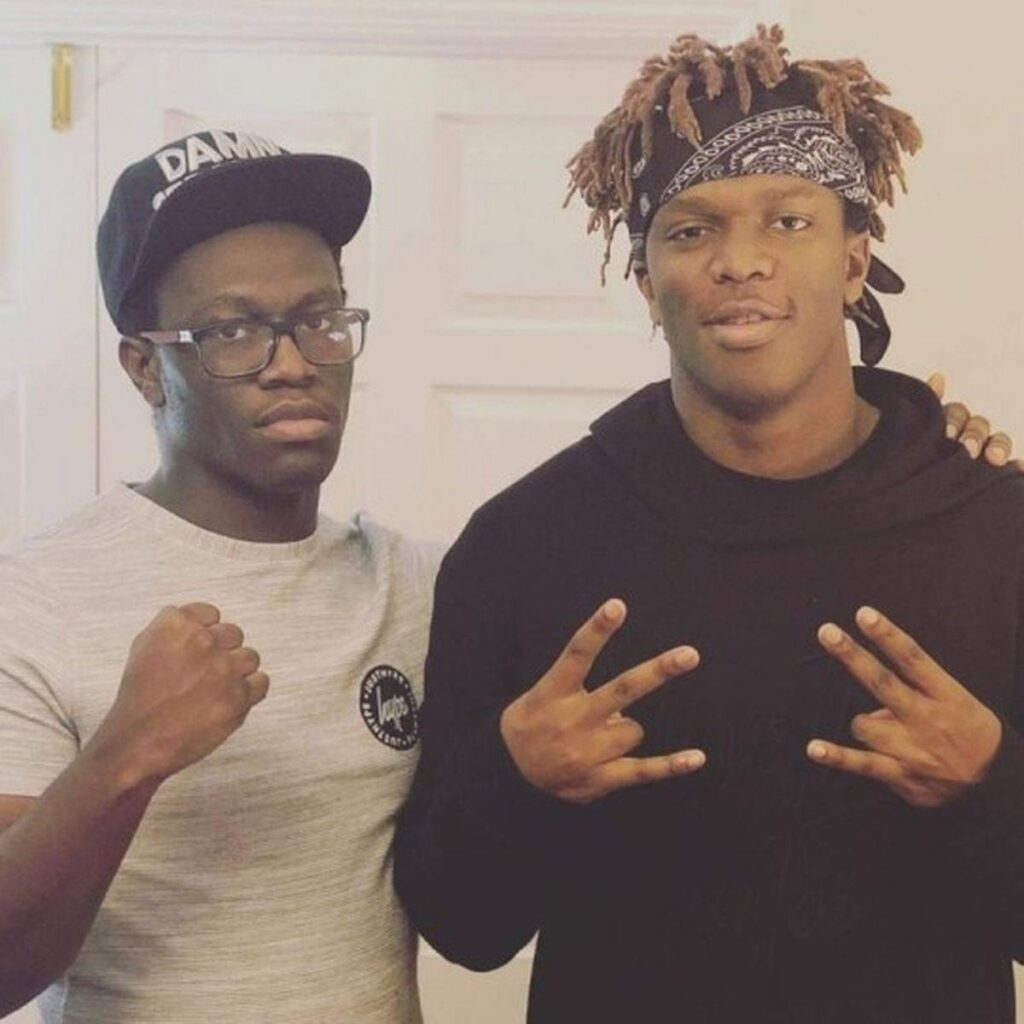 About KSI's fight with his younger brother – Deji Olatunji
KSI had a falling-out with his younger brother, Deji Olatunji in 2018 after Deji shared his personal bank records in a video. KSI got pissed with the act and expressed his disappointment with his parents for allowing such a publication. However, he made it known in November 2019 that they have settled their dispute.
Speaking about the feud, KSI stated that brothers fight all the time but theirs got blown out due to their fame.
He said:
"Brothers fight and there's always gonna be a situation where, because we're in the public eye, everything gets blown out of proportion".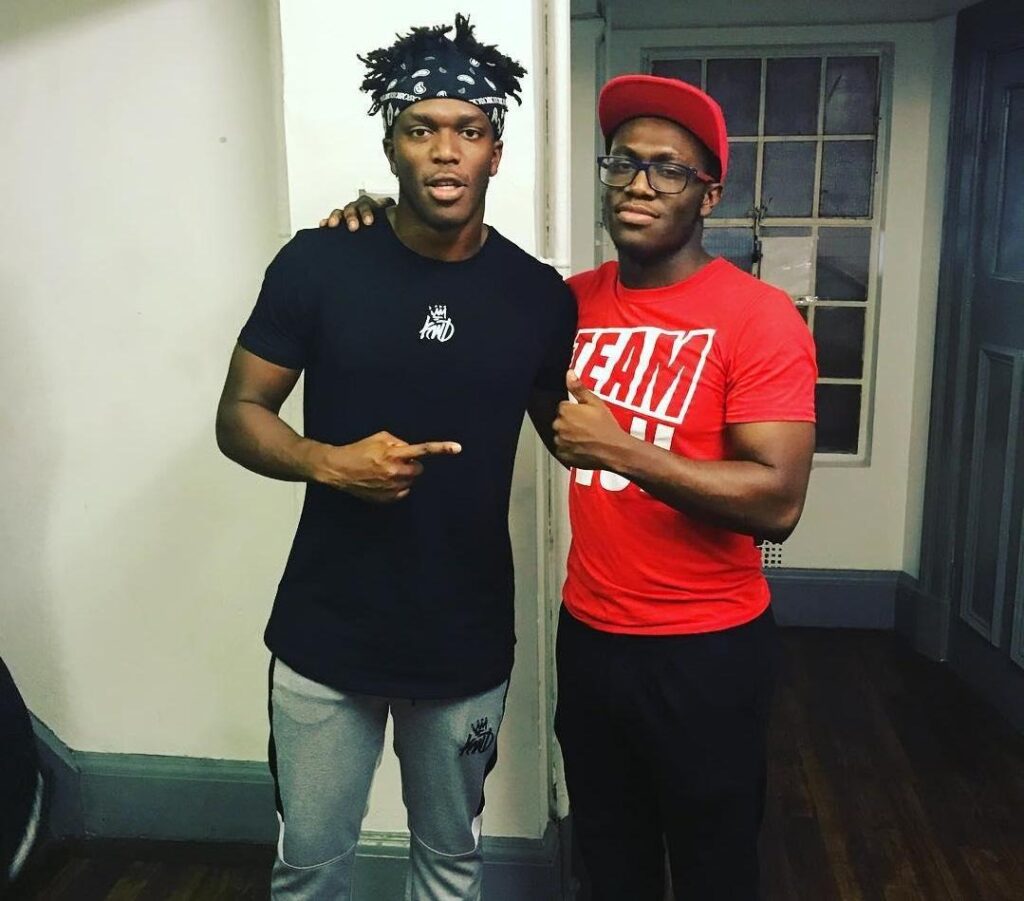 Wiki Profile of KSI
Full name
Olajide Olayinka Williams Olatunji
Place of birth
London
Origin
Nigerian, Yoruba
Date of birth
June 19, 1993
Age
29 years
Career
YouTuber, Rapper, Boxer, Actor, Author
Height
5″11 inches
Marital status
Single
Girlfriend
N/A
Parents
Jide Adamulla Olatunji (father)
Yinka Atinuke (mother)
Alma mater
Berkhamsted School
Net worth
$25 million dollars (estimated)
Instagram
@ksi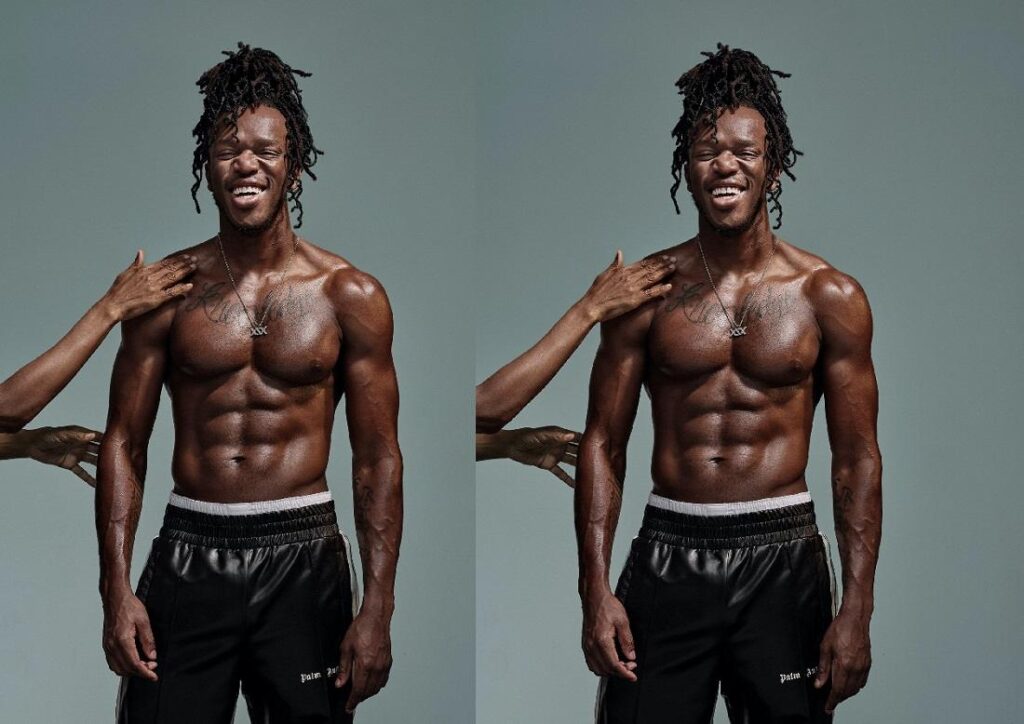 How KSI's career started
KSI started his career as a YouTuber. He registered his first account in 2008 with the name "JideJunior". In 2009, he changed the account's name to "KSIOlajideBT" and later to just KSI. As of the time of writing, KSI's YouTube channel has 24 million subscribers and counting.
He was known for posting gaming commentaries, mostly discussing the FIFA video game series. He later co-founded the now-defunct group called "Sidemen". The group was known for posting online videos consisting of challenges, sketches, and video game commentaries. KSI left the group amidst a heated controversy in August 2017.
As an actor, KSI played a lead role in the 2016 British comedy film "Laid in America", alongside his brother and Caspar Lee. He released a documentary in 2018 titled "KSI: Can't Lose". He became an author in 2015 after publishing a biography titled "KSI: I Am A Bellend".
The YouTube star later dabbled into music, releasing his debut studio album titled "Dissimulation" in 2020. He had earlier released his debut single "Lamborghini" in 2015, which featured rapper Prawney. The "Dissimulation" album ranked number 2 on the UK Albums charts, while his sophomore album "All Over the Place" which was released in 2021 ranked at number 1. There are reports that KSI is signed to American Independent record label since 2017.
KSI is also a professional boxer. He holds the ICB World Cruiserweight Championship for defeating British rapper, Swarmz, and Mexican boxer, Luis Alcaraz Pineda in August 2022. He has also had two matches against American YouTuber, Logan Paul.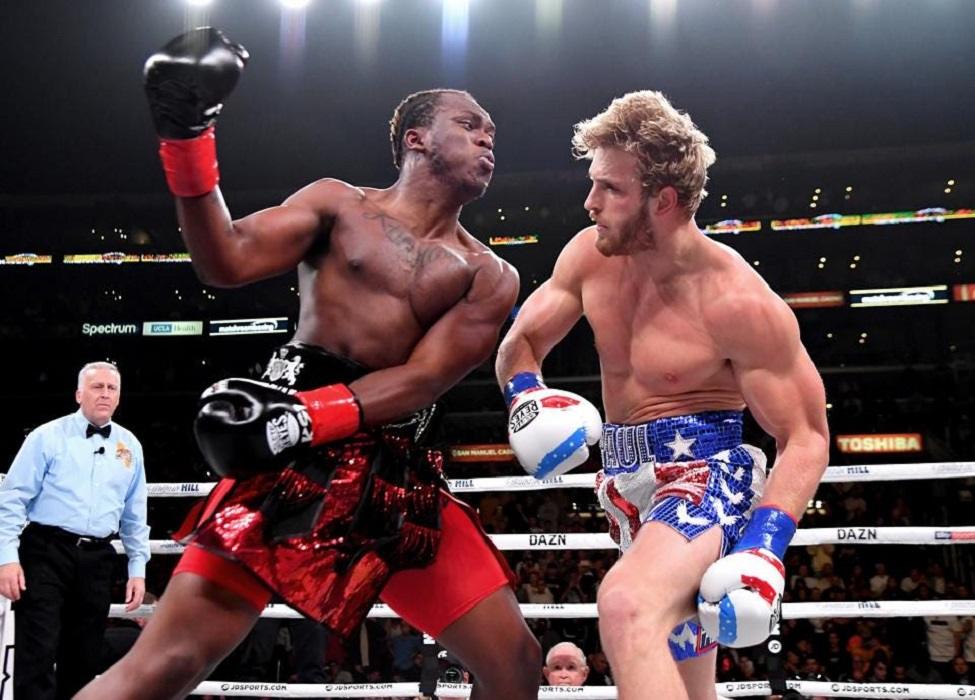 KSI's marriage and wedding
As of the time of writing this article (January 2023), KSI is not married and does not have a wife. The YouTuber is known for being quite secretive about his personal life and relationships. Despite this, he has been linked with a number of ladies over time, though he hardly ever acknowledges the affairs.
KSI has been romantically linked with the likes of Seana Cuthbert, Lois Sharpe, Nia Pickering and Lauren Alexis. He was heavily criticized in 2015 by a coalition of women groups for trivializing rape in his 2012 YouTube video titled "Rape Face".
List of KSI's rumoured girlfriends/relationships
KSI reportedly dated Seana Cuthbert from 2012 to 2014.
KSI reportedly dated Lois Sharpe in 2017.
KSI was rumoured to have dated Nia Pickering between 2018 and 2019.
KSI was speculated to have dated Lauren Alexis in 2021.
About KSI's relationship with Seana Cuthbert
Seana Cuthbert is a former YouTube content creator from Newcastle. She was born on November 24, 1994. She is 28 years old as of 2023. Her YouTube channel was called "Seanyyy".
KSI and Seana Cuthbert dated for two years (2012 to 2014). According to reports, they started their relationship in 2012 but ended things in 2014. KSI was the first to announce their breakup on his Twitter page in August 2014 via his "Googling Myself" video. Seana also took to the media in October 2014 to address their breakup via a video titled "Q & A – Twerk".
She later posted a YouTube video in 2018 talking about how she met KSI at the age of 17. She also talked about their breakup, stating that their relationship suffered hiccups because of long distance. She claimed that KSI barely had time for her during the time they were together.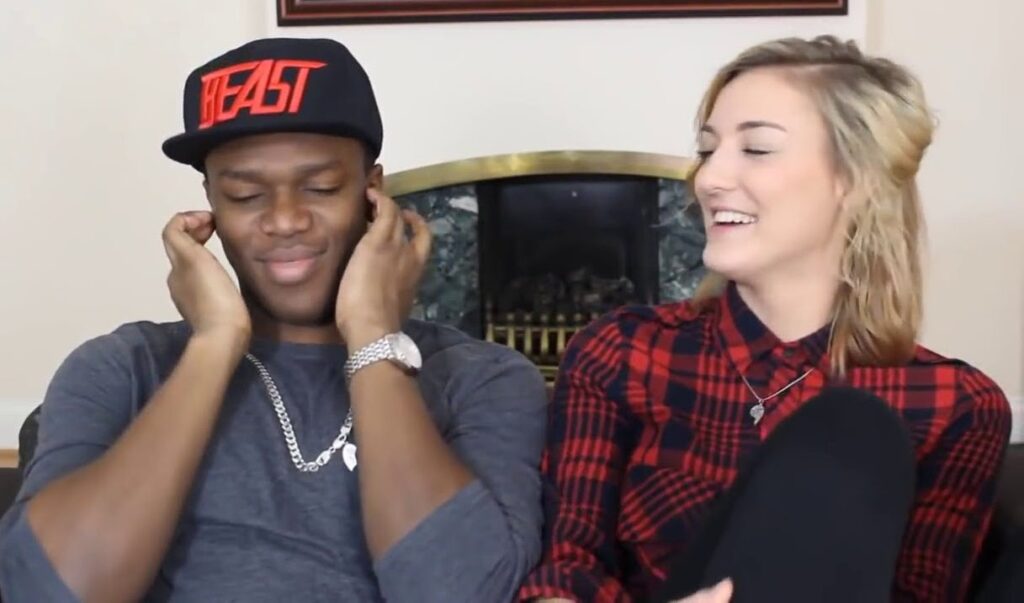 About KSI's relationship with Lauren Alexis
Lauren Alexis is a British YouTuber and Instagram model. She was born on March 5, 1999, in Essex, England. She is 23 years old as of January 2023. Lauren Alexis is also very popular on TikTok.
KSI and Lauren Alexis were speculated to be an item in 2021 after KSI revealed on Logan Paul's podcast that he has been in a secret relationship for over 3 years. He stated that he was happy with the relationship but did not reveal the identity of his lover. He also added that though they have ups and downs, they are still good.
In his words:
The thing is, I'm happy with how everything is. My relationship with her, we love each other, and people always go, 'You can change this about her,' and you know what, who cares? At the end of the day, if you wanna be with someone that you love, and they love you, that's all that matters. It's not gonna be the best thing all of the time. There are gonna be ups and downs. It's gonna be a rollercoaster. But if you can prepare yourself for that and go, 'You know what, yeah we have ups and downs, but we're still good, we're still here.' It's huge."
The YouTube star also revealed that he plans to marry his secret girlfriend. At this time, fans already concluded that Lauren Alexis was the "secret lover" KSI was referring to.
Speaking about his intentions towards his lover, he said:
Oh yeah, one-hundred percent. I will marry her one day. Everything private man. I don't need to let everyone know all my business.
Despite KSI's promise to get married to his secret lover in a private wedding, he reportedly announced their split in November 2021.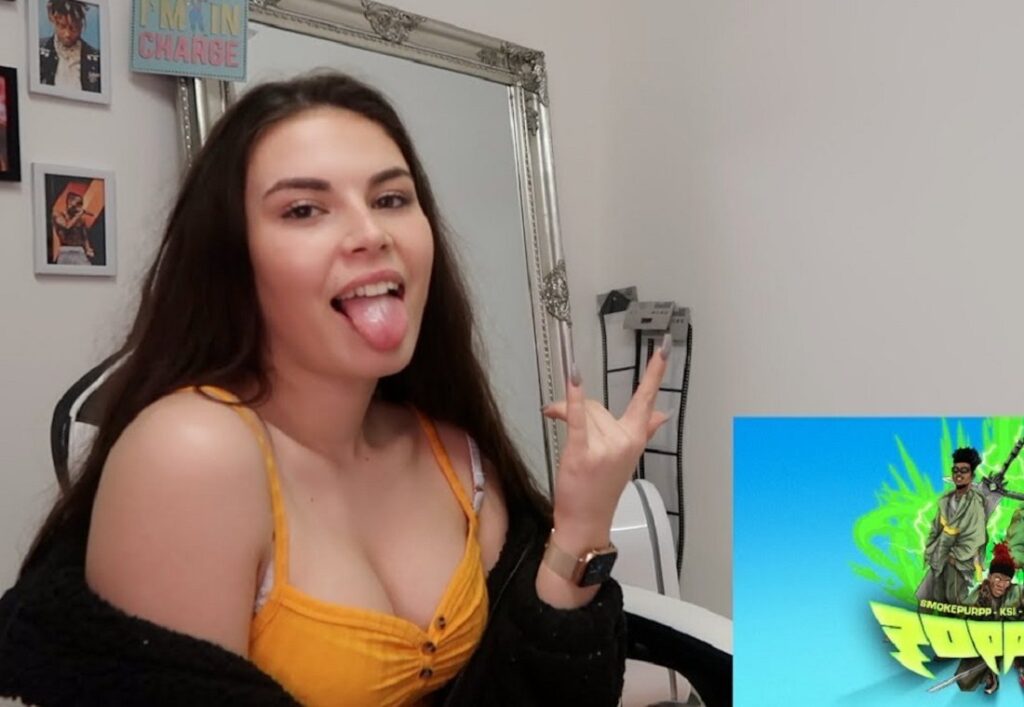 About KSI's "rape face" video scandal
KSI came under heavy criticism in 2015, days after the publication of his debut book "I Am A Bellend", because of one of his old YouTube videos titled "rape face" which was released in 2012. The video showed him in diverse settings making sexually suggestive gestures with menacing expressions.
He also published another YouTube video in August 2014 asking a Page 3 model about her sex life while repeatedly calling her a "slut" in the voiceover. His spokesperson later stated that KSI has removed all the offensive material from his YouTube page and has apologized for the mistakes he made as a teenager.
Despite KSI's apology, Microsoft cut ties with him due to the controversy and he was also banned from Eurogamer events. KSI was accused of sexually harassing a female staff at a Eurogamer event. It was also reported that he sexually assaulted a spokesmodel named Brandy Brewer.
KSI's children
As of the time of writing this article (January 2023), KSI does not have any children.
KSI's net worth
KSI has an estimated net worth of about $25 million dollars as of 2022.