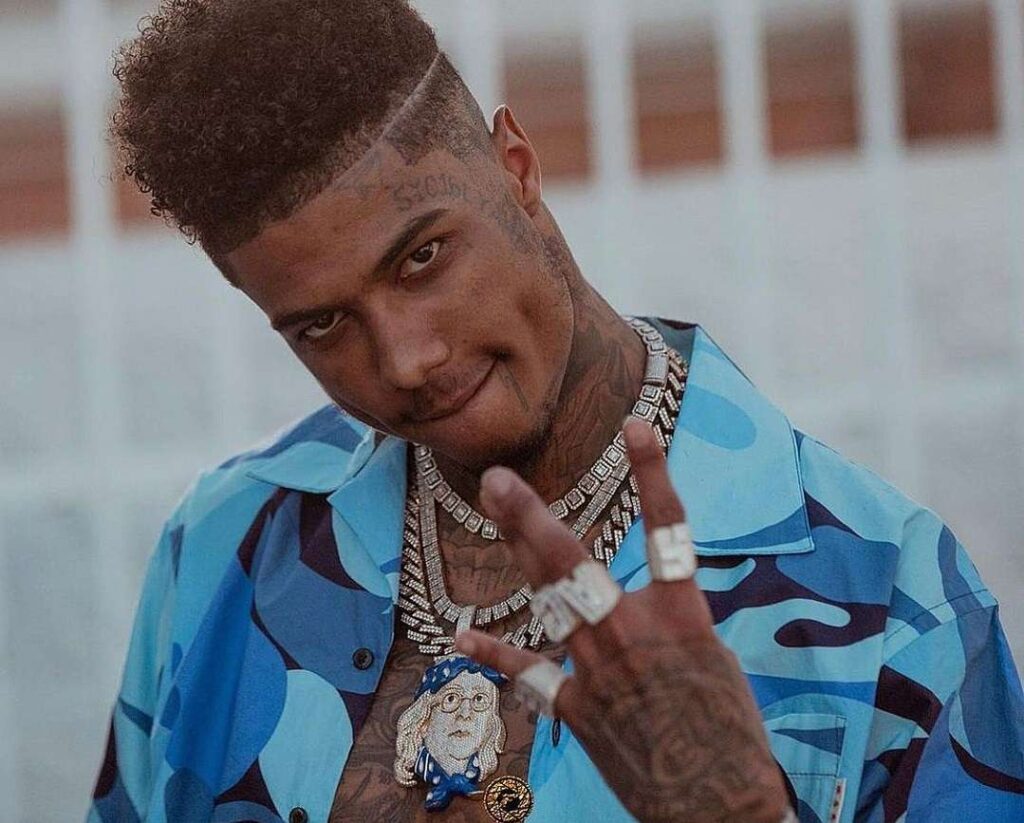 Who is Blueface?
Blueface is an American rapper. He is popularly known for his offbeat style of rapping. Blueface (who is also known as Blueface Bleedem) is known for hit songs like "Thotiana," which featured Cardi B and "Bussdown" which featured Offset.
Blueface's real name is Johnathan Jamall Porter. He was born on January 20, 1997, in Los Angeles, California, United States. As of October 2022, Blueface is 25 years old.
About Blueface's parents
Blueface's parents are Johnathan Porter Sr (father) and Karlissa Angelic Saffold (mother). However, not much is currently known about them.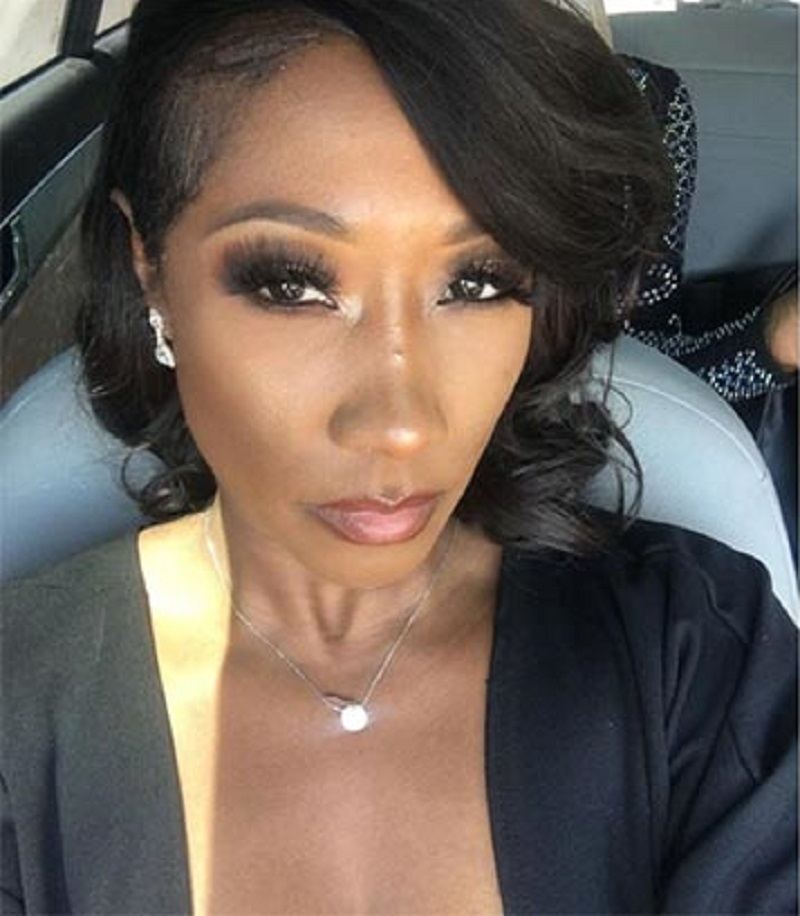 About Blueface's siblings
Blueface has a sister called Kali Miller (@kaliwae__) and an older brother whose details are not known. Not much is currently known about Blueface's brother other than reports that he is in prison.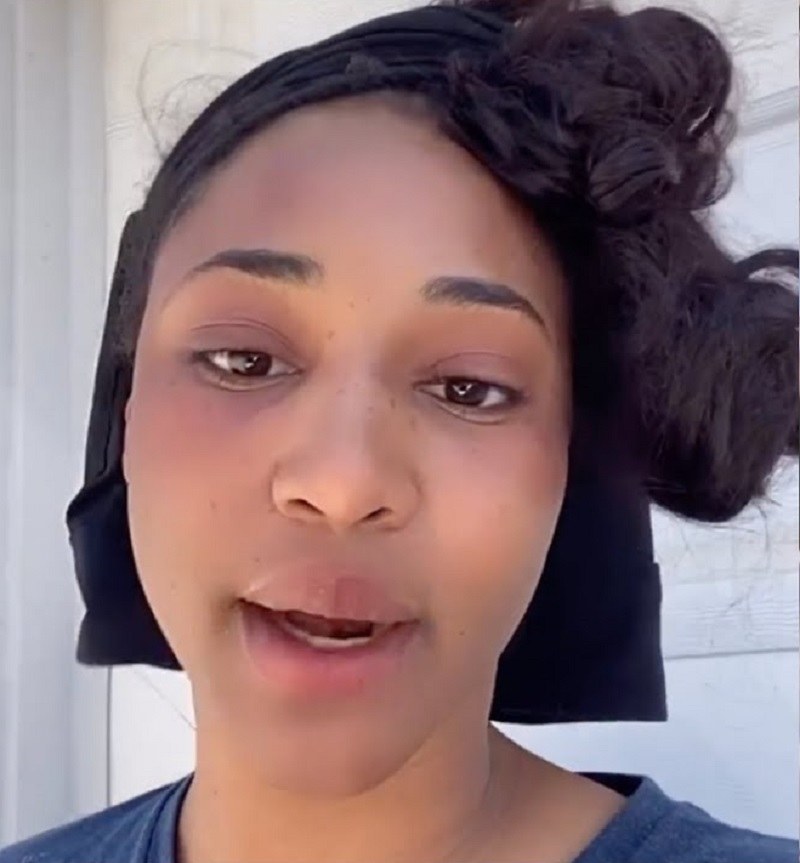 Blueface's childhood and education
Blueface grew up in Central Los Angeles before moving in with his mother in Santa Clarita Valley. Later on, he moved to Oakland with his father. He attended Arleta High School where he played the alto saxophone and also joined the football team. Blueface became the standing quarterback of the team in 2014. Blueface also played college football at Fayetteville State University very briefly before leaving in 2016 to focus on his rap career. He took an interest in rap music at a young age. He is a huge fan of 50 Cent and Snoop Dogg.
How Blueface started his career
Blueface started rapping in 2017 when he was 20 years old. He initially went by the name "Blueface Bleedem". He released his first EP, "Famous Cryp" in June 2018. However, he did not get significant recognition until the release of the music video for his song, "Respect My Cryppin'" which went on to become a viral meme in October 2018.
The success of the video led to more of Blueface's songs getting attention, including "Thotiana" and "Next Big Thing." Blueface announced his debut studio album, "Find The Beat" in October 2019. The album was set to be released in December 2019 but was delayed due to trademark issues. On January 17, 2020, a new release date was announced but the release was once again delayed. The album was finally released on March 13, 2020, and it features Polo G, DaBaby, Lil Baby and others. In 2021, Blueface opened a soul food restaurant named "Blue's Fish and Soul."
Blueface's wiki profile
| | |
| --- | --- |
| Full Name | Johnathan Jamall Porter |
| Stage Name | Blueface |
| Date of Birth | January 20, 1997 |
| Age | 25 years old |
| Place of Birth | Los Angeles, California, the United States |
| Nationality | American |
| Occupation | Rapper |
| Marital Status | Single |
| Children | 2 |
| Net Worth | $4 million (estimated) |
| Height | 6 ft 4 |
| Instagram | @bluefasebabyy |
Blueface's wiki profile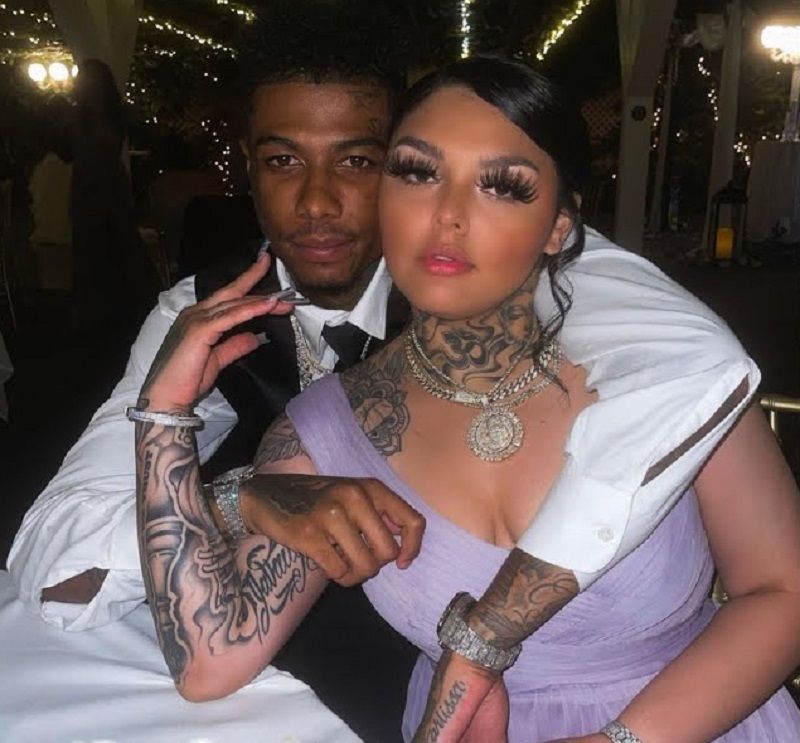 About Blueface's marriage and wedding
As of October 2022, Blueface is not married and does not have a wife. He has, however, been in a tumultuous relationship with musician Chrisean Rock since 2019.
List of women Blueface has dated
Jaidyn Alexis and Blueface dated in 2014.
Chrisean Rock and Blueface have been in an off-and-on relationship since 2019.
Blueface was rumoured to be dating Benzino's daughter Coi Leray in late 2020.
About Blueface's relationship with Coi Leray
Coi Leray is an American rapper and songwriter. She is popularly known for being the daughter of rapper, Benzino. Coi Leray is also known for her hit songs like "Blick Blick", which featured Nicki Minaj and "TWINNEM." She was born on May 11, 1997, in Boston, Massachusetts, the United States and is currently 25 years old.
Blueface reportedly dated Coi Leray "very briefly" in 2020. Blueface revealed that the relationship wasn't serious as Coi Leray did not like his "wild" lifestyle. However, in June 2021, Blueface made fun of Coi Leray's boyfriend at the time, Pressa's looks. Social media users often remarked that Pressa looks like a girl so when Blueface tweeted:
"Dat nigga look like a bitch"
— it was assumed that he was referring to Pressa. However, Blueface denied this and tweeted again:
"Y'all reaching smh I'm not talm about that."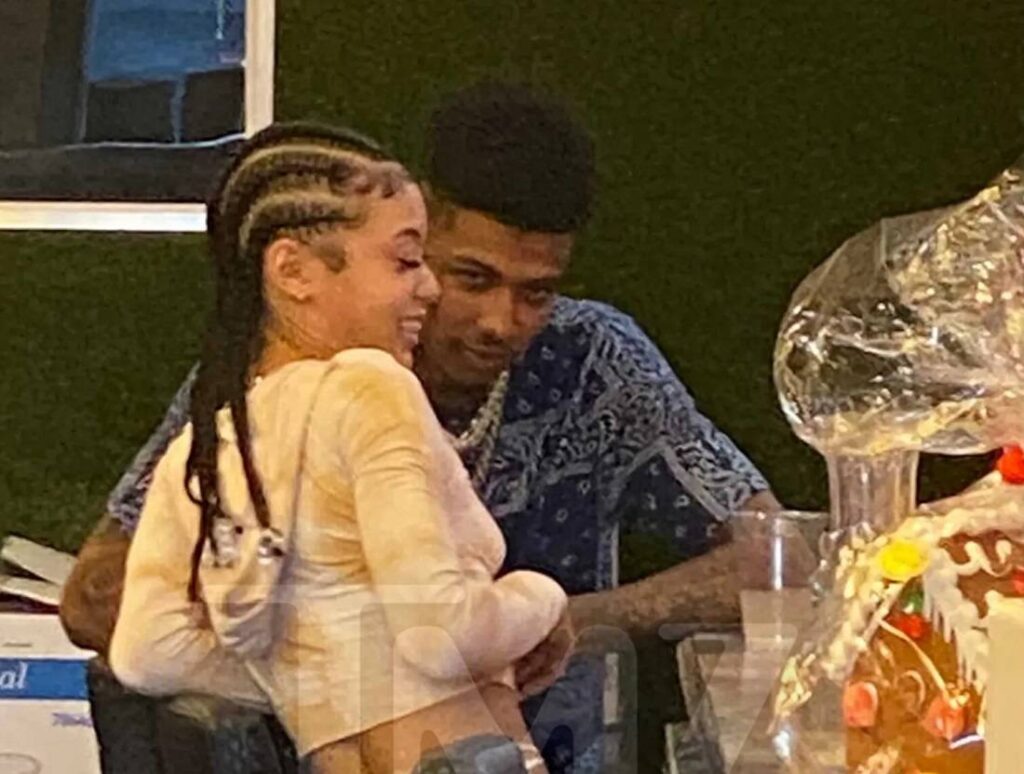 About Blueface's relationship with Jaidyn Alexis
Jaidyn Alexis is a social media influencer and Instagram model. She is popularly known for being Blueface's baby mama.
The timeline of Blueface's relationship with Jaidyn Alexis overlaps with the timeline of his relationship with Chrisean Rock. However, Blueface and Jaidyn Alexis were said to have met while in high school. Blueface openly admitted to sleeping with Jaidyn Alexis while he was in an on-and-off relationship with Chrisean Rock. In a video posted on his Instagram story, Blueface was seen talking in front of the camera while Chrisean Rock was heard shouting in the background. Chrisean Rock was reportedly saying:
"Is you still fucking her or what? Let me know."
Blueface replied, saying:
"Yeah, that's my baby momma. What you mean? Like you didn't know this."
Chrisean Rock then yelled back that she didn't know. Blueface and Jaidyn Alexis have two children together. They welcomed their second child in 2022.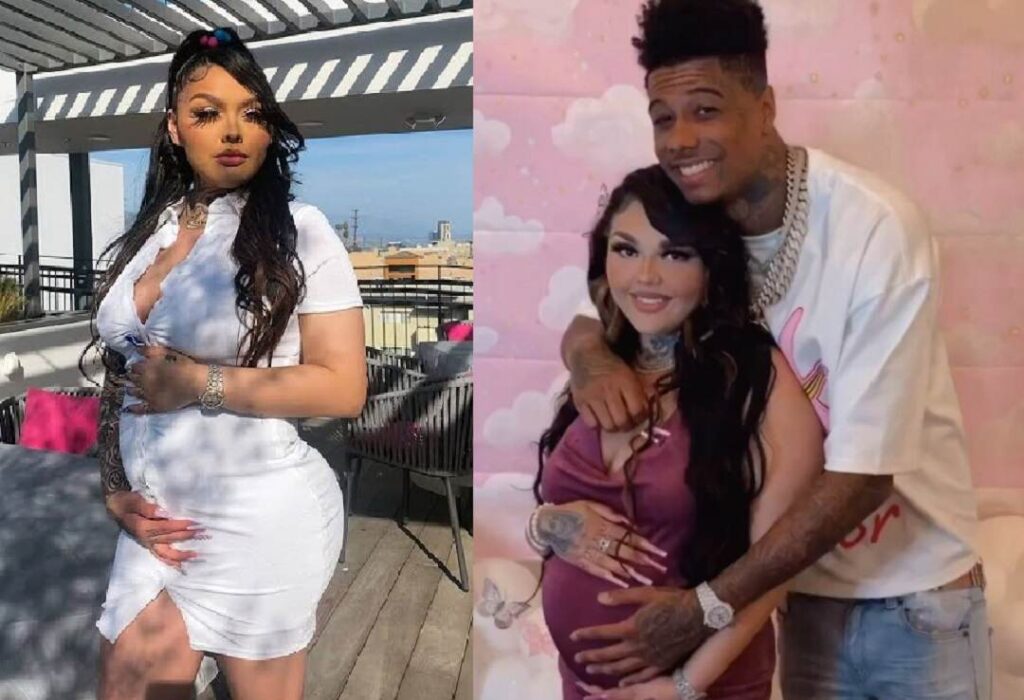 About Blueface's relationship with Chrisean Rock
Chrisean Rock is an American musician and Instagram influencer. She has over 1 million followers on her Instagram. She has released several songs on Spotify including "Lonely", "Rainy Days" and "Vibe." Chrisean Rock's real name is Chrisean Malone. She was born on March 14, 2000, and is currently 22 years old.
Chrisean Rock and Blueface have had a very stormy relationship marked by several controversies and violence. They were said to have met in 2019 on the set of Blueface's OnlyFans reality show, "Blue Girls Club". On the show, a group of women were to live in Blueface's house for a month. In 2020, Blueface revealed that Chrisean Rock would be signed to his record label, Blueface LLC. Not long after, Chrisean Rock started to profess her love for Blueface and things went downhill from there.
While on Blueface's show, Chrisean Rock was involved in an altercation with Jaidyn Alexis, Blueface's baby mama. During the fight, Chrisean Rock hit her face on a hard surface which led to the loss of her front tooth.
Addressing the controversy at the time, Chrisean Rock said:
"I don't like anybody in the house cause they fake. His (Blueface's) is dumb as fuck."
Months after the loss of her tooth, Chrisean Rock was seen rocking the missing tooth as she announced that Blueface had already paid for her to get the tooth replaced but she had been the one procrastinating.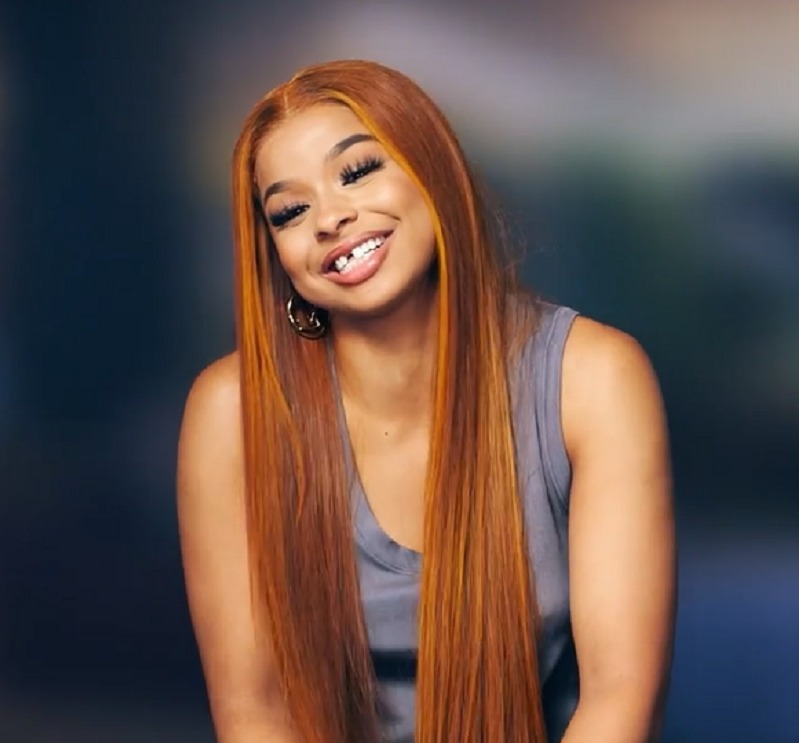 "Blueface paid for everything for my permanent replacement. I just gotta go get it screwed in my mouth. So I'm procrastinating, honestly."
During the course of her relationship with Blueface, Chrisean Rock has tattooed Blueface's name on her face twice. She also made headlines for tattooing Blueface's face on her neck.
In May 2022, Chrisean Rock made headlines for getting involved in a fight with Blueface's family. Blueface's mother, Karlissa Saffold took to her Instagram to air her thoughts about the situation.
She wrote:
"All I know is my son will never bring that person around my family ever again in life and that's all that matters. Carry on."
In her defence, Chrisean Rock said she took Blueface's advice and refused to be bullied by his mother and instead beat her up.
She wrote:
"Her son was like,'Yeah, stick up for yourself. Don't let her hit you.' Alright fuck it, I'm beating her up and stomping on her."
In September 2022, Blueface allegedly knocked out Chrisean Rock's father in a fight. In a post on her Instagram story, Chrisean Rock shared that she is confused by the situation.
She wrote:
"So my boyfriend knocked my dad out. Da family stuff didn't go well. Ion even know what's going on."
Blueface also posted on his Instagram story that he has become Chrisean Rock's "daddy" after knocking her real father unconscious.
He wrote:
"I'm her daddy now."
Chrisean Rock later shared that she did not feel pity for her dad for being knocked out by Blueface because he had also been abusive to her mother.
She wrote:
"The same Dad that got knocked out was the same guy that tied my mom up in the woods to beat her cuz she scream so loud in the house when he beat her in front of us. So he went out of his way to damage my whole family. . . Somebody been supposed to knock that nigga out a long time ago."
It was later revealed that the altercation was not reported to the police.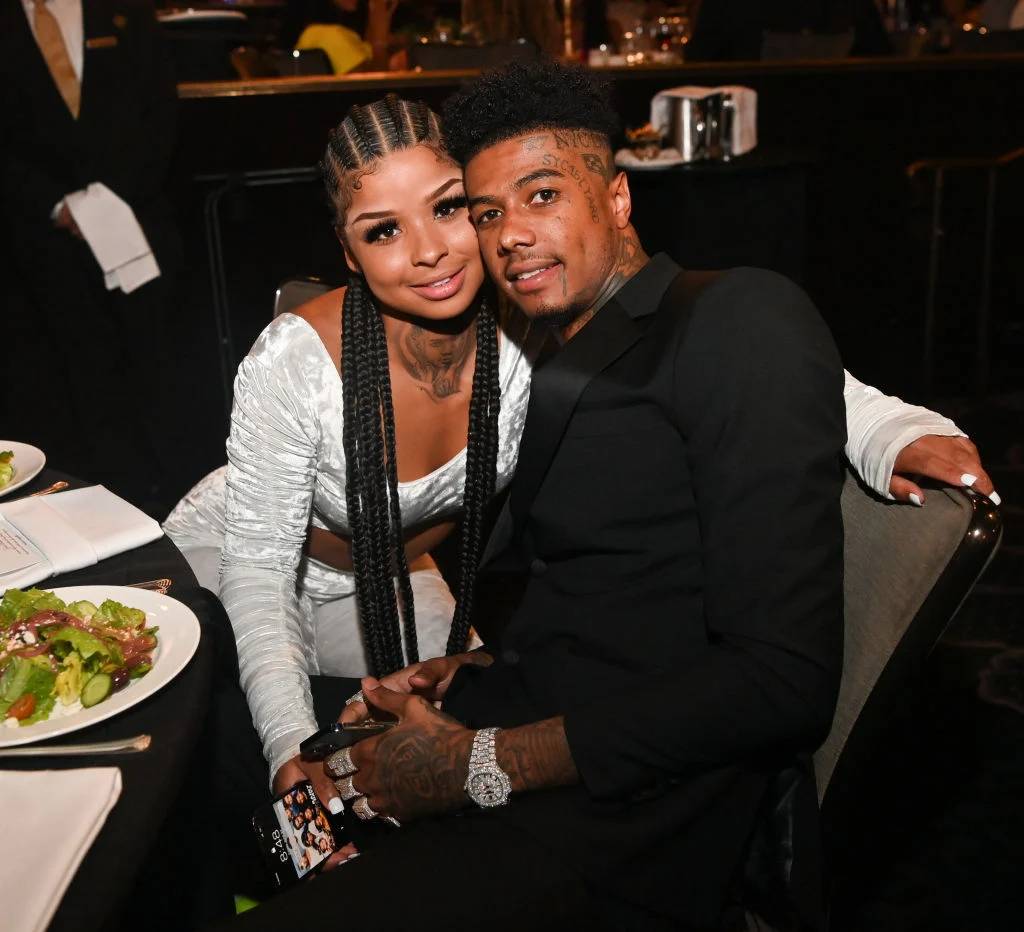 In October 2022, Chrisean Rock took to Twitter to announce that she has left Blueface and was now single. She tweeted:
"Y'all can have him. Chrisean Rock is single. Chrisean you are enough."
Shortly before making the announcement on Twitter, Chrisean Rock had taken to Instagram Live to share with her followers that she got into an argument with Blueface after she caught him cheating on her with his baby mama, Jaidyn Alexis.
Chrisean Rock went on to say that she believed that Blueface was not only cheating on her with Jaidyn Alexis but with other women too.
Not long after the social media outburst, Chrisean Rock tweeted:
"I'm his best friend n bread winner till death do us part."
This angered many of her fans who attacked her for choosing to stay in a "toxic relationship."
About Blueface's kids
As of the time of writing (October 2022), Blueface has two children named Javaughn J. Porter and Journey Porter from his relationship with Jaidyn Alexis. Blueface and Chrisean Rock do not have any kids together (as of the time of publishing this article).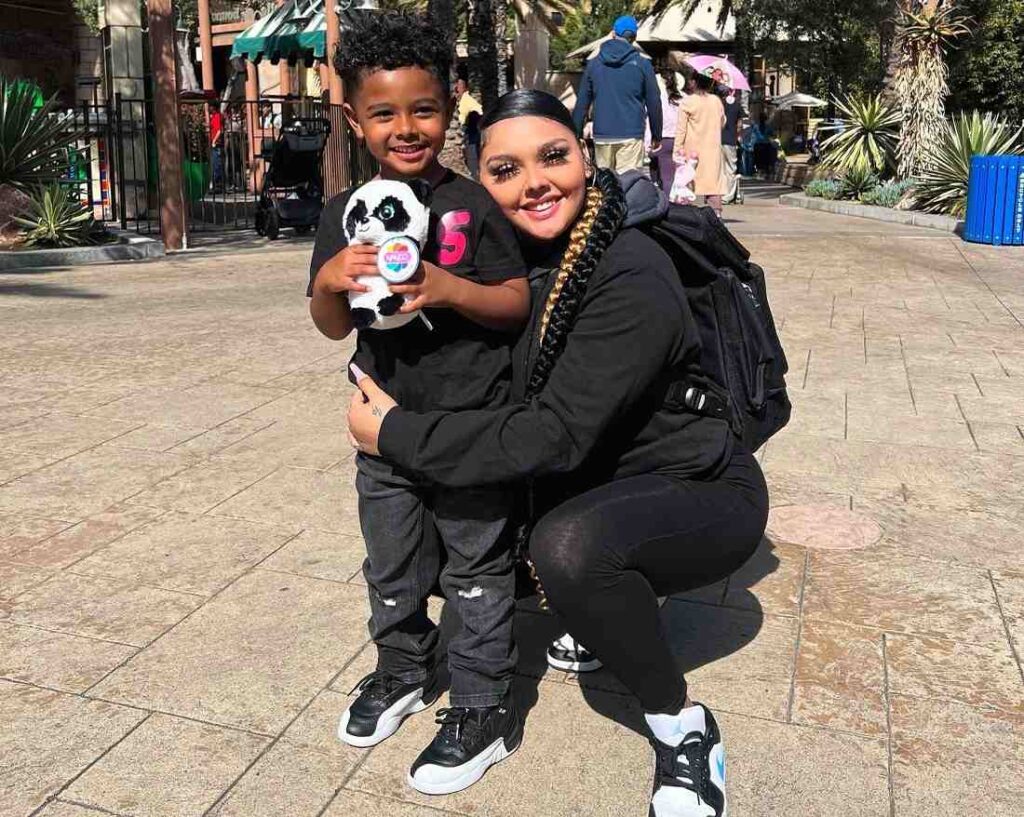 List of Blueface's kids
Javaughn J. Porter
Journey Alexis Porter
a. Javaughn J. Porter
Javaughn Porter was born on April 29, 2017, to Blueface and his baby mama Jaidyn Alexis. He appeared in the music video for Blueface's song, "Dead Locs." Javaughn Porter is currently 5 years old.
b. Journey Porter
Journey Alexis Porter was born in 2022 to Blueface and Jaidyn Alexis. Her birth was announced via her mom's Instagram page on August 5, 2022. However, her exact time of birth was not shared.
About Chrisean Rock's fight with Blueface's family
In May 2022, there was an altercation between Blueface's mom and his girlfriend, Chrisean Rock which took place in front of Blueface's house. The altercation reportedly involved Blueface, Karlissa Saffold (Blueface's mother) and Chrisean Rock. Blueface's sister, Kali Miller was also present during the fight.
After the incident, Kali Miller tweeted that her husband (@drjioproducedit) had left her.
"My husband left me. Pray for me."
Kali Miller alleged that Blueface's security details knocked out her husband during the fight, causing him to lose some of his teeth in the process. According to information gathered by DNB Stories Africa, Kali Miller and her husband had shown up to confront Chrisean Rock for beating up their mother, Karlissa Saffold, but got beaten up in the process too.
Chrisean Rock later apologized to Miller. However, Miller did not accept the apology and maintained that she was defending her mother.
Blueface's mother, Saffold, stated that she is not to blame for what happened between Miller and her husband. She said:
"It's not my fault your husband left you. It's not my fault he played sleep while they beat you up. It's not my fault he took out over here."
Later on, Miller blamed her mother, Karlissa Saffold for ruining her marriage. She wrote on her Instagram story:
"I'm the last real one in this family. Imagine putting everything on the line or your mother and this is her response. Maybe y'all was right. I was a dumbass."