by Onyinye Precious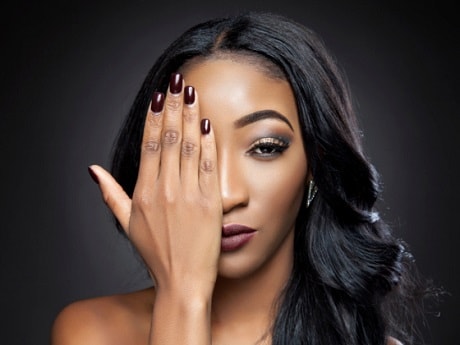 I arrived the park that morning with the excitement of someone travelling to Lagos.
At the ticket selling spot, I bought my ticket and started loitering about as the rest of the other passengers waiting for the bus to get filled.
I was feeling slightly hungry as I had only taken cereal the previous night.

This feeling kept rising, coupled with the boredom of ambling about and doing nothing.
It was going to be a really slow day, I could feel it already.
I had turned my phone off as I didn't want to run out of battery on the way.
All of a sudden my Tecno H7 battery time had turned as volatile as petrol poured on a dry cement floor.
I looked round; food vendors clustered at a corner of the space, selling rice, beans, stew, fried plantain and whatever else travellers like to buy.
Each time one of them opened a cooler, tempting aroma of stew and meat would fly across my nose.
And I would unconsciously slow my breath and swallow down some saliva.
My fellow Igbo women can cook, no doubt! Though sadly I am not one of them.
My grandmother calls me ofe ocha. It means white soup in my language, a very bad way to tease a lady from my town that doesn't know how to cook.
Finally, I was overpowered by the aroma of the stew.
I walked to one of the vendors—the one I guessed had the most aromatic stew of them all.
Only if I had known she was also the one that had used the most number of sachet spices and flavours to prepare her stew.
I sat on the bench and the woman turned to me and asked what I'd like to have.
I told her a little rice and plantain.
And truly it was a little rice and plantain that I ate. Okay, and some lumps of meat.
I ate one first and couldn't resist asking her to give me another.
And then another.
And finally one more.
Finally, our bus was filled and it was time to load the bags and then go in according to the number written on your tickets.
I sat in the middle row, which I hated, but the guy sitting next to me was really cute so I took some sort of consolation from that.
He appeared rich too, the type that would buy a great bunch of banana at Ore and suya and kept begging you to eat with him.
So that when you finally sigh and shake your head and join him, it wouldn't be shame you feel but kind and compassionate.
But, much to my disappointment and ill luck, halfway through the trip, boy hasn't said a single word to me!
He was just looking front, ears firmly plugged with headphones.
I opened my bag and brought out a small mirror and checked my face, just so to be sure something hadn't happened to my appetizing Beyonce-ish face.
But it was still me, Beyoncé's long lost sister from Enugu-Ezike.
I hissed and in my mind called him gay.
Of course he had to be. Which straight guy sits with Beyoncé on the same seat in a small bus and not talk to her?
Even Denrele wouldn't do that.
Don't we ladies like to do that a lot nowadays— labelling any cute guy that disappointingly didn't 'talk to' us gay and moving onto next things?
Well truth is, most of them are anyway! These days it appears the cuter is the gayer!
So we were still in Benin when I noticed something in my stomach, a slight movement.
I ignored it and drank some water from the bottle I had bought at Onitsha.
When we stopped at Ore, I waited for the sign to come again so that I would quickly use one of the toilets of the eateries there, but it didn't.
Some kilometres after the brief stop at Ore, it began.
The feeling was heavy and killing.
The inside of my stomach was rolling, rumbling and squelching.
Then at my 'back' door seemed to be a huge crowd of people. Suffocating lumps of people protesting and pushing to get through to outside.
I tried all I could to hold them in, but the harder I tried, the stronger they attacked.
I was sweating even under the AC.
At a time, the cute guy sitting beside me had to turn and ask me if everything was okay with me.
'Are you alright?' –his first word to me.
I nodded.
I couldn't open my mouth to say anything. I was afraid that if I opened my mouth that the guys at the other door might turn and rush out through my lips instead.
It was one hell of a feeling. I was wriggling in my seat, occasionally tapping my stomach.
I was in the middle of an internal battle and it kept getting worse and worse.
'Driver, abeg stop o!' the guy beside me screamed.
I turned to look at him.
'Driver, stop!' he screamed again. 'Person wan shit o!'
I thought maybe he was in the same war as I am, but as soon as the bus finally stopped, after some grumbling noise both from the driver and some of the passengers, he turned to me and whispered, 'Oya be fast!'
I was greatly embarrassed, yet grateful at the same time.
I quickly took some tissue from my bag and ran down the bus.
The most annoying thing happened when I even saw the little thing that has been threatening to burst my belly open.
One tiny pale-brown thing like an overgrown worm.
I was so mad at it that I nearly slapped it hard as it lay curled there on the grass.
Back at the bus, I washed my hands and climbed back in.
I thanked my cute saviour and then some minutes after we started moving again, he turned to me and said, 'What is your name?'
I didn't have a choice now than to tell him, did I?