by Staff writer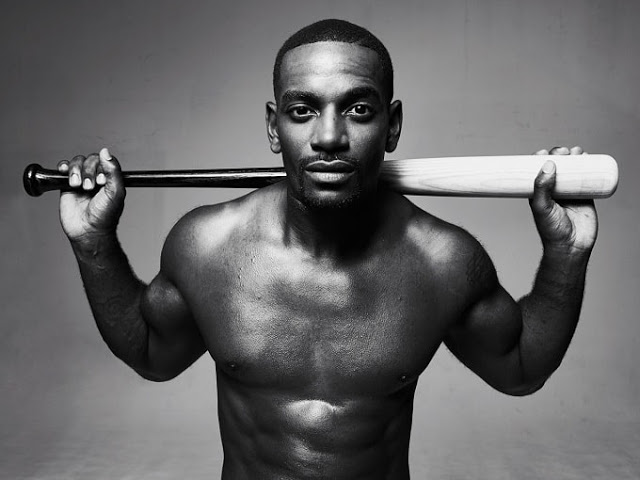 Some people say it's only just a myth but below is a size chart showing average penis size by race.


According to the chart, black men have, on average, slightly larger members than other races.
Individual results will vary, of course.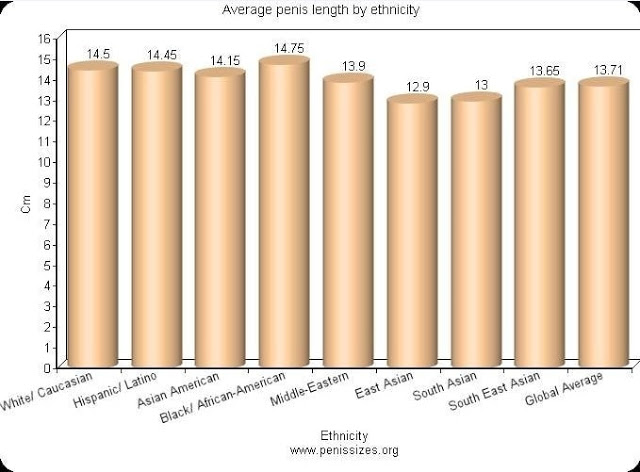 So why do black men have bigger members?
Loretta A Cormier, Professor of Anthropology at the University of Alabama attributes the variation in penis size to evolution.
And, according to Cormier, it was women who directed this evolution of the penis.
Ancient women chose to mate with men whose penises they preferred. Over time, those decisions resulted in the evolution of a penis that suited the desires of women.
Simply put, women's social choices had serious evolutionary consequences for the male body.
Variations in penis size boil down to the evolutionary pressures associated with reproduction and these pressures vary from species to species.
Another scientist that has described how evolution has helped shape the appearance of the human penis is biologist Darren Curnoe.
According to Curnoe, the size of a primate's genitalia comes from the level of competition involved in impregnating females.
Curnoe believes the size of the human male penis can also be partially explained by our upright posture.
Walking on two feet leaves the penis out in the open with the possibility of attracting females.
Since human females don't make themselves readily available for sex like the other female primates [chimpanzees, for instance] do, the human male penis must therefore "advertise" itself.
And there is no better way a penis can "advertise" itself than becoming larger, or longer, or thicker!
This somehow makes a lot of sense being that the majority of ancient African men in the past wore very revealing clothing, thereby making the penis much easier to see and assess by a potential mate.
Some cultures even involved rituals and ceremonies where men gather together and display their endowments for the women to choose!