by Staff writer
When artist Davian Chester decided to call out internet giant, Google, online, he didn't know he was on the path to landing his dream job.

Chester, 26, called out Google for not creating a doodle to mark June 19, just like they do for other important dates.

Juneteenth, or June 19, marks the date in 1865 that slavery was abolished in the United States.

Chester described the act as Google's failure to highlight an important milestone for his ancestors, according to VladTV.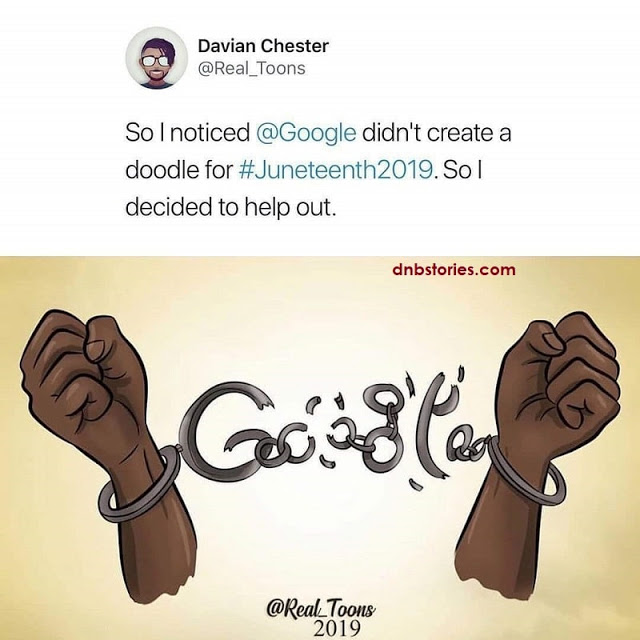 Chester, 26, took matters into his own hands — literally — and created a doodle on Google's behalf.
The news apparently got to Google and they reportedly offered Chester a job.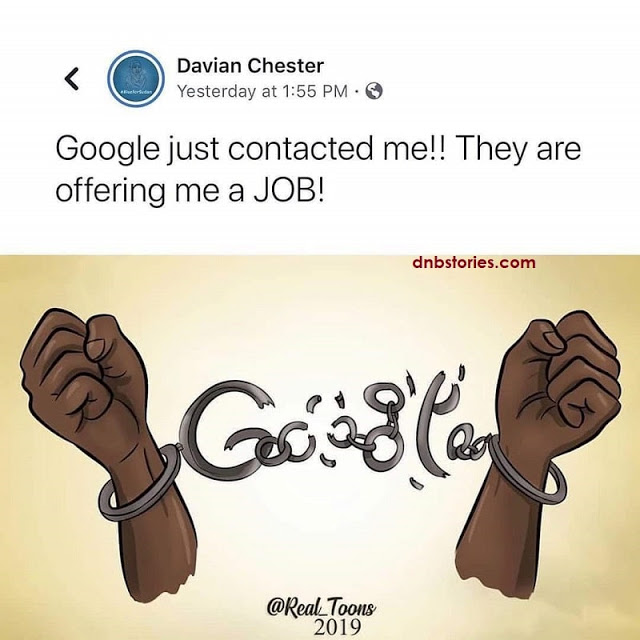 In a now-deleted tweet from Chester, the artist wrote: "Google just contacted me! They are offering me a job."