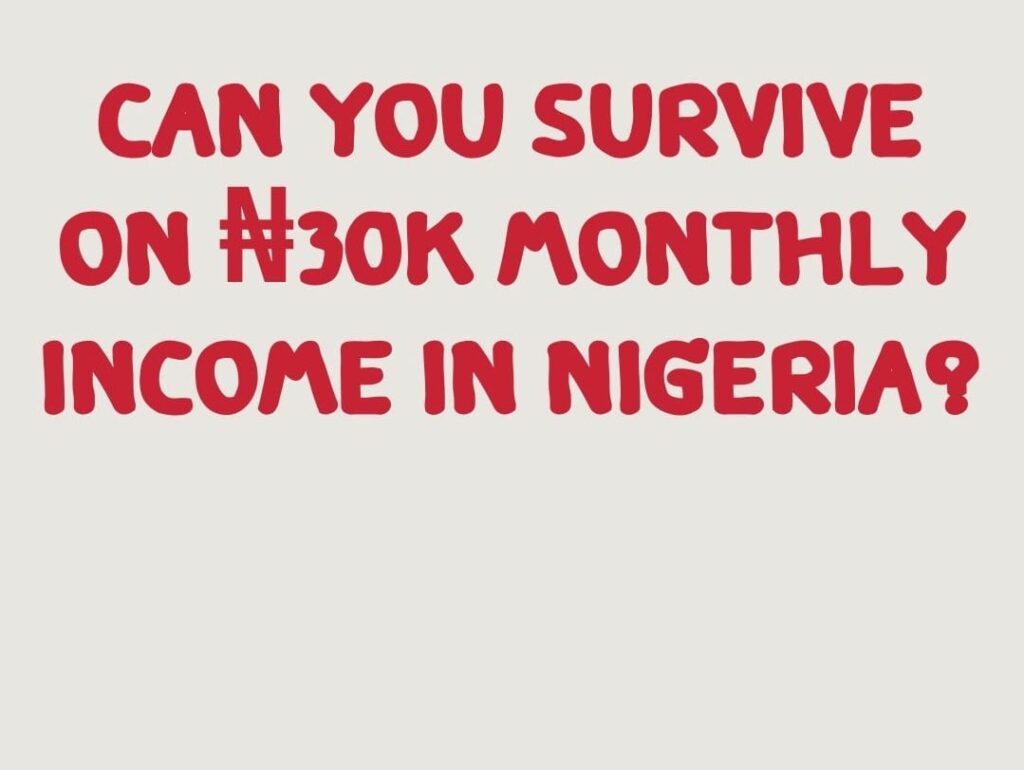 ₦30,000 is roughly $75 dollars in today's current exchange rate.
The average monthly salary in Nigeria is within the range of ₦150K to ₦250K. ₦30K represents the lowest average monthly earning of a Nigerian worker – yet a shockingly large number of working Nigerians fall under this average.
What's more shocking is the many other millions of unemployed Nigerians currently not earning a monthly income at all.
What can ₦30K buy in Nigeria today?
Earning ₦30K a month means a total of ₦360K in annual earnings. The cheapest apartments in Lagos comes at a rent of at least ₦5K monthly (₦60K yearly).
This would most likely be a single room apartment with shared toilet and bathroom – what Lagos residents call "Face Me – I Face You".
If you spend ₦1500 on feeding daily (this is the lowest average daily feeding allowance we gathered in Lagos) that will come to:
N500 daily for breakfast, lunch and dinner
N1500 x 30days = N45000
This has gone over your income by N15K, meaning you have nothing left for rent, transport, data, clothing and others. So the answer is NO – you cannot survive on a N30K monthly income in Nigeria.
The only way one can survive on a ₦30K monthly income in Nigeria is if:
a. you still live with your parents (so rent and feeding are covered)
b. you are very unmarried and completely single (you have no business going on a date with anyone or incurring relationship expenses)
c. you are not a heavy eater and is completely healthy.
With a 30K naira monthly income, even medical bills is a luxury you cannot afford.
Even with all the aforementioned conditions, you can only survive on a ₦30K monthly income, not thrive. With a ₦30K monthly income, you cannot afford even the tiniest bit of luxury.
Here is what other Nigerians are saying: