Written by Victor Uma, for DNB Stories.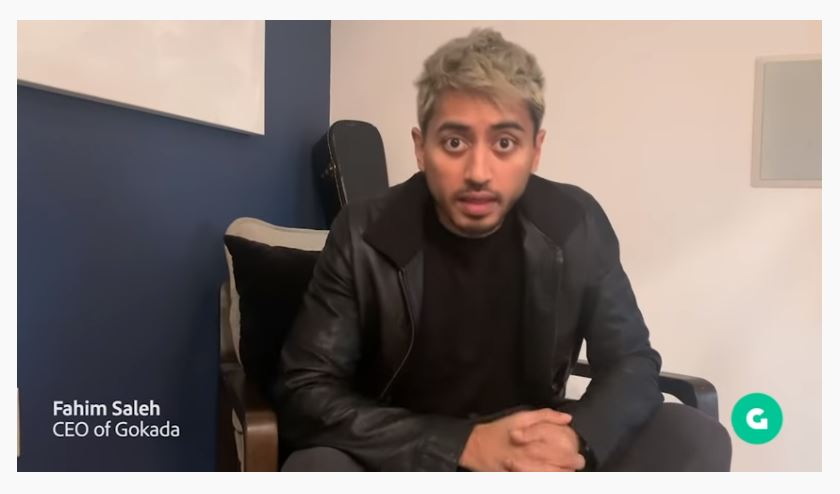 It's too sad that the whole world got to know about Fahim Saleh when he was already murdered – in such an extremely disturbing way.
Fahim Saleh, like most tech guys, did things on the low. Their products are more famous than their actual selves. And it makes super sense because it is the products that bring the money.
Fahim Saleh and PrankDial App
One of Fahim Saleh's most successful creations was an app called PrankDial which had over half a million active users around 2016.
Fahim Saleh in a personal medium post disclosed that PrankDial, a part of the parent KickApps that included other apps like Phoneline and Textr, has generated over $10 million dollars in revenue.
As a creator of a successful prank app, Fahim Saleh has admitted being extremely good at mischief-making right from an early age.
He wrote on Medium, "When I was 10 or 11, my friends loved having me prank call their buddies because unlike most of them, I could actually stay in character."
Fahim Saleh and Nigeria's Gokada motocycle-hailing app
Fahim Saleh regularly blogged on Medium before his death – his last Medium post was a prank about Gokada shutting down. Fahim Saleh wrote: "Yes, it's true. From Wednesday, August 14th, 2019 all Gokada pilots will be off the roads and the Gokada app will be shut down…We thank all our loyal users and are truly sorry for this inconvenience. Fortunately, WE'LL BE BACK ONLINE MONDAY, AUGUST 26TH, 2019 BETTER THAN EVER."
This was before Lagos State, where Fahim Saleh's Gokada company is domiciled, announced a ban on commercial motorcycles in early 2020, bringing Saleh's Medium prank to reality.
But before PrankDial, or Gokada, or Pathao, Fahim Saleh had been building things in his teens. He created his first website as a young boy preparing for high school – a family website called salehfamily.com which his father would beg relatives to visit during family gatherings.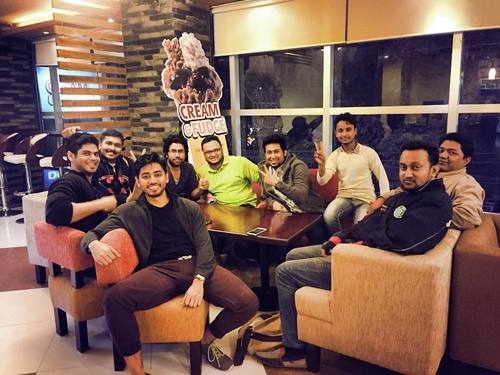 While in high school, Fahim Saleh created a social network for teens called teenhangout.com. Fahim Saleh said Teen Hangout and another website he built "only netted a few bucks a month in revenue" but as a 16-year-old, he found the amount pretty cool. Saleh recalled making $2-$3 a month from teenhangout.com. Fahim Saleh later sold the website on eBay for $2,000. He also built and sold other websites.
Fahim Saleh during one of his visits to Lagos, was super bubbly and upbeat as he spoke to Gokada employees. He even threw in some Nigerian jokes that landed nicely. He had, however, admitted a number of times that he wasn't usually the most social while growing up.
Fahim Saleh told Radiche.com that he was a very shy kid in college. He said: "I was a loner in college, very shy, so I had a lot of time to work on side businesses and dig deep on how to make cool things that other people would enjoy."
Fahim Saleh was a truly great leader that would be missed – even though he thought otherwise when he made this statement: "I'm not a great leader. I am not the guy who walks into the room and motivates my employees to kick ass. As a CEO, the best thing to do is to have thinkers on the team, not employees, but partners who are co-sharing your vision and success."
Fahim Saleh's relationship with Tyrese Haspil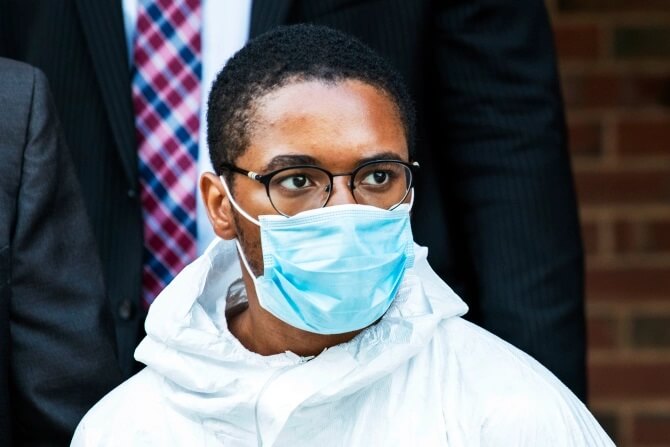 Tyrese Haspil was Fahim Saleh's former personal assistant who is accused of murdering him. 21-year-old Tyrese Haspil has been charged with second-degree murder in connection with the murder and dismemberment of his former boss.
Saleh hired Tyrese Haspil, a native of Brooklyn, when he was just 16. As his personal executive assistant, Haspil managed all of Saleh's personal matters including his finances. They maintained a close relationship while Haspil worked for Mr Saleh, it was said, and Tyrese Haspil was very well-paid that he was able to put some family members out of debt.
But Fahim Saleh later found out Haspil had been stealing from him – an amount put at roughly $90,000. Instead of reporting him to the authorities and getting him arrested, Saleh brokered a repayment plan with Haspil.
Today, investigators have disclosed that Tyrese Haspil was caught on CCTV video purchasing an electric saw and cleaning supplies from a hardware store on Tuesday morning, some hours before Fahim Saleh's dismembered body was found.