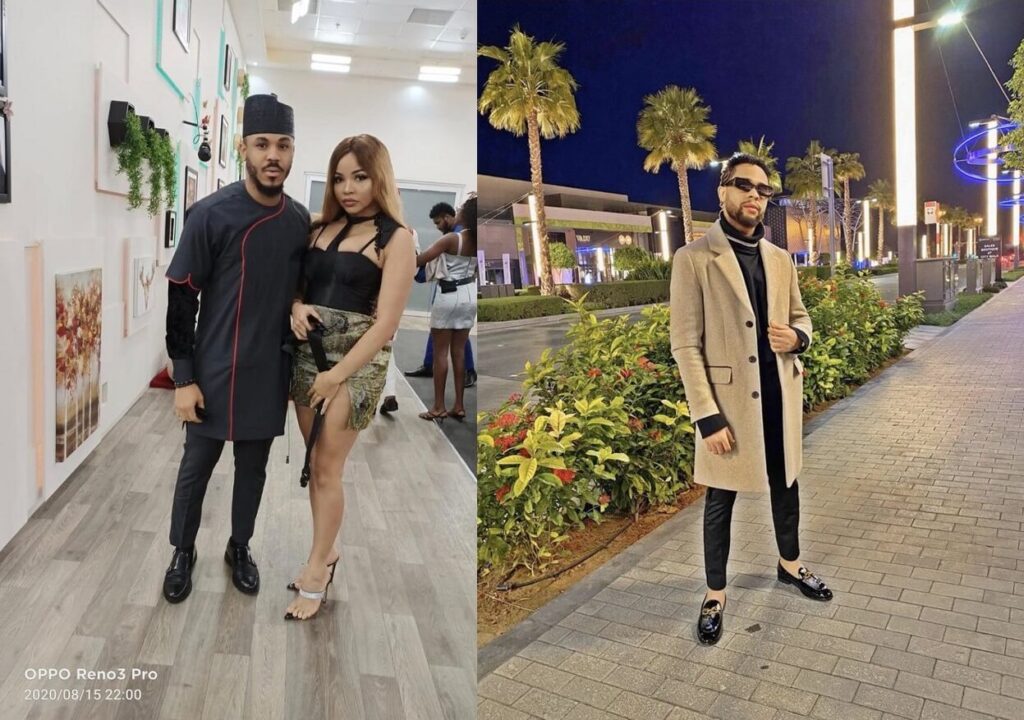 BBNaija Nengi has made it clear a couple of times in the show that she is in a committed relationship outside the house. She says this is the reason she would likely not get into anything serious with a male housemate in the show.
Though Nengi has disclosed very little about her boyfriend outside the BBNaija house, except the one time she mentioned she loves how humble he is despite being very wealthy, and at another time she disclosed they had an issue about her participation in the show.
Earlier this month, Nigerian socialite and CEO of Tiannah Empire, Toyin Lawani in a lengthy Instagram post insinuated that Nengi was dating her ex-boyfriend Lord Trigg who is also the father of her child.
Toyin Lawani said Nengi had used the same words she insulted Lucy with during their fight on her. She also claimed Nengi underwent plastic surgery just to look like her.
A part of Toyin Lawani's Instagram post about Nengi dating her baby daddy Lord Trigg reads:
"I will do anything to keep my kids safe&connected to their family regardless of our differences, is it not ironic dt the same words written on the internet were words used on national tv for everyone to see yesterday on @lucyedetofficial …. d proof is there for u to see on national tv. At least I didn't go on tv to put words in the mouth of the culprit ,yet same person went under d knife to look like me."
Toyin Lawani's statements have led social media users to believe that Lord Trigg is Nengi's boyfriend she always talks about.
Though others say it could be someone else as there is no proof about their relationship on Lord Trigg's Instagram page.
Some social media users also claim Nengi and Lord Trigg dated before but broke up before she joined the BBNaija show.