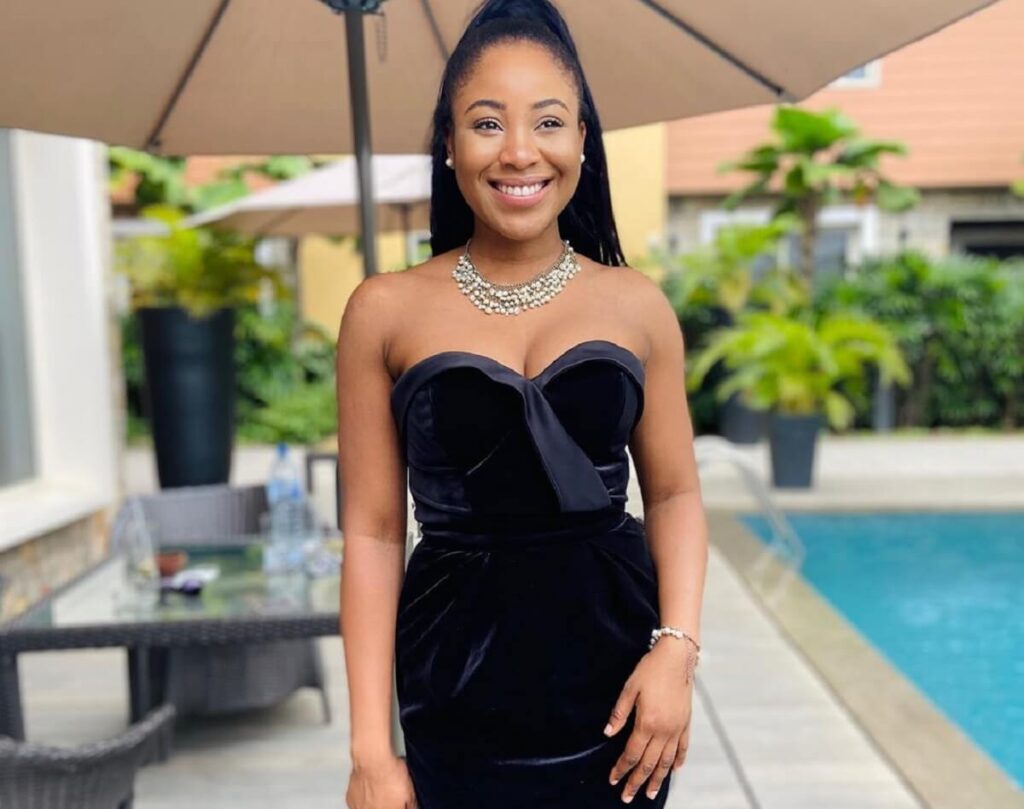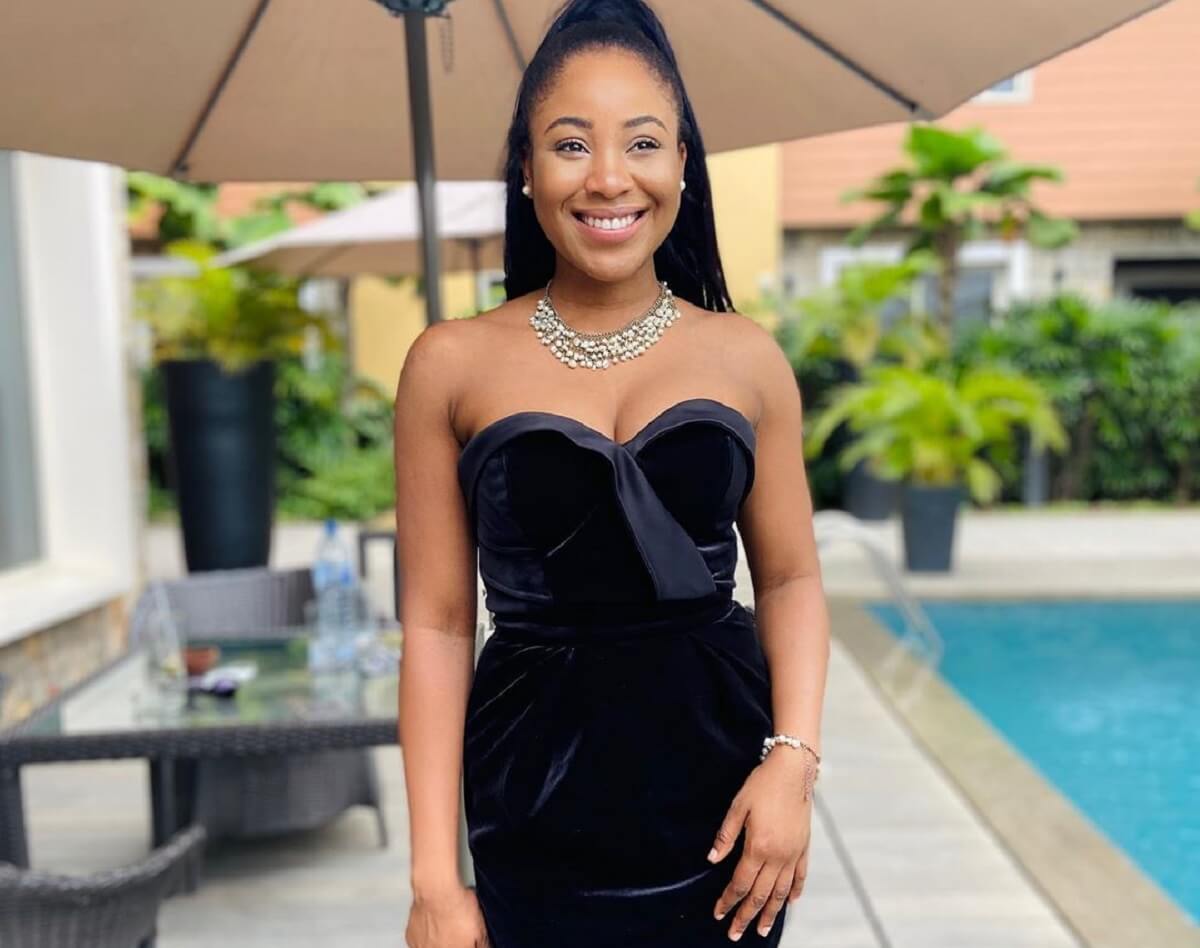 A Twitter user tweeting via the handle @YomYom_ has started a debate of who the prettiest female BBNaija housemate is on Twitter.
The Twitter user caused a heated argument with a recent tweet he posted on the Twitter platform.
@YomYom_ wrote on Twitter: "Erica is the 'prettiest' BBNaija Housemate of all time so far Yes or No?"
The post has since generated over 500 comments and counting as users of the platform debate the topic. While some supported the statement that Erica is the prettiest BBNaija housemate, some others disagreed with the claim.
One Twitter user wrote: "Even Tacha is prettier than her. Height, stature, facial beauty…Tacha is miles ahead. Now imagine Venita and Kim!"
Another wrote: "Lmao where you want put Tacha or Venita or Kimoprah? Erica isn't even the prettiest from this season."
Others wrote in support of the post.
One person said: "You're judging with edited pictures …like we didn't see them in the house before they evicted them… erica is the prettiest all angle face, side view."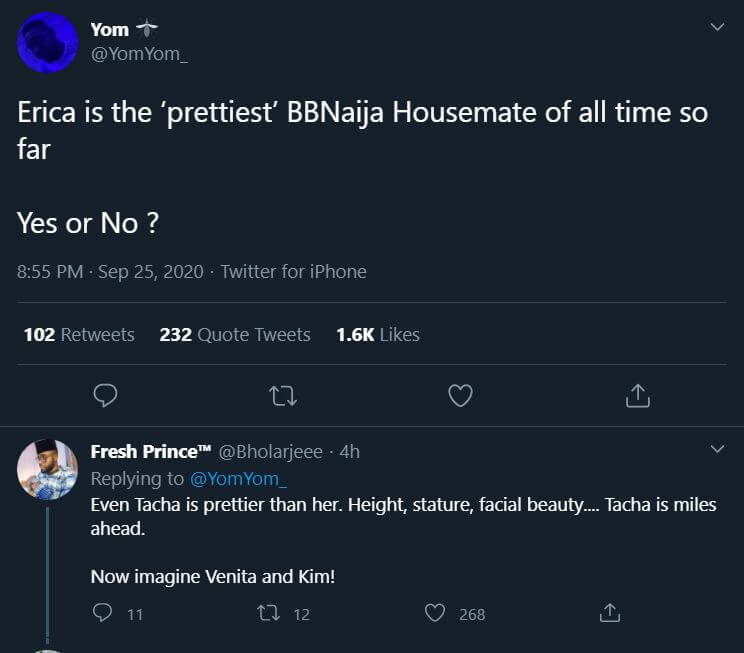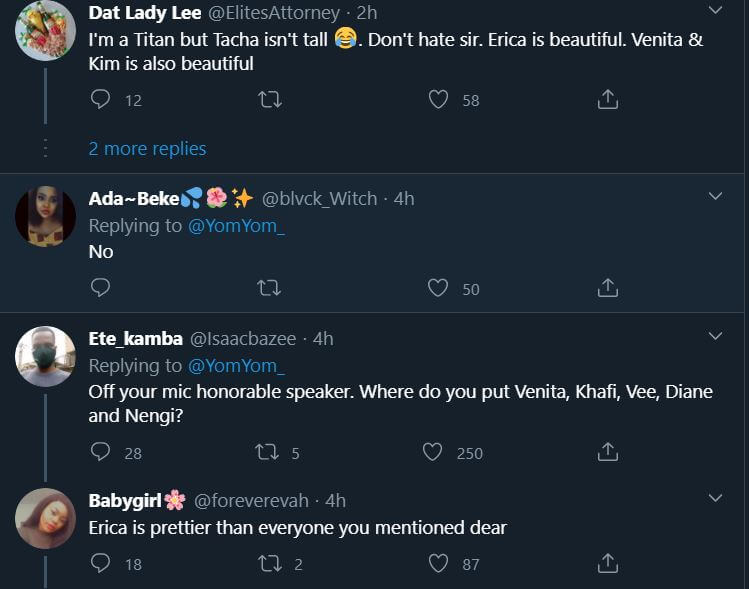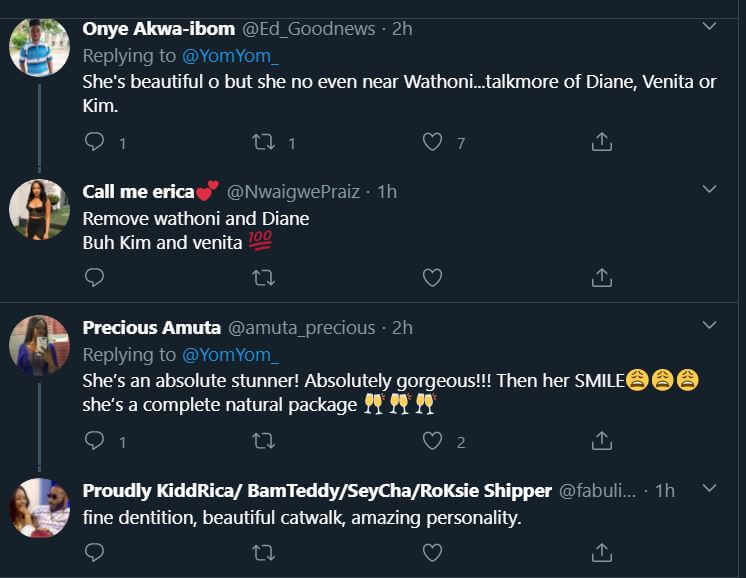 See our list of BBNaija's most beautiful women.