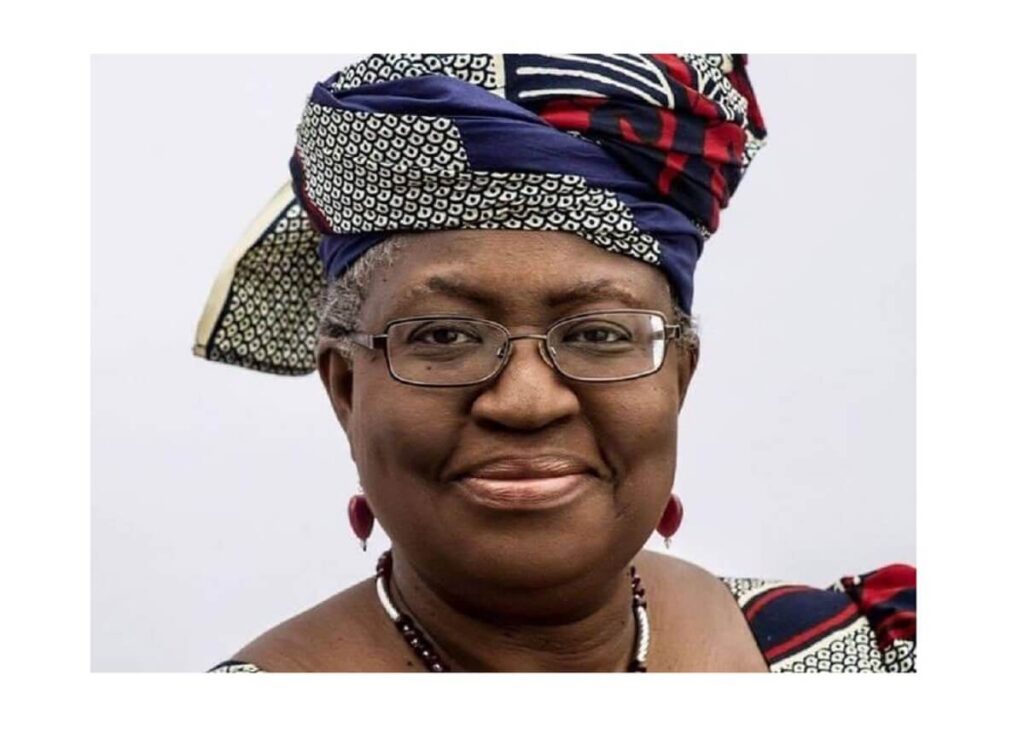 Nigeria's former finance minister Dr Ngozi Okonjo-Iweala and South Korean trade minister Yoo Myung-hee have emerged the final two candidates in the race for WTO's new DG position.
Either of the two women will be appointed the new Director-General of the World Trade Organization (WTO) come November 7. Whoever gets appointed for the top job will become the first female to hold the position.
The World Trade Organization (WTO) has never had a woman serve as director-general in its 25-year history.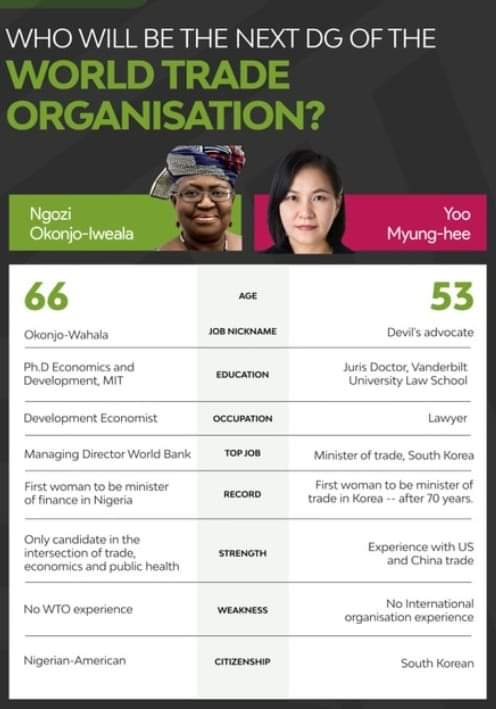 There are already speculations from some quarters that the scale tilts in Dr Okonjo-Iweala's favour towards landing the new WTO DG position.
The world-class economist has expressed gratitude for making it to the final round of the selection process.
Dr Ngozi Okonjo-Iweala wrote:
"Happy to be in the final round of the @wto DG campaign. Thanks, WTO members for your continued support of my candidacy. I could not have made it without the prayers and support of all Nigerians and friends around the world. Thank you @MBuhari and all my friends. Aluta continua!"