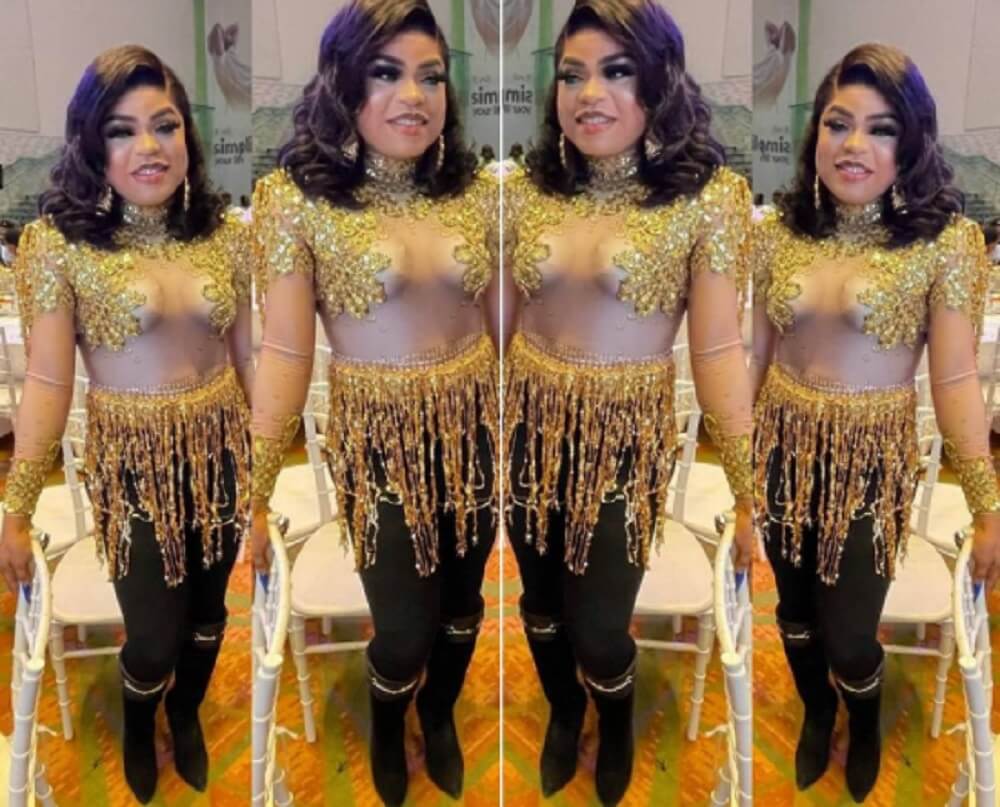 Popular Nigerian crossdresser and socialite Bobrisky got many stares as he stepped into an event wearing a see-through lace dress.
The crossdresser wore a skimpy gold dress which revealed his developmental "cleavage" above black pants and shoes.
Bobrisky once revealed in a viral social media video that he has real breasts which were surgically implanted.
He said:
"Yes, I have breasts and one good thing about my breasts is that they don't fall; if you press my breast from now till tomorrow, my breasts will still remain intact because it's a surgical breast, not natural. That is one advantage of having a surgical breast. So don't ask me what type of question next time, take note. It is real breasts."