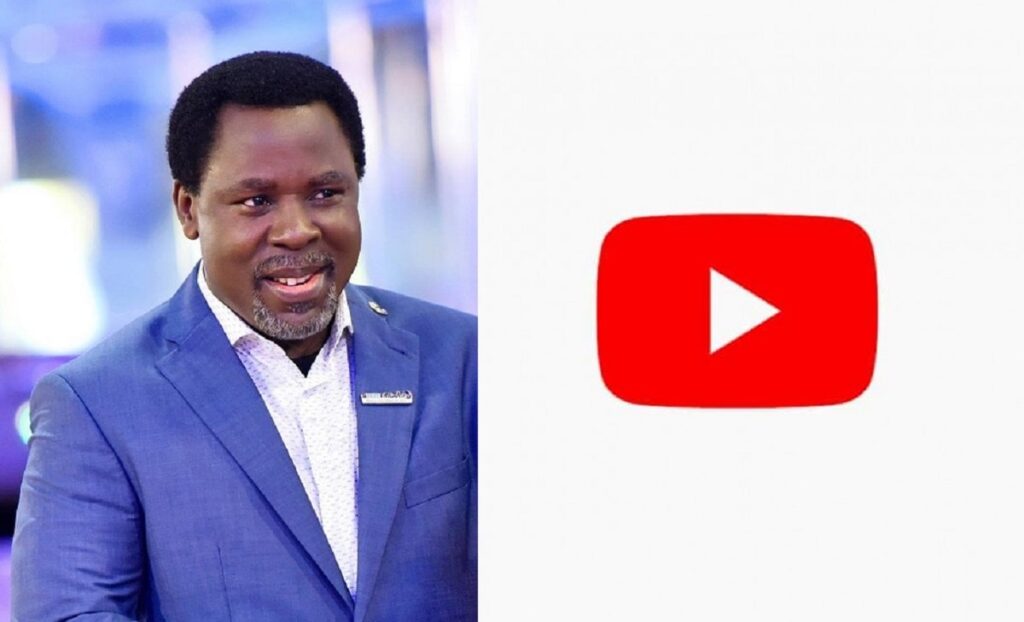 YouTube on Monday, April 12, suspended TB Joshua's Emmanuel TV channel which had over 1.8 million subscribers for violating one its Community Guidelines.
A message from YouTube about the suspended account reads:
This account has been terminated due to multiple or severe violations of YouTube's policy prohibiting hate speech.
Though the online video platform does not share the exact post of suspended accounts that contains the violation, reports indicate that the suspension of TB Joshua's channel may not be unconnected to the church's anti-LGBT content.
TB Joshua's church had on several occasions posted videos showing a preacher casting out demons from a gay person in order to "cure" them.
TB Joshua's church, Synagogue, Church Of All Nations (SCOAN), has for several years maintained its position that homosexuality is caused by demonic possession.
The church has broadcasted several clips of its preachers performing exorcisms on persons claiming to be homosexuals.
Speaking to UK-based political website, openDemocracy, about the suspension, a YouTube spokesperson said:
"YouTube's Community Guidelines prohibit hate speech and we remove flagged videos and comments that violate these policies. In this case, we have terminated the channel.
"YouTube prohibits content which alleges that someone is mentally ill, diseased, or inferior because of their membership in a protected group including sexual orientation."
Reacting to the suspension, TB Joshua and his church said they believe YouTube's decision to suspend the account was "made in a haste".
The church advised its members to "post comments with their concerns" on all YouTube's social media platforms including Facebook, Twitter, Instagram in an attempt to get the suspended channel restored.